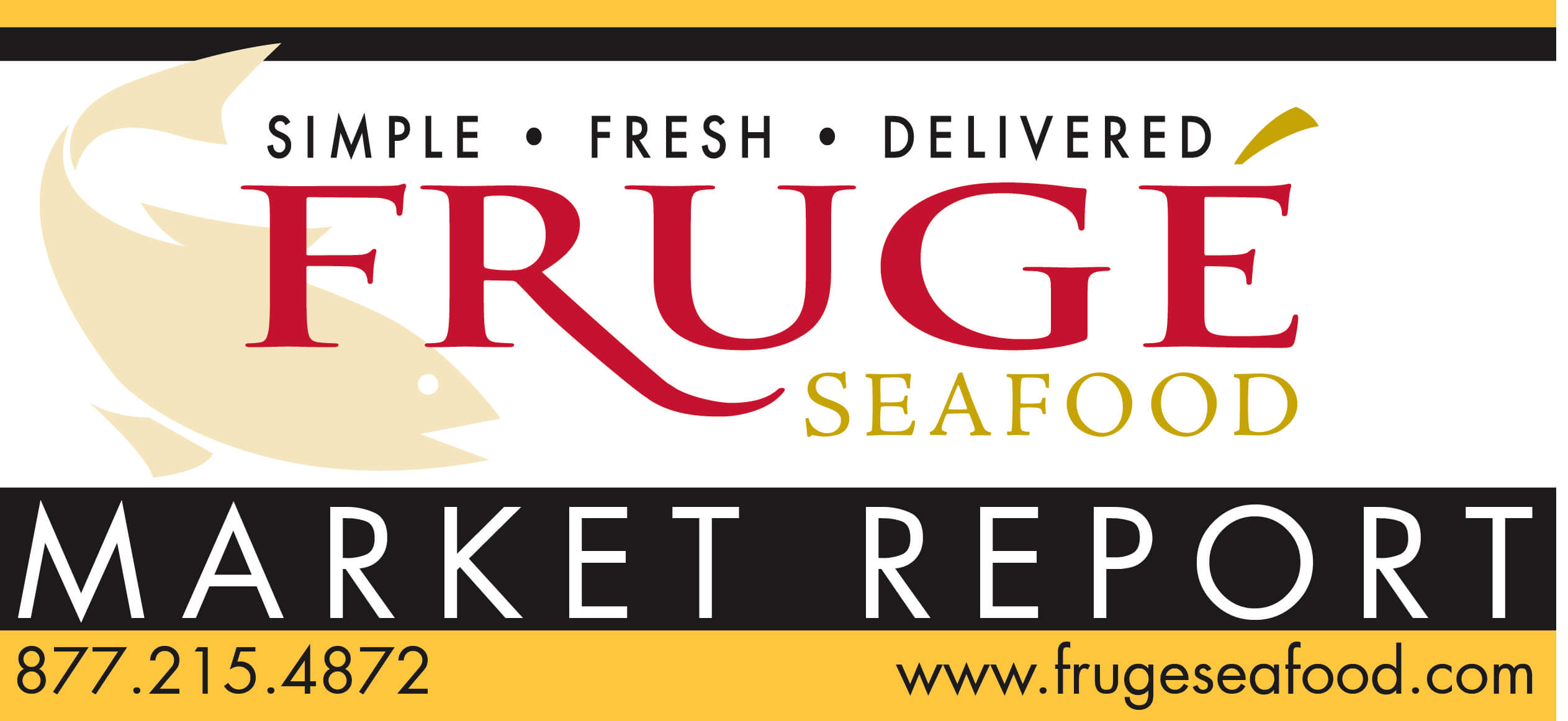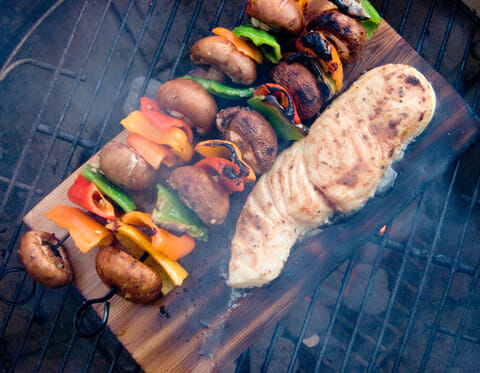 —
Alaskan Halibut, is king among the flounder family. The fish can live up to 40 years and sometimes weigh up to 700 lbs and measure as long as 9 ft., though 50 pounds is the average weight.  This firm, white-fleshed fish is widely available fresh and at its best from spring through mid-fall.
Halibut is prized for its delicate sweet flavor, snow-white color and firm flaky meat. It is an excellent source of high-quality protein and minerals, low in sodium, fat and calories and contains a minimum of bones. Halibut is very versatile in the kitchen, as well, with many recipes for baking, broiling, pan-frying, deep-frying, poaching or barbecuing.
Halibut weighing in at more than 100 pounds are often called "Whales", "Soakers", or even "Barn Doors", while smaller halibut, less than 20 pounds, are often called "Chickens".
.
#FrugeSeafood
________________________________________________________________________________________________
[button link="https://www.facebook.com/FrugeSeafood" newwindow="yes"] Like us on facebook[/button]
________________________________________________________________________________________________
Notes from our buyer
Crawfish season isn't showing any signs of slowing down as we hit the mid-way point of the season. Perfect spring weather has the traps full of crawfish! Plan your promotional boils now, it's the perfect time to reward your customers with weekend crawfish boil specials!
Alaskan Halibut availability and pricing is looking good this week. There are more landings coming in and we have shipments arriving in time for the weekend.
Mahi has prices are coming down, with good availability. Call your sales rep for pricing and availability
American Red Snapper
New fish just in from Galveston, TX. Whole fish ranging in size from 1-2, 2-4, and 4-8 are available with good availability.
Fresh Crabmeat
We have Fresh Domestic Crabmeat and Fresh Non Domestic Crab from Mexico & Venezuela. Call your sales rep today for pricing and availability.
We have a good amount of Pei Mussels and littleneck Clams. Call your sales rep for availability.
Availability and pricing are looking good this week.
Arctic Char is a unique strain of saltwater char sustainably farm-raised in Iceland. Often compared to salmon and trout, Arctic Char has a distinct, sweet buttery flavor and firm pink flesh that sets it apart from other fish on the market. We get this in twice a week; ask your sales rep for more info.

_
East Coast Oysters
We have a great selection of oysters this week. Make sure you are on our East Coast oyster list that we send out every week. We have access to several varieties each week.
Rain and warmer temps have 25 areas closed in Texas. Prices are up on gallons and sacks. So far availability will not be an issue for now. We will keep you informed as the season progresses.
Redfish & Striped Bass
Extra Jumbo Redfish (3lb and up) & Jumbo Redfish (2.5-3 lb.) have a good availability right now. Striped Bass is a great option this time of year as well.
 
Salmon
Prices are holding steady on North Sea Salmon and Canadian Salmon fillet. Chilean Salmon pricing is starting to come down slightly this week.
This E.U Certified Organic salmon is unlike any other farm raised salmon where it is raised in the open ocean of the Shetland Islands, and not in a Loch or Bay like other farms raised salmons. Its certified sustainable aquaculture methods are free from all antibiotics, hormones, & GMO, and its feed is certified organic and uses no synthetic coloring or pigments added.

_
Scallops
U10 Dry Scallop prices are holding steady. We expect decent supplies for the coming weeks.
Tuna
Prices are up with decent availability. We have great 2+ and #1 fish arriving this week.
Grouper
Red, black, and yellow edge grouper are available in the market, although limited. Call your sales rep for prices and availability.
Black Drum
Nice weather out of Hackberry, LA, has helped get some nice fish in this week.
Seabass
We currently carry H&G 10-15 kg & H&G 20-30 KG Chilean Seabass. Seabass prices are on the rise. And we don't see them coming down anytime soon.
Swordfish
Swordfish availability is looking better, with prices are holding steady. We have a new fish arriving just in time for the weekend.
Rainbow 'Green' and Ruby Trout
The larger sizes of the Ruby Trout are more available than they have been.  For the next few months 8-10 oz and 10-12 oz  Ruby will be available, but limited.
Wild Isles Ocean Trout
The All Natural Ocean Trout (Steelhead) is an amazing sashimi quality ocean trout with a higher fat content then salmon and a great flavor that lends itself to any type of cooking or smoking.