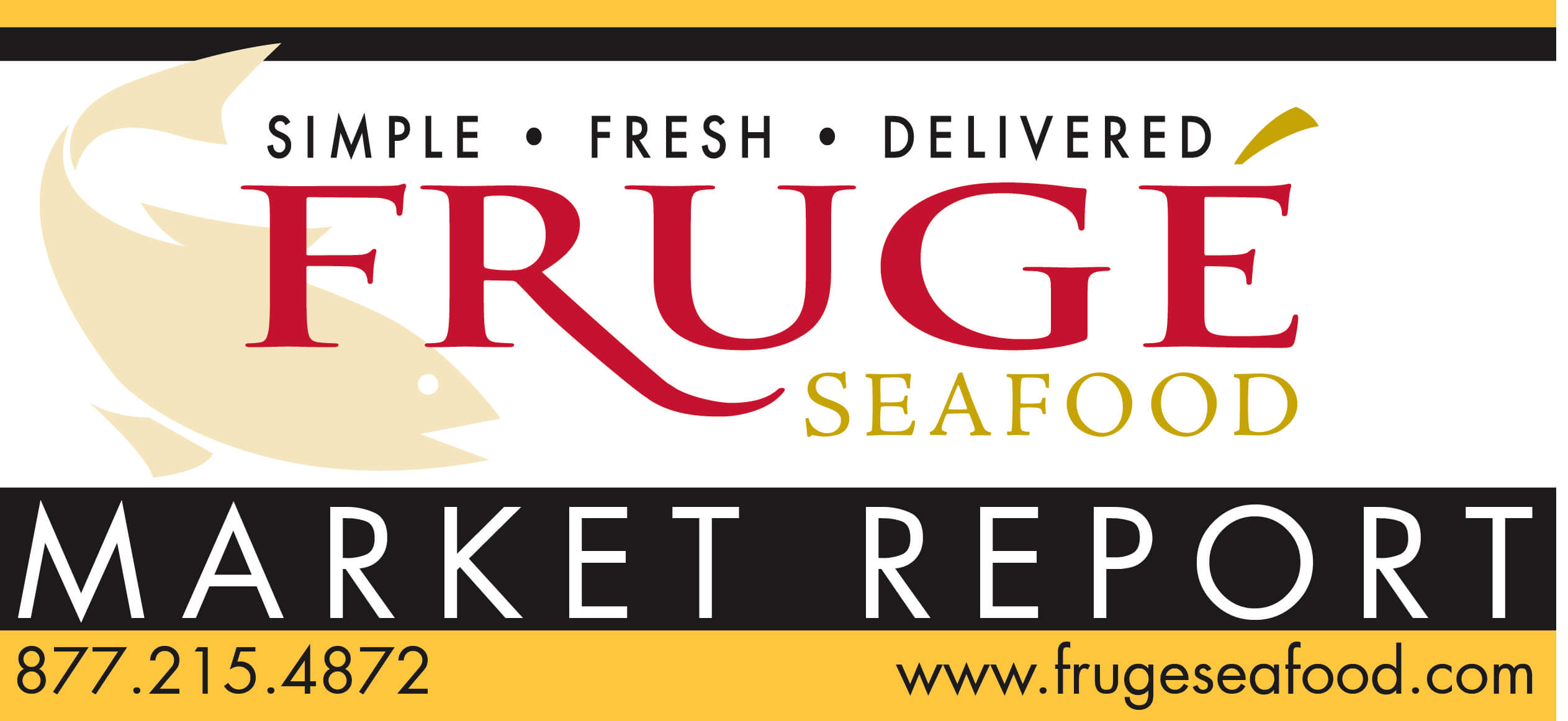 Soft Shell Crabs…
Soft-shell crabs are one of America's favorite seafood delicacies. While all crabs shed their shells to grow, only a few species of crab can actually be eaten in this form. The blue crab is the only commercially available soft-shell product. The soft-shell is the blue crab in its molted state. The molting process means an abundant supply of soft-shell crabs from late spring to early fall, with May through September ranking as the most productive months. Once molting is complete, most of the crab is edible. They are succulent and juicy. Enjoy both jumbos and whales.
Notes From Our Buyer
Swordfish
The season is upon us.  We will have some nice swordfish at some great prices this weekend.  Please plan your feature board accordingly.
Halibut
The halibut is fantastic.  Prices are a little strong, but the fish is nice.
Redfish
Redfish is really tight.  Our friends at the farm are keeping a close eye on inventory so they do not run out.  A great alternative for this product is black drum!!!
Norwegian Salmon
The U.S. International Trade Commission (USITC) has decided to revoke the 20-year-old anti-dumping duties that were placed on whole Norwegian salmon.  We are already seeing some whole Norwegian salmon in the market, but "experts" say that it will not affect us that much.  I don't know about that my friends.  The U.S. used to be one of Norway's largest importers of whole salmon, and the demand is there.  Norwegian salmon is the original sushi salmon, and the U.S. was a big part of getting the programs up to where they are today.  I encourage everyone to take a look or keep an open mind on this so we can all enjoy other options and hopefully a better price.
Black Drum
This is a fantastic fish.  Great blackened, fried, baked, grilled, or any way you choose.  It is also great on the food cost!!!
Live Crawfish
Crawfish are looking great. We are at the peak of the season, they are plentiful and growing. Perfect timing for any festival or event. They are juicy and sweet, your customers will really enjoy.
Tuna
We are seeing some tuna from Costa Rica now, but prices have not come down much, if any.
Mahi Mahi
Mahi is back up, like expected.  Boats did not go out until after Easter, so product is tight.
Gulf Oysters
We have recently had some questions on oyster gallon counts.  I would like to try to explain.  The oyster fisherman harvest oysters in boat sacks.  These are 150 to 200 pound sacks right off the boat.  When they process them, they take out the oysters that are the right size for the 100 count sacks and the ones they freeze for half shells.  The rest they shuck into gallons.  The "standard gallons" are what I am referring to.  In the warmer months, the standard gallons are small.  In the colder months, the standard gallons are larger, like now.  We have been seeing very large standard gallons as of late, but this will change very soon with the weather warming up.
Fresh Crabmeat
The season is getting started.  Prices should continue to fall as the catches increase.
American Red Snapper
The American reds are looking fantastic!!!  We have a good amount arriving for the weekend!!!
Steelhead
Steelhead is a great feature for your menu.  It is affordable and can be used in a variety of cooking methods.
Marlin
We'll have a small shot of marlin for the weekend
Domestic Catfish
Production has been solid during Lent.  Prices have softened a little, but not much.
Scallops
Scallop prices are steady right now.  Product looks great and tastes even better.
Whole Salmon
Whole Scottish salmon is coming in pretty regularly, but prices are strong.
Scottish Salmon Fillets
Prices have dropped a little, but not that much.
Striped Bass
Beautiful farm-raised Texas striped bass is a perfect sustainable option for any menu!  The fish is kept below 38 degrees from the time it is harvested from the water to the time it hits your door.
Mongchong, Opah, and Barracuda
Looking for something from Hawaii???  We have a great partner over there that supplies us with fantastic fish from the Hawaiian waters.
Seabass
We offer 20-30 kg seabass as well as pre-cut fillets.  Get with your sales rep for details.
East Coast Oysters
Frugé has a wide variety of East Coast oysters available.  We send out an availability list each week of what we have to offer.  If you are not yet receiving this list, please get with your sales rep and they will gladly add you to the email list.
Cod, Sole, and Haddock
These East Coast treats are a great change to your feature board!  With the movement of business travelers and transplants from all over, you don't want to miss out on some great valued fish to add to your menu or feature board.  We only bring in what you want, so get your pre-orders in now.
Live Lobsters
We offer a full range of sizes of live lobsters straight from Maine and Canada.  Order today, and we will get them to you tomorrow.
Green, Golden, and Ruby trout
Trout projections look good on the green trout.  The golden and ruby are much better than before, but could still be a little tight.