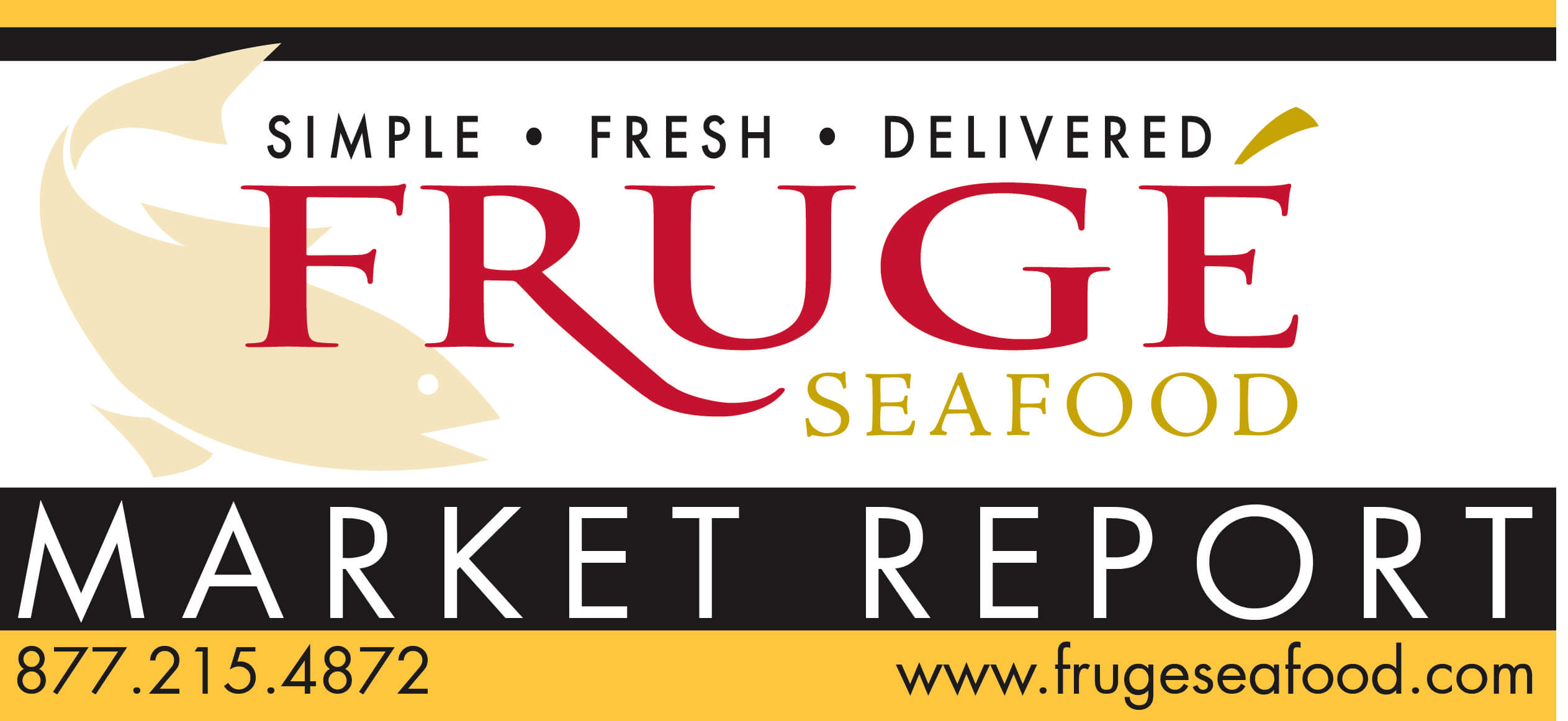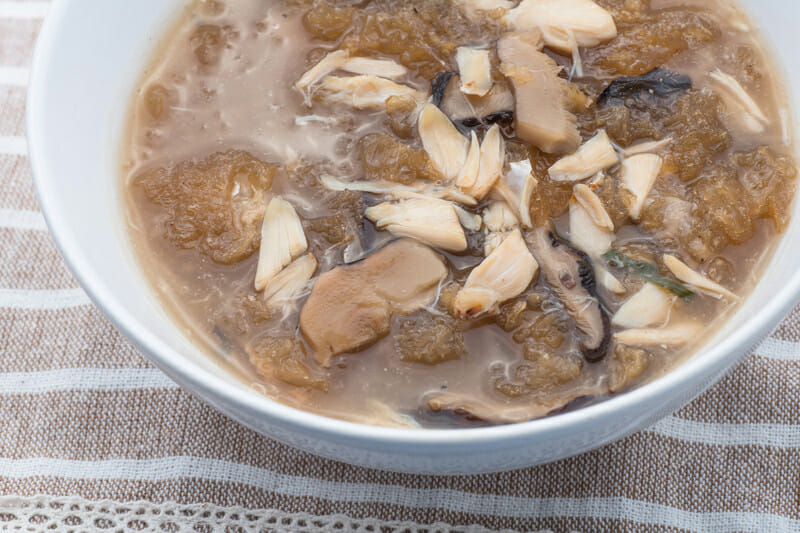 -Shark Week at Fruge's
Shark has become one of the most popular meats in the last several years. Usually featuring two distinctive varieties: Mako and Thresher.
Mako shark is moist and slightly sweet, with a full-bodied, meaty taste. Both flavor and texture are similar to swordfish, but the flesh of the mako is moister, and the meat is not as sweet. Fresh, raw mako is very soft and ivory-pink or a muddy, reddish color that turns ivory white and firm when cooked. While the lean, dense meat looks very similar to swordfish, it lacks the whorls of the swordfish steak.
Mako can be marinated, blackened, cubed for use in soups and stews, or chunked for kebabs. Wrapping or covering the meat during cooking keeps the moisture in. Trim red meat away before cooking, since bloodlines can impart a bitter taste.
The thresher shark is another popular variety that is used in a host of different cuisines. It is popular throughout North America, Europe and Asia. It often serves as the base for a number of soups. This shark has a stronger taste than other species. Thresher has firm, mild flavored meat and performs great on the grill. Its texture makes it a natural for skewering, and it pairs well with bolder marinades, sauces and sides.
Take a bite out of your competition and serve shark. It's a delicious treat that your customers are asking for.
#FrugeSeafood
________________________________________________________________________________________________
[button link="https://www.facebook.com/FrugeSeafood" newwindow="yes"] Like us on facebook[/button]
________________________________________________________________________________________________
Notes from our buyer
King clip
We have beautiful Red Kingclip from Panama. This product has a nice firm white meat and makes good ceviche.  Call your sales rep for more information.
___
Spanish Octopus
Don't miss your opportunity to get an order of genuine Spanish Octopus this week. A great product to add to your regular order. Ask your Fruge sales rep for all the details.
___
Mahi
Mahi prices are still holding strong, but the product is beautiful and direct from Costa Rica.
___
Shark
It is shark week and we have some beautiful shark loin for your specials menu.
___
The wild salmon season is in full swing and prices have dropped this week. We have some beautiful Alaskan Sockeye and King Salmon this week.  This beautiful wild salmon direct from Alaska to your table will be the talk of the town.  Don't miss out.  Get with your Fruge rep to order your product today!
___
The soft-shell season is open, so don't miss out on this fantastic product! These crabs are available through the summer.  This product has great menu applications and your chefs will have fun being creative. Fruge Seafood brings in the product you need so that you always receive the freshest product available.
___
East Coast Oysters 
Bluepoints are a great option this week.  We have brought in extra to assist with the gulf oyster shortages.  Be sure to sign up for the weekly East Coast Oyster list and let your Fruge sales rep know if you need flavor profiles or are requesting a specific oyster.  Pre-orders are the best way to ensure availability of your favorite oyster. The Vibrio season is upon us.  Each state has their own plan to ensure oysters are being properly handled throughout the distribution chain.  Only accept product when the temperature is 45° or less, refrigerate all shellfish immediately, and ensure product is properly iced.  Keep shellfish tags on or with the original container and on file for 90 days.
___
Walleyes get their name from their eyes, which reflect white light similar to that of a lion. Walleyes are considered one of the finest table fish. The white, flaky meat has a very mild flavor, perfect for any menu. Call today and place your walleye order.
___
Redfish & Striped Bass
This product is grown right here in Texas, which gives you the freshest fish possible.  We order this product straight from the farm, so keep us informed if your usages change, so we can be sure to keep you supplied with the freshest product  .
___
Chilean salmon prices have dropped again.  Based on previous year's data, the prices should stay low through October/November.  North Sea salmon prices and Canadian salmon prices are holding steady.  Check with your sales rep for case discounts if you are a volume user.
___
Gulf oysters half-shells have been short and Goldbands are also limited due to some mechanical issues at the plant.  We will do our best to take care of your oyster needs.  Please let your sales rep know if you are able to use East Coast Oysters.
___
The snapper supply will start to get a little tight as the boats begin fishing for octopus, and the price will move up.  We have 1-2, 2-4 and 4-10 American Red Snapper in house. We also have 1-2 and 2-4 Lane Snapper.  Call your sales rep for all information.
____
We have a great shipment of 40-60 day boat Halibut arriving today direct from Alaska. Call your sales rep to place your order before this wonderful product is gone!
___
Scallop prices are stable. We are exploring every option to get the best price and best quality product.  Please give us feedback on the new beautiful product we are buying straight from the boats..
___
Tuna prices are at their high this week and the higher grade products have been very tight. We do have both #1 and #2+ grade product and are expecting more daily.
___
Grouper 
The grouper supply and prices seem to be stable this week.  Let your sales rep know if you are interested in this product.  The grouper supply will start to get a little tight as the boats begin fishing for octopus.
___
Black Drum 
We are expecting more drum tomorrow. This product sells fast! Don't miss out; get with your sales rep for an order.
___
Fresh Crabmeat 
We have a great shipment of fresh Domestic Crabmeat this week. Call your sales rep today to place an order.  We are also bringing in fresh Venezuelan crabmeat on a pre-order basis.
___
As we move into the summer months, catfish product get tight, especially in the larger sizes.  Please make sure your rep knows your needs.
___
Seabass
We have a variety of seabass options.  We continue to carry H&G 20-30 kg as well as a smaller 10-20 kg if that is more of what you're looking for. Prices are holding steady.
___
We offer a full range of sizes of live lobsters straight from Maine and Canada.  Order today and we will get them to you tomorrow.
___
Rainbow 'Green' and Ruby Trout 
We are starting to see some of the effects of summer months on the trout supply; similar to that of the catfish. Supply tightens during the summer months, especially with the larger fish. Be sure to let your sales rep know if you have any specific needs, and we will do our best to help you out.