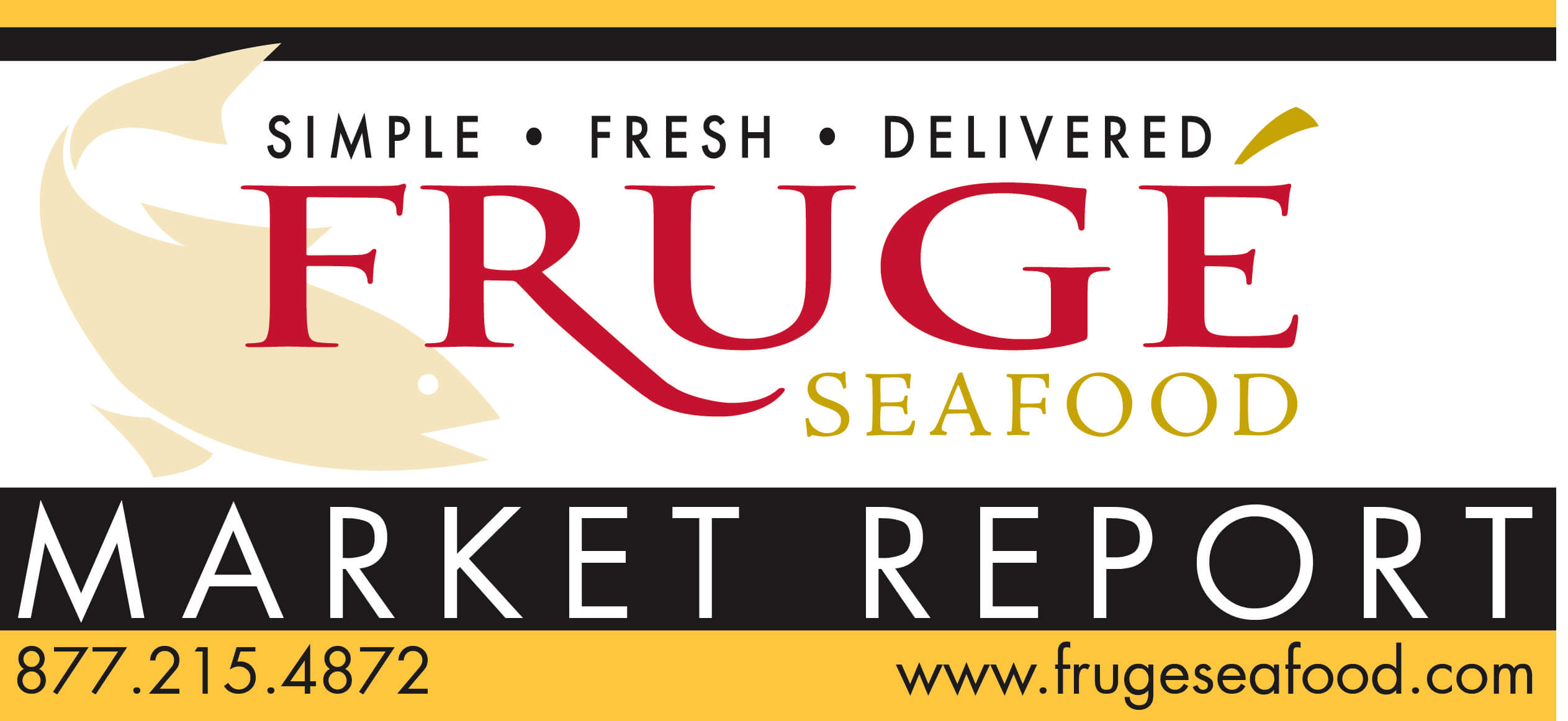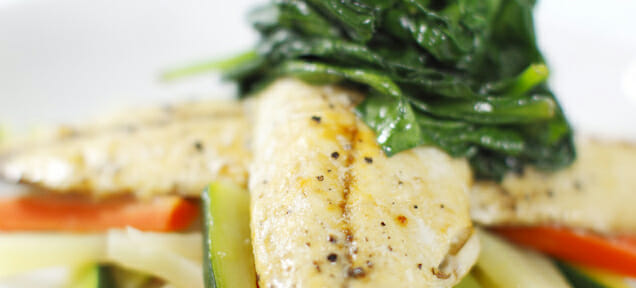 -Wahoo
Ono, another name for Wahoo, means "sweet, very good to eat" in Hawaiian. Built like a torpedo, they are fast swimmers. A Wahoo is a close relative to the King Mackerel. Ono feed near the surface in 30 to 50 fathoms along coastal ledges and are occasionally caught in open deep water. The vast majority of Ono are caught in Hawaiian waters by trollers.
This well-known Pacific fish is deliciously cooked in a variety of ways. The fillets of the Wahoo are white and firm with a flaky and delicate texture. It's flavor is mild. Wahoo is delicious saut'ed, baked, broiled or fried. Hawaii Wahoo is an excellent source of healthy, extra lean protein. It is also low in saturated fat and low in sodium.
#FrugeSeafood
________________________________________________________________________________________________
[button link="https://www.facebook.com/FrugeSeafood" newwindow="yes"] Like us on facebook[/button]
________________________________________________________________________________________________
Notes from our buyer
Spanish Octopus
Don't miss your opportunity to get an order of genuine Spanish Octopus this week. A great product to add to your regular order. Ask your Fruge sales rep for all the details
___
Mahi
Mahi prices are still holding strong, but the product is beautiful and direct from Costa Rica
___
The wild salmon season is in full swing and prices have dropped this week. We have some beautiful Alaskan Coho, Sockeye, and King Salmon.  This beautiful wild salmon direct from Alaska to your table will be the talk of the town.  Don't miss out.  Get with your Fruge rep to order your product today!
___
The soft-shell season is open, so don't miss out on this fantastic product! These crabs are available through the summer.  This product has great menu applications and your chefs will have fun being creative. Fruge Seafood brings in the product you need so that you always receive the freshest product available.
___
East Coast Oysters 
Thatch Island and Mayflower are great options this week.  Be sure to sign up for the weekly East Coast Oyster list and let your Fruge sales rep know if you need flavor profiles or are requesting a specific oyster.  Pre-orders are the best way to ensure availability of your favorite oyster. The Vibrio season is upon us.  Each state has their own plan to ensure oysters are being properly handled throughout the distribution chain.  Only accept product when the temperature is 45° or less, refrigerate all shellfish immediately, and ensure product is properly iced.  Keep shellfish tags on or with the original container and on file for 90 days.
___
Walleyes get their name from their eyes, which reflect white light similar to that of a lion. Walleyes are considered one of the finest table fish. The white, flaky meat has a very mild flavor, perfect for any menu. Call today and place your walleye order.
___
Redfish & Striped Bass
This product is grown right here in Texas, which gives you the freshest fish possible.  We order this product straight from the farm, so keep us informed if your usages change, so we can be sure to keep you supplied with the freshest product
___
The market looks to be turning upwards due to this Russian embargo on all US, Canadian, and Norwegian seafood.  The Chileans are getting much higher offers from the Russian, so a good chunk of volume will start to go towards Russia.  North Sea salmon prices and Canadian salmon prices are holding steady.  Check with your sales rep for case discounts if you are a volume user.
___
Oyster shortages seemed to have settled down a little.  Prices are still high, with no relief in sight..
___
The snapper supply will start to get a little tight as the boats begin fishing for octopus, and the price will move up.  We are not getting much American Red Snapper, but we do have Lanes available.  Call your sales rep for all information.
____
Prices are still firm, but product is available. Call your sales rep to place your order before this wonderful product is gone!
___
Scallop prices are stable. We are exploring every option to get the best price and best quality product.  Please give us feedback on the new beautiful product we are buying straight from the boats
___
Tuna prices are dropping this week, but will tighten back up next week. We do have both #1 and #2+ grade product and are expecting more daily.
___
Grouper 
The grouper supply and prices seem to be stable this week.  Let your sales rep know if you are interested in this product.  The grouper supply will start to get a little tight as the boats begin fishing for octopus.
___
Black Drum 
We are expecting more drum tomorrow. This product sells fast! Don't miss out; get with your sales rep for an order.
___
Fresh Crabmeat 
We have a great shipment of fresh Domestic Crabmeat this week. Call your sales rep today to place an order.  Venezuelan crabmeat in son conservation through September.
___
As we move into the summer months, catfish product get tight, especially in the larger sizes.  Please make sure your rep knows your needs.
___
Seabass
We have a variety of seabass options.  We continue to carry H&G 20-30 kg as well as a smaller 10-20 kg if that is more of what you're looking for. Prices are holding steady
___
We offer a full range of sizes of live lobsters straight from Maine and Canada.  Order today and we will get them to you tomorrow.
___
Rainbow 'Green' and Ruby Trout 
We are starting to see some of the effects of summer months on the trout supply; similar to that of the catfish. Supply tightens during the summer months, especially with the larger fish.