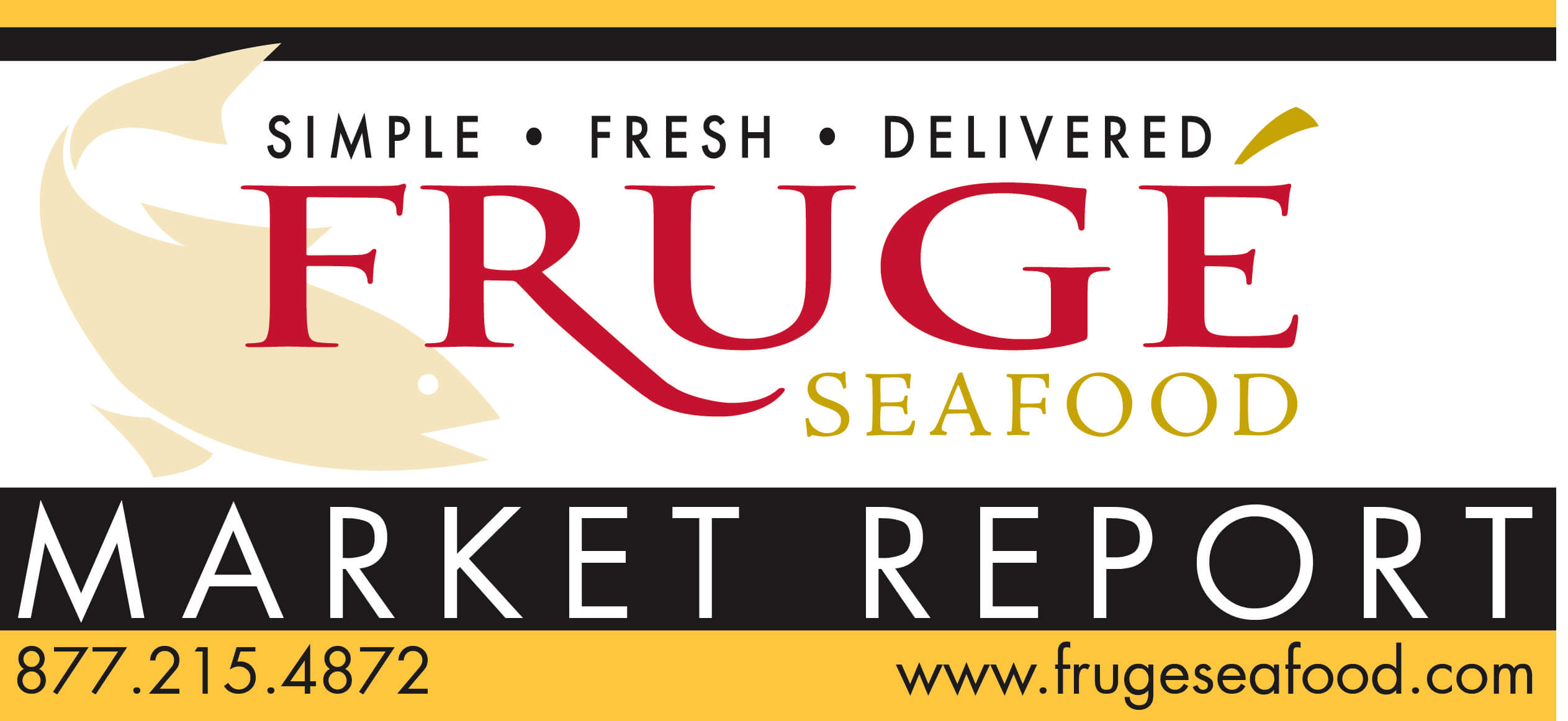 Scallops
The soft fleshy texture and delicately mild sweet flavor of scallops are enjoyed by even the pickiest of seafood eaters. The season for fresh sea scallops and bay scallops runs from October through March. In addition to their delectable taste, scallops contain a variety of nutrients that can promote your cardiovascular health, plus provide protection against colon cancer. Scallops are high in protein and omega-3 fats among a variety of other fabulous nutrients.
____
Notes from our buyer
HURRICANE ISAAC
Isaac should hit Louisiana late tonight or early tomorrow morning. If it waits until after midnight, it will be 7 years to the day that Katrina hit. Thankfully, Isaac is not the power house Katrina was. However, every hurricane that hits land is dangerous. Our thoughts and prayers go out to everyone that will be affected by the storm.
___
Gulf Oysters
Galveston Bay is still shut down.  The state will test samples tomorrow and it should take three days to get results.  With the high amounts of fresh water, I hope they will open back up this weekend.
___
American Red Snapper
Isaac is not helping the low catches on ARS.  The gulf has been evacuated, and we do not know when fishing will resume.
___
Wild Coho Salmon  
This year is not expected to be a great coho year.  Copper River was supposed to open Monday but did not.  Thursday is the next scheduled opening, so we hope to have some for the weekend, but it will probably be next week.
___
Swordfish
Prices are right and production is rolling.  Take advantage of this while it lasts.
___
Grouper
We are unsure of how much grouper we will be receiving this weekend and next week due to Isaac.  The gulf is evacuated and not sure when fishing will resume.
_____
We will be receiving North Sea whole salmon – Norwegian, Scottish, and Faroe Island – for the weekend.
___
Trout 6 oz Natural Cut
We will start bringing in this product as a great lunch item for your menu or special board.  Is has a great presentation and good food cost.

___
Striped Bass
Our farmed striped bass is from right here in Texas.  It is harvested, transported, prepared, and shipped under controlled temps.  This increases the quality and shelf life for you.
___
Halibut
We have some beautiful halibut in.  Keep it on the special board; it won't be around forever.
___
Redfish
Production is better and supplies are rolling.  Get this on your menu or special board now.
___
Black Drum
We are unsure of how much drum we will be receiving this weekend and next week due to Isaac.  The gulf is evacuated and not sure when fishing will resume.
___
Tuna
Tuna is very tight and expensive.  I hope the full moon helps out in a couple of weeks.
___
Mahi Mahi
We are seeing a little more mahi in the market.  I hope this marks the beginning of the new season.  Prices are not great but are much better than the past few months.
___
Fresh Crabmeat
Fresh domestic crab meat is tightening up a little.  August is typically a rough month, so we hope to continue to see plenty of crab meat in the next few weeks.
Steelhead
Steelhead will be in for the weekend.

___
Marlin
We will have a small shot of marlin for the weekend.

___
Domestic Catfish
Prices are nice and production is good on 5-7 sizes and up.

___
Scallops
Pricing is steady and quality is great.

___
Scottish Salmon Fillets
Prices are steady, and the product is excellent.

___
Mongchong, Opah, and Barracuda
Looking for something from Hawaii???  We have a great partner over there that supplies us with fantastic fish from the Hawaiian waters.

___
Seabass
We offer 20-30 kg seabass as well as pre-cut fillets.  Get with your sales rep for details.

___
East Coast Oysters
Frugé has a wide variety of East Coast oysters available.  We send out an availability list each week of what we have to offer.  If you are not yet receiving this list, please get with your sales rep and they will gladly add you to the email list.

___
Cod, Sole, and Haddock
These East Coast treats are a great change to your feature board!  With the movement of business travelers and transplants from all over, you don't want to miss out on some great valued fish to add to your menu or feature board.  We only bring in what you want, so get your pre-orders in now.

___
Live Lobsters
We offer a full range of sizes of live lobsters straight from Maine and Canada.  Order today, and we will get them to you tomorrow.

___
Rainbow 'Green', Golden, and Ruby trout
Green trout is what the guys on the farm call the regular rainbow trout.  Since they have ruby and golden as well, it is just a term they use to distinguish between the three.  Our 'green' trout is what every sales person calls rainbow trout.  Red and golden continue to be very tight.  The end is not in sight yet.