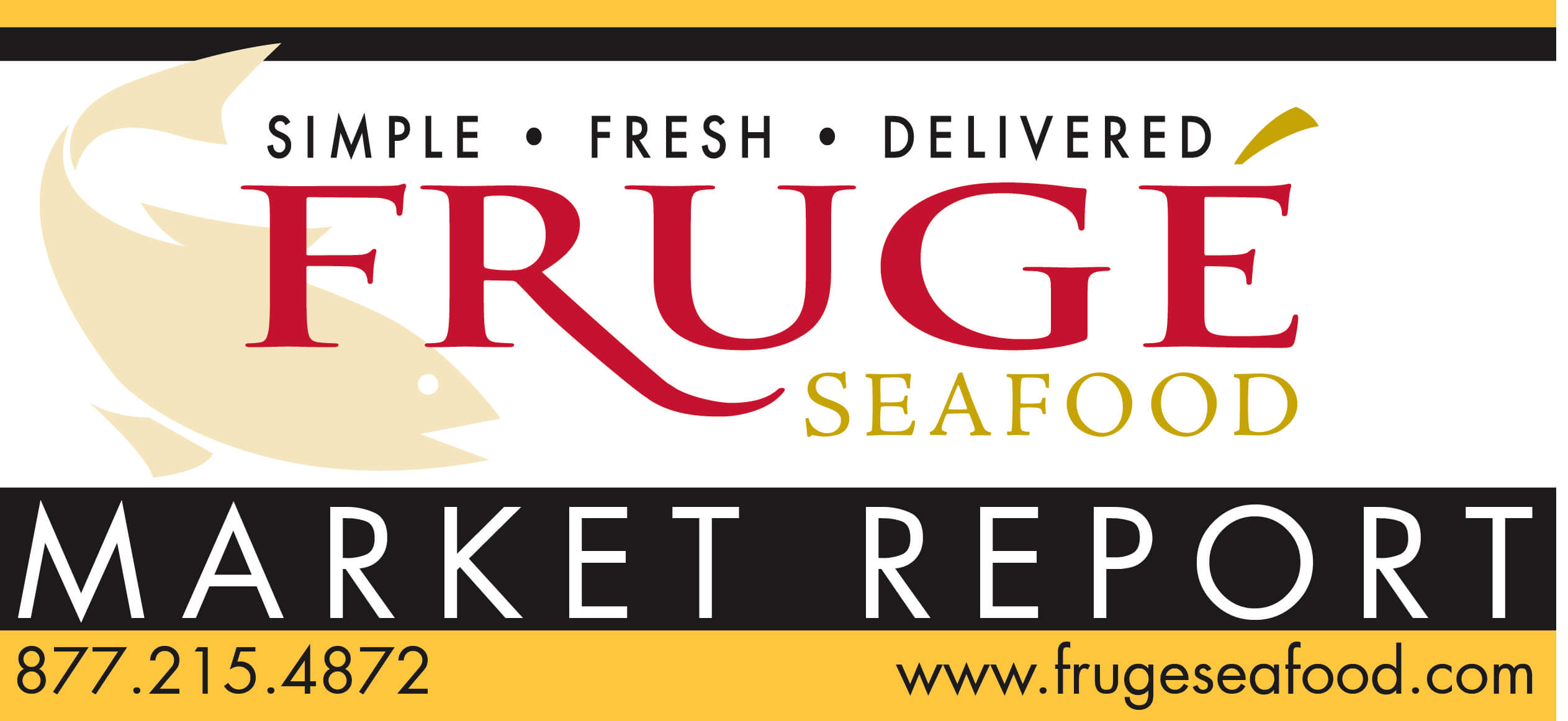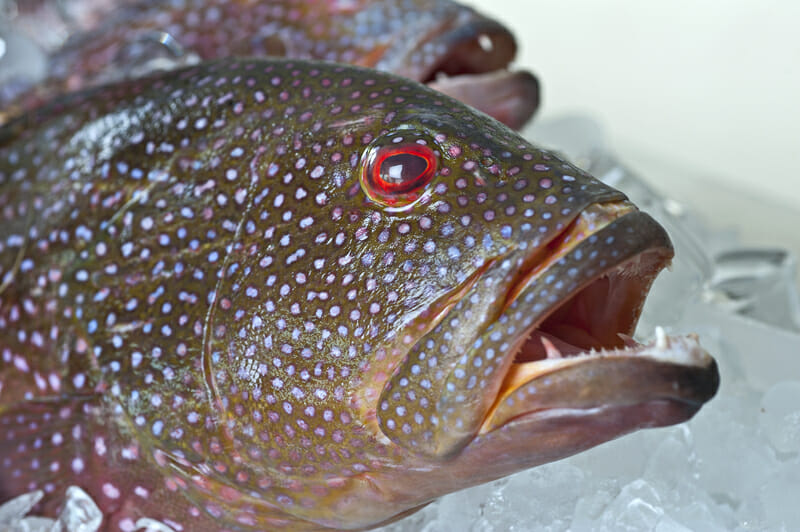 Grouper
Grouper and the entire grouper family have become probably the most popular saltwater food fish in the United States. Grouper is characterized by heavy bodies, big heads, and large mouths. Light and delicate in flavor but very unique, grouper has a medium-firm texture with a heavy flake. Grouper meat cooks up very firm and holds its moisture better than many other fish. Since grouper is a leaner fish you might need to baste it when broiling or baking it.
Notes from our buyer
I guess the full moon helped.  Prices have fallen a bit.
Corvina
We will have some beautiful golden corvina for the weekend.  Place your pre-orders now!!!
Mahi Mahi

Looks like Guatemala is coming on.  Prices are down a bit, so get is while it lasts.
____
Stone crab claws are looking beautiful.   Get them while the season lasts.
Oysters are looking great and are abundant.  It's time to run some happy hour specials.
Salmon fillets
We offer Bay of Fundy, North Sea, and Chilean salmon fillets.  All are beautiful, so take your pick.
___
We have some nice Lucky Lime, Pickle Point, Raspberry Point, and Plymouth Rock oysters, all from the east coast.  We also have our East Coast oyster list; get with your sales rep if you'd like to get that list via email.
___
Swordfish is still tight and expensive.  Not much production right now.
___
We will have some nice red grouper 10-20 all week.
____
We will be receiving North Sea whole salmon – Norwegian, Scottish, and Faroe Island – for the weekend.
___
Striped Bass
Our farmed striped bass is from right here in Texas.  It is harvested, transported, prepared, and shipped under controlled temps.  This increases the quality and shelf life for you.
Halibut
Fresh halibut is pretty much done for the season.  We are looking into a refreshed program.  Please get with your sales rep if you are interested.
Redfish
Production is back to normal, and I hope it lasts.
Black Drum
We will have some nice drum for the week. This fish is very affordable and great in any application.
Domestic crabmeat will be hit or miss for now until next year.  We are moving to our non-domestic fresh crabmeat.  Get with your sales rep for info and pricing.
___
Lane Snapper
We will have some nice Pacific lane snappers for the weekend.
___
Domestic Catfish
Prices are holding steady for now.  Quality is great.
___
Scallops
Prices will be going up a bit due to lower catches.  Pricing should be this way through the new year.

___
Mongchong, Opah, and Barracuda
Looking for something from Hawaii???  We have a great partner over there that supplies us with fantastic fish from the Hawaiian waters.
Seabass
We offer 20-30 kg seabass as well as pre-cut fillets.  Get with your sales rep for details.

___
These East Coast treats are a great change to your feature board!  With the movement of business travelers and transplants from all over, you don't want to miss out on some great valued fish to add to your menu or feature board.  We only bring in what you want, so get your pre-orders in now.
___
Live Lobsters
We offer a full range of sizes of live lobsters straight from Maine and Canada.  Order today, and we will get them to you tomorrow.
___
Rainbow 'Green', Golden, and Ruby trout
Green trout is what the guys on the farm call the regular rainbow trout.  Since they have ruby and golden as well, it is just a term they use to distinguish between the three.  Our 'green' trout is what every sales person calls rainbow trout.  Red and golden continue to be very tight.  The end is not in sight yet.