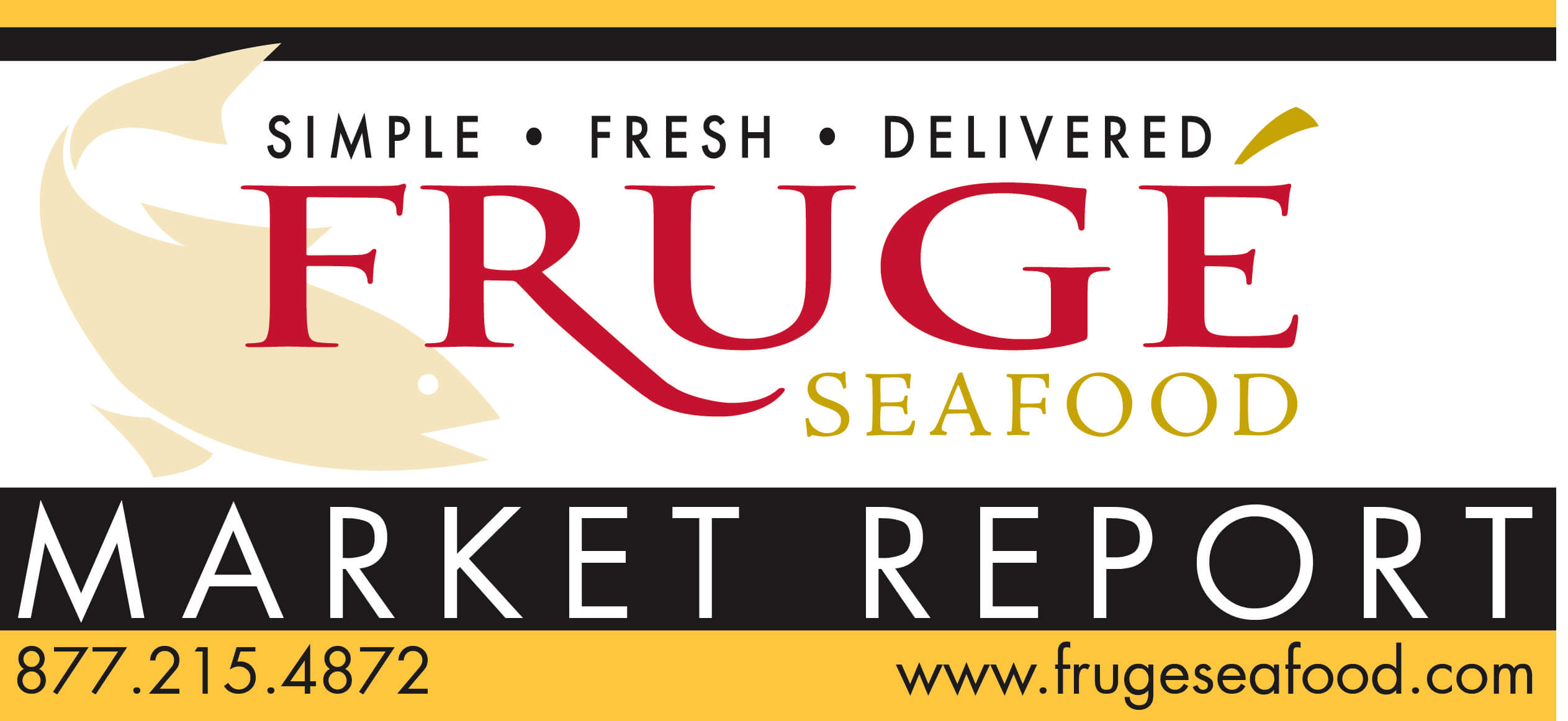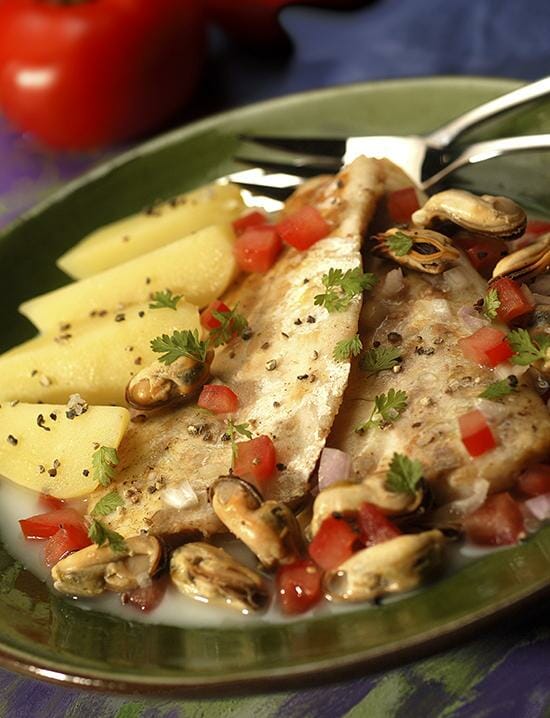 —
Golden Corvina
The golden corvina, better known as "drums or croakers" are found in many different parts of the world. Drum fish and croaker fish are differentiated by whether they produce a drumming sound or a croaking sound when they pop their heads above the water. Corvina has a mild, sweet taste with firm, large flaked flesh which is pinkish when raw but cooks up white.  The flesh resembles Snapper.  In South America Corvina is regarded as a prime table fish and is very popular for ceviche.
#FrugeSeafood
________________________________________________________________________________________________
[button link="https://www.facebook.com/FrugeSeafood" newwindow="yes"] Like us on facebook[/button]
________________________________________________________________________________________________
Notes from our buyer
The 2016 Crawfish season has begun and it's off to great start. We are seeing decent volume of product coming out of our family owned rice and crawfish fields. We are offering our value crawfish which is washed and sacked in 30lbs increments. Delivery days are Tuesday-Thursday-Saturday!
Gulf Amberjack season is here. We have fresh product arriving this week.
___
East Coast Halibut availability has improved, and prices are coming down nicely. Please call your sales rep for availability.  The new quotas for the 2016 Alaskan Halibut Season have been released.  The 2016 season will open on March 19th.
___
Mahi
Mahi prices are holding steady with good availability.  We have fresh product arriving this week.
___
We were able to get fish from Galveston this week. Whole fish ranging in size from 1-2, 2-4, and 4-8.
___
Golden Tile from the Gulf is available.  A very lean fish and perfect for the most select menus.
____
Cold weather has affected the availability of fresh Domestic Crabmeat. What little is available varies day by day.  We are able to get Fresh Crabmeat out of Venezuela, which is currently available with good prices.  Call your sales rep today to place an order.
___
Littleneck Clams and Mussels are in good supply, with good availability.
___
Icelandic Cod 
Availability is looking good, we have a shipment arriving this week. Product is available in fillet and loin form.
 ___
Arctic Char is a unique strain of saltwater char sustainably farm-raised in Iceland. Often compared to salmon and trout, Arctic Char has a distinct, sweet buttery flavor and firm pink flesh that sets it apart from other fish on the market.
___
We have a nice variety of oysters this week from the East Coast. Belons are back in season, and can be pre-ordered with your sales rep.  Make sure you are on our East Coast oyster list that we send out every week.
___
Gulf sack prices holding steady. Supplies are steady. We are seeing a good supply of gallons with most of our oysters coming out of Texas.
___
The availability on jumbo sized redfish (2.5-3lb) continues to be limited.  Extra Jumbo (3lb and up) are in decent supply and will be more available than the smaller sizes. Striped Bass is a great option this time of year as well.
___
Chilean Salmon prices are up, and holding steady. We are seeing the prices increase due to the higher North Sea Salmon prices, and some Chilean farms not producing right now. North Sea salmon prices are coming down a little from last week.  Canadian Salmon prices are also starting to creep up a bit.
 ___
We usually do not have many issues with availability of the Wild Isle Salmon.  However, this past week a bad storm came through and they were not able to harvest.  We should be back on track later this week.
This E.U Certified Organic salmon is unlike any other farm raised salmon where it is raised in the open ocean of the Shetland Islands, and not in a Loch or Bay like other farms raised salmons. Its certified sustainable aquaculture methods are free from all antibiotics, hormones, & GMO, and its feed is certified organic and uses no synthetic coloring or pigments added.
___
U10 Dry Scallop prices are holding steady. We expect decent supplies for the coming weeks.
___
Tuna availability is looking good, with prices coming down. We will have great 2+ and #1 fish arriving this week.
___
Red and black grouper are available in the market.  We have Red Grouper from Costa Rica  arriving this week.  Call your sales rep for prices and availability.
___
We have new fish arriving from Hackberry, LA.  Great blackened, fried, baked, grilled, or any way you choose. Get with your sales rep for an order, this fish sells fast!
___
We have a variety of seabass sizing options.  We continue to carry H&G 20-30 kg as well as a smaller 10-20 kg if that is more of what you're looking for. Prices are continuing to move up.
___
Swordfish availability is improving, with prices coming down.  We have new fish arriving this week.
___
Ever tried it? This is a great fish that is perfect for grilling or baking. The ferocious-looking wolfish gets its name from the sharp, protruding teeth it uses to feast on lobsters, clams and other shellfish.  Found from southern New England to Greenland and the Barents Sea, the bottom dwelling cold water creature is primarily a bycatch of trawl fisheries targeting cod, haddock and other ground fish. Iceland, which has a direct fishery for the species, is the largest producer.
___
The larger sizes of the Ruby Trout are more available than they have been.  For the next few months 8-10 oz and 10-12 oz  Ruby will be available, but limited.
The rainbow trout supply seems to be stable.  The variety of the cuts and sizes of this fish never cease to amaze me.  There are many options to meet your menu specifications.
___
The All Natural Ocean Trout (Steelhead)  is an amazing sashimi quality ocean trout with a higher fat content then salmon and a great flavor that lends itself to any type of cooking or smoking.