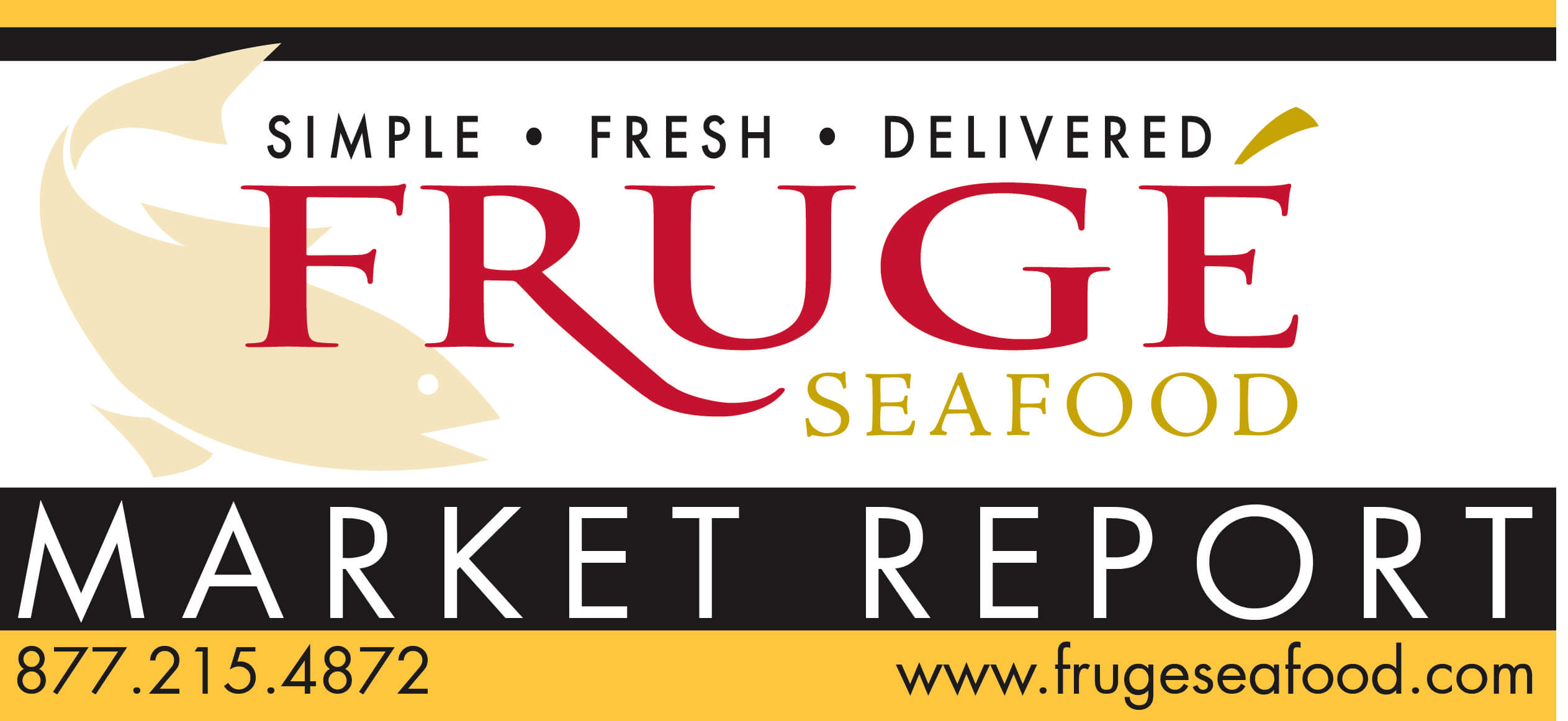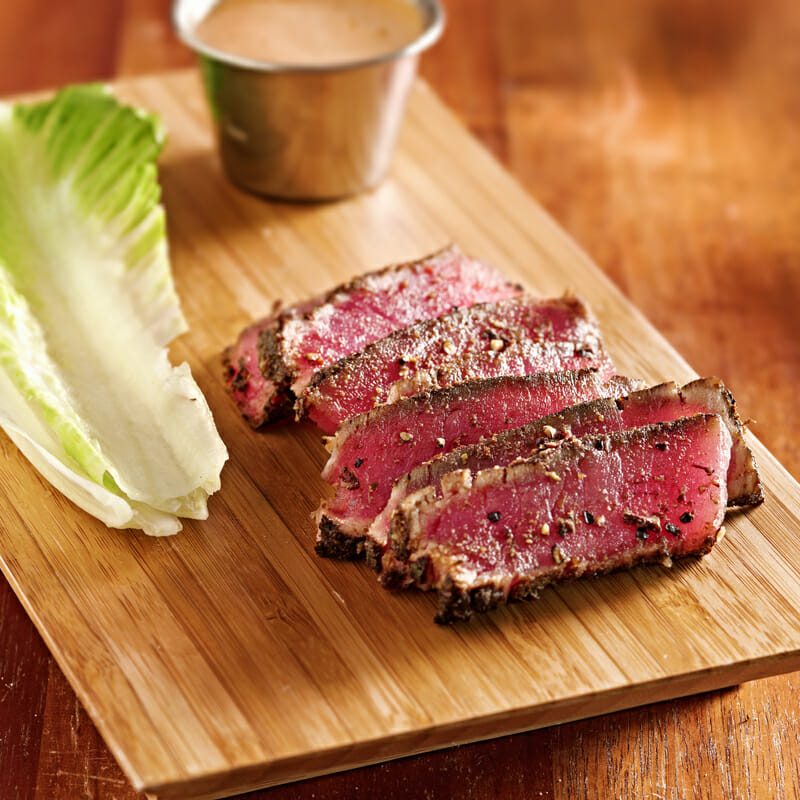 ___
Yellowfin Tuna
The yellowfin is a beautiful fish, named for its bright yellow dorsal and anal fins and the yellow stripe along its sides. Found worldwide in deep, warm temperate oceanic waters. Tuna is great for making quick, healthy meals. Graded as #1, #2+. Grading is done by inserting a hollow probe into the flesh of the fish, then pulling out a section to determine meat color and fat content. The redder the meat and the higher the fat content, the higher the grade. Yellowfin is leaner and less expensive than bluefin and big eye tuna. Tuna has a moderate and distinct flavor with a large flake. A must for all menus.
[button type="big" color="red" newwindow="yes"] Reminder[/button]
Orders must be placed by 4:00 PM for next day morning delivery.
All orders placed after 4:00 PM will be delivered the next business afternoon.
If you have any questions please give us a call at 877-215-4872.
________________________________________________________________________________________________
[button link="https://www.facebook.com/FrugeSeafood" newwindow="yes"] Like us on facebook[/button]
________________________________________________________________________________________________
Notes from our buyer
Live Crawfish
Crawfish season is in full swing. If you are planning to get some of our delicious Louisiana farm-raised crawfish prices should hold and supply looks great. Order as much as you like, they are always a favorite with your customers.
___
Jonah Crabmeat

We are offering beautiful Jonah all leg crabmeat.  This meat is from the east coast and has a sweet flavor.  This is a great item for the feature board.  We also have scored Jonah crab claws.  This is sold by pre-orders only.
___
We are seeing some beautiful American reds from the gulf.  Price is nice and fish is amazing!!!
____
Prices have come down quite a bit on tuna.  Get it while it lasts.
___
Mahi Mahi
Prices are coming up a bit.  Availability is good.
____
Oysters are looking great and are abundant.  It's time to run some happy hour specials.
Salmon fillets
We've got Chilean 3-5, Bay of Fundy, and North Sea fillets.
___
Branzini
We have some nice 400-600 gram whole fish.  This is great for serving whole, or we can cut it into fillets for you.
___
We can get some nice Lucky Lime, Pickle Point, and Raspberry Point, all from the east coast.  We also have an east coast oyster list; get with your sales rep if you'd like to receive that list via email.
___
We will have some nice swordfish for the weekend.
___
Looks like grouper is being caught more than before.  Quality is excellent.
____
We will have some nice whole salmon for the weekend.
___
Striped Bass
Our farmed striped bass is from right here in Texas.  It is harvested, transported, prepared, and shipped under controlled temps.  This increases the quality and shelf life for you.
Halibut
We are seeing some fresh halibut in the market.  We still have some refreshed available.
Redfish
Production is rolling.  This is a great fish with a great story.  Tell the story and sell some fish.
We will have some nice drum for the week.  This fish is very affordable and great in any application.
Looks like we will be seeing some domestic crabmeat next month.
___
Lane Snapper
Lanes are here and are beautiful.
___
Domestic Catfish
Prices are holding steady for now.  Quality is great.
___
Scallops
Prices have increased because of low catches.  2013 does not look good for low scallop prices.

___
Mongchong, Opah, and Barracuda
Looking for something from Hawaii???  We have a great partner over there that supplies us with fantastic fish from the Hawaiian waters.
Seabass
We have a variety of seabass options.  We have H&G sized 20-30 kg and 30+ kg, as well as fillets cut from those sizes.  Get with your sales rep for details.

___
These East Coast treats are a great change to your feature board!  With the movement of business travelers and transplants from all over, you don't want to miss out on some great valued fish to add to your menu or feature board.  We only bring in what you want, so get your pre-orders in now.
___
Live Lobsters
We offer a full range of sizes of live lobsters straight from Maine and Canada.  Order today, and we will get them to you tomorrow.
___
Rainbow 'Green', Golden, and Ruby trout
Green trout is what the guys on the farm call the regular rainbow trout.  Since they have ruby and golden as well, it is just a term they use to distinguish between the three.  Our 'green' trout is what every sales person calls rainbow trout.  Red and golden continue to be very tight.  The end is not in sight yet.