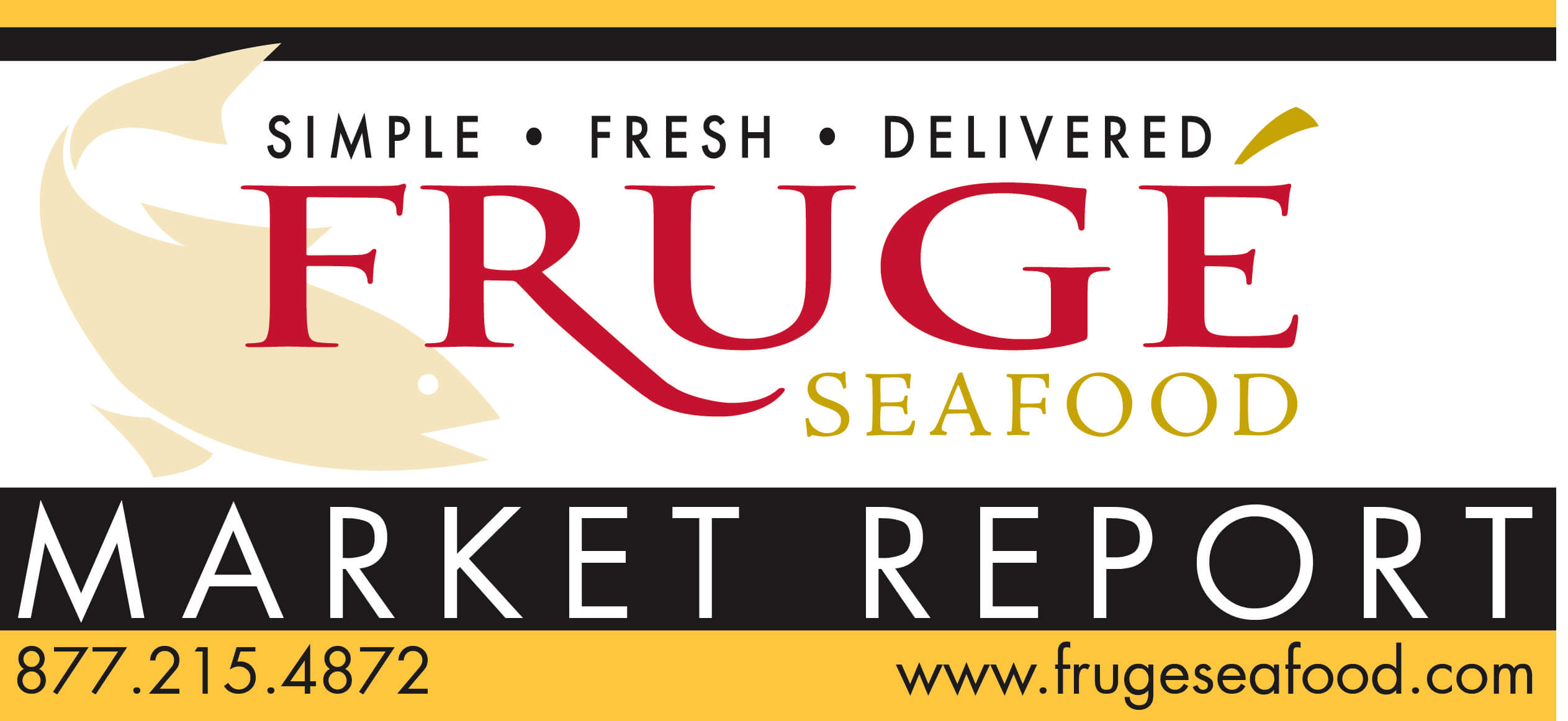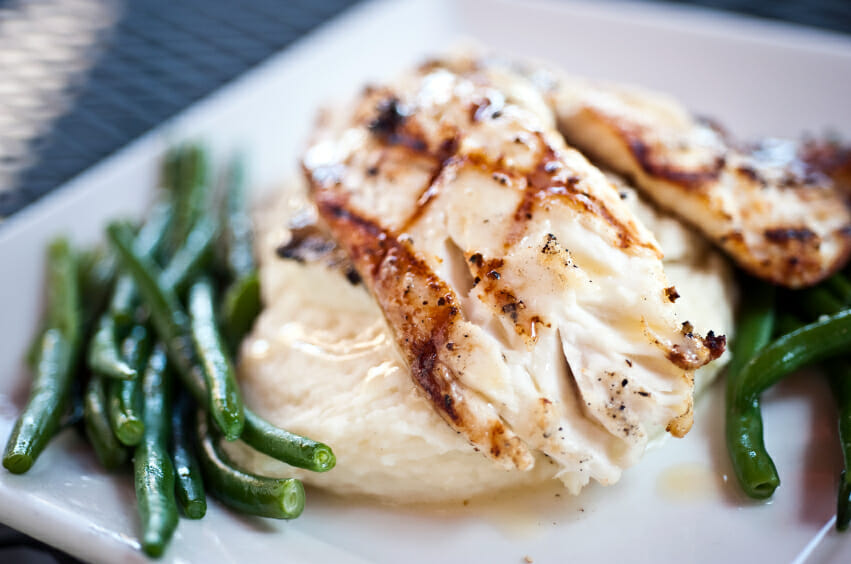 ___
Striped Bass
The striped bass is the largest member of the sea bass family. They are silvery, shading to olive-green on the back and white on the belly, with seven or eight uninterrupted horizontal stripes on each side of the body. Striped bass have light-colored flesh with a delicate flavor and firm, large flakes. At Frugé we sell Texas farm-raised hybrid striped bass that is a cross between marine striped bass and freshwater white bass resulting in a fish with desirable characteristics of both species. The cold chain is maintained from the pond to the plate. Striped bass is a delicious homegrown addition to any menu.
[button type="big" color="red" newwindow="yes"] Reminder[/button]
Orders must be placed by 4:00 PM for next day morning delivery.
All orders placed after 4:00 PM will be delivered the next business afternoon.
If you have any questions please give us a call at 877-215-4872.
________________________________________________________________________________________________
[button link="https://www.facebook.com/FrugeSeafood" newwindow="yes"] Like us on facebook[/button]
________________________________________________________________________________________________
Notes from our buyer
Live Crawfish
Crawfish season is in full swing. If you are planning to get some of our delicious Louisiana farm-raised crawfish supply looks great. Order as much as you like, they are always a favorite with your customers. We are putting the finishing touches to our new grader! Fastest in the industry and easier on the crawfish. Check it out.

____
We are now offering gulf oysters, harvested from specific appellations in Galveston Bay.  These oysters will take on the flavor profile of the area they are harvested from.  We will be receiving some Drum Village, Old Yellow, and Resignation Reef oysters for the weekend.  Ask your sales person for more details.
___
We are offering beautiful Jonah all leg crabmeat.  This meat is from the east coast and has a sweet flavor.  This is a great item for the feature board.  We also have scored Jonah crab claws.  This is sold by pre-orders only.
___
We are seeing some beautiful American reds from the gulf.  Price is nice and fish is amazing!!!
___
Looks like U/10 dry scallops are going to be tight for the next two years.  The quotes are shrinking, and the product projections are not looking good.  Prices have already begun to rise.
___
Prices are back up a little due to catches tightening up a bit.  I think it is going to be higher next week with even lower catches.
___
We've got Chilean 3-5, Bay of Fundy, and North Sea fillets.
___
We have some nice  400-600 gram whole fish.  This is great for serving whole, or we can cut it into fillets for you.
___
We can get some nice Lucky Lime, Pickle Point, and Raspberry Point, all from the east coast.  We also have an East Coast oyster list; get with your sales rep if you'd like to receive that list via email.
___
We will have some nice swordfish for the weekend.
___
Looks like grouper is being caught more than before.  Quality is excellent.
____
We will have some nice drum for the week.  This fish is very affordable and great in any application.
Domestic crabmeat should be rolling the first part of March.  We will keep you posted when we begin to see some production.
___
Looking for something from Hawaii???  We have a great partner over there that supplies us with fantastic fish from the Hawaiian waters.