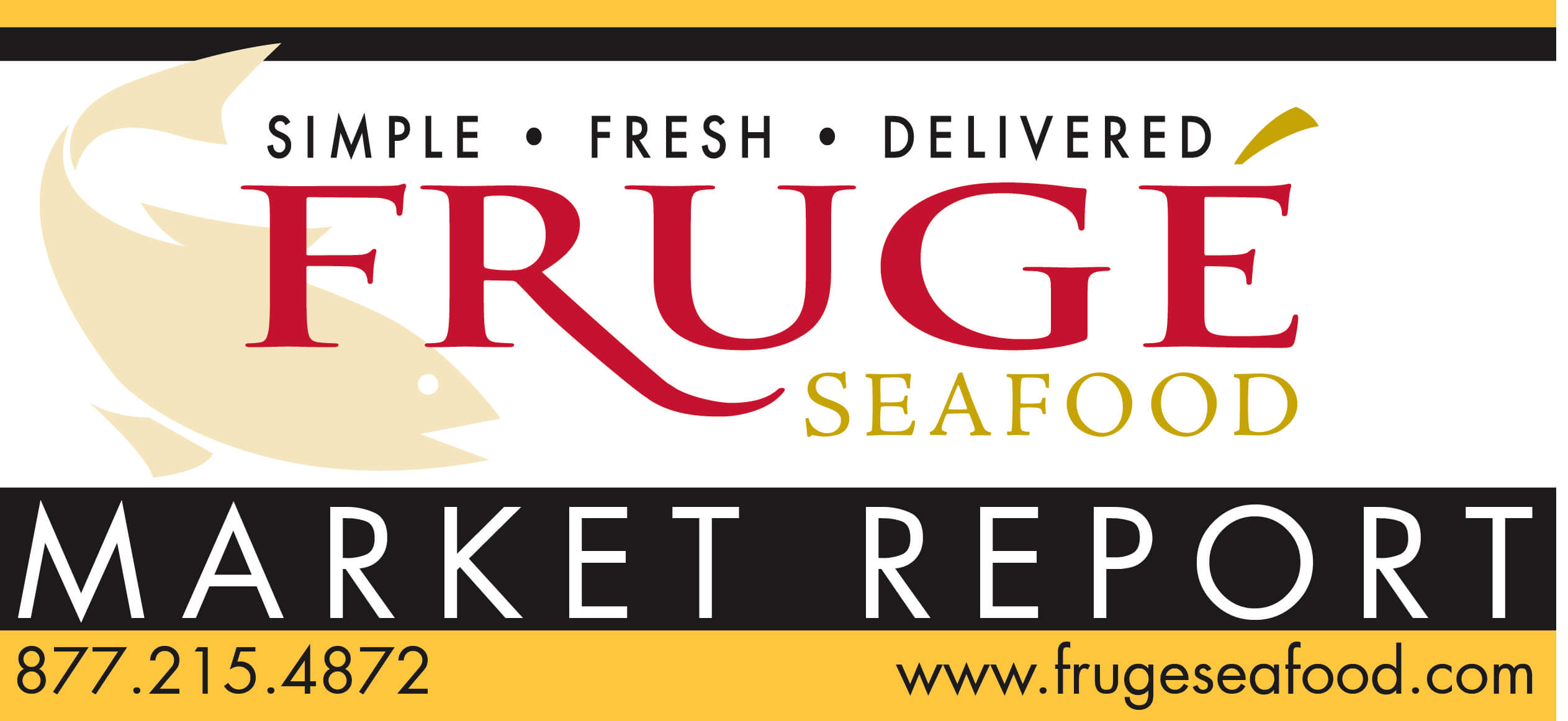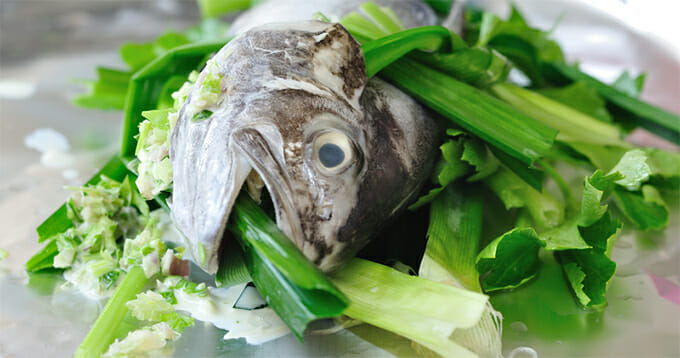 –Amberjack from the Gulf
It's been said that a lifetime of battling amberjack will lengthen your arms by several inches, so don't chase these fish unless you're in pretty good physical condition and can handle a fairly long boat ride. They enjoy the fight. Found from nearshore waters all the way out to depths of 300 feet or more, amberjack prefer reefs, wrecks and platforms in the Gulf of Mexico. Commonly caught at 20-50 lbs., but can reach 170 lbs. the amberjack is often confused with several other species.
Amberjacks are very good to eat with a firm texture to it's meat. They are especially good when grilled or broiled, just make sure not to overcook.
#FrugeSeafood
________________________________________________________________________________________________
[button link="https://www.facebook.com/FrugeSeafood" newwindow="yes"] Like us on facebook[/button]
________________________________________________________________________________________________
Fresh and Spicy Combined!
We are excited to announce that we are partnering up with Tony Chachere's Creole Foods
in Boston this year at the Seafood Expo North America, March 16-18!
We look forward to meeting with our suppliers and furthering relationships that we take great pride in developing.
New friends and old, come by our booth and check us out.
Frugé Seafood/cajuncrawfish.com: Booth #2381
________________________________________________________________________________________________
Notes from our buyer
The 2014 Crawfish season has started late and the catch has not rebounded from the extreme cold temps that we've had the past few months. Sizing is still small to medium and supplies are extremely tight as we approach Mardi Gras weekend. As temperatures warm up, we should see an increases in volume. Please contact your Fruge Seafood representative for more information.
___
Canadian Salmon
Canadian salmon supply seems to be back with prices falling slightly this past week. We feel that they will be fairly flat for the next few months. We have a good shot of fish landing tonight.
___
Several varieties of east coast oysters are available, including St. Simon, Wellfleet and Blue Points. The weather in the north east has limited the amount of varieties that we are seeing.
____
Redfish supply has been limited. This product is grown right here in Texas, which give you the freshest fish possible. A new shipment of product is schedule to arrive on Thursday.
____
Chilean salmon prices creeping back up slightly.  We feel the prices will stay strong now through April. Supplies seem to be good!
____
Product is extremely tight, including sacks and gallons. Selects and frozen product are a long shot at best. Sizes are a little small right now but still great quality.
___
American red snapper market has opened up. We have a fresh shipment coming in from Louisiana today. Lane snapper seems to be limited but available, we have brought in some queen snapper as a great option.
___
Scallop prices remain high and are going to stay high. We don't see any end in sight on the cost of scallops. There is a good supply of the larger scallops but it is tight on the smaller stuff.
___
Tuna seems to be soften up, especially on the domestic product. We have been able to pull some beautiful Yellow fins in from Coast Rica.
___
Mahi Mahi and Amberjack
Mahi supply is tighten up with prices moving upward, once again this week. Amberjack is a great option as it is featured as the fish of the week
___
Red Grouper is tight in the market place this week, so we have brought in some great looking Black Grouper. Grouper market will stay tight with the Mexican season closing Feb 15 through March 15. Prices will be on the rise.
___
Our farmed striped bass is from right here in Texas, this allows us to give our customers the longest possible shelf life possible.  Prices have soften a little and we feel that they should remain stable through the end of the year.
Many of you may be considering black drum as an alternative to redfish. We have good supply of drum in house.
The domestic crabmeat is hard to find right now, once again. It is that time of the year that domestic crab is hard to come by.  Venezuela crab is available and coming in every week..
___
Our catfish is farmed right here in Texas.  Prices are on the rise once again and the farms seem to be tight once again. The larger fillets are the only item that seem to be in question.
___
We have a variety of seabass options.  We continue to carry H&G (20-30 kg) as well as a smaller 10-20kg if that is more of what you're looking for. The Seabass is on the rise and will continue to increase as the Chilean quote was cut by almost a third of last year.
___
We offer a full range of sizes of live lobsters straight from Maine and Canada.  Order today, and we will get them to you tomorrow. Lobster prices are on the rise: lobster are moving into deeper water and not as active as before.
___
Rainbow 'Green', Golden, and Ruby trout
Ruby trout supply is much better. The only shortage is on the larger golden trout fillet from Idaho.  The water supply is back up now, and the product will be more plentiful in the near future.