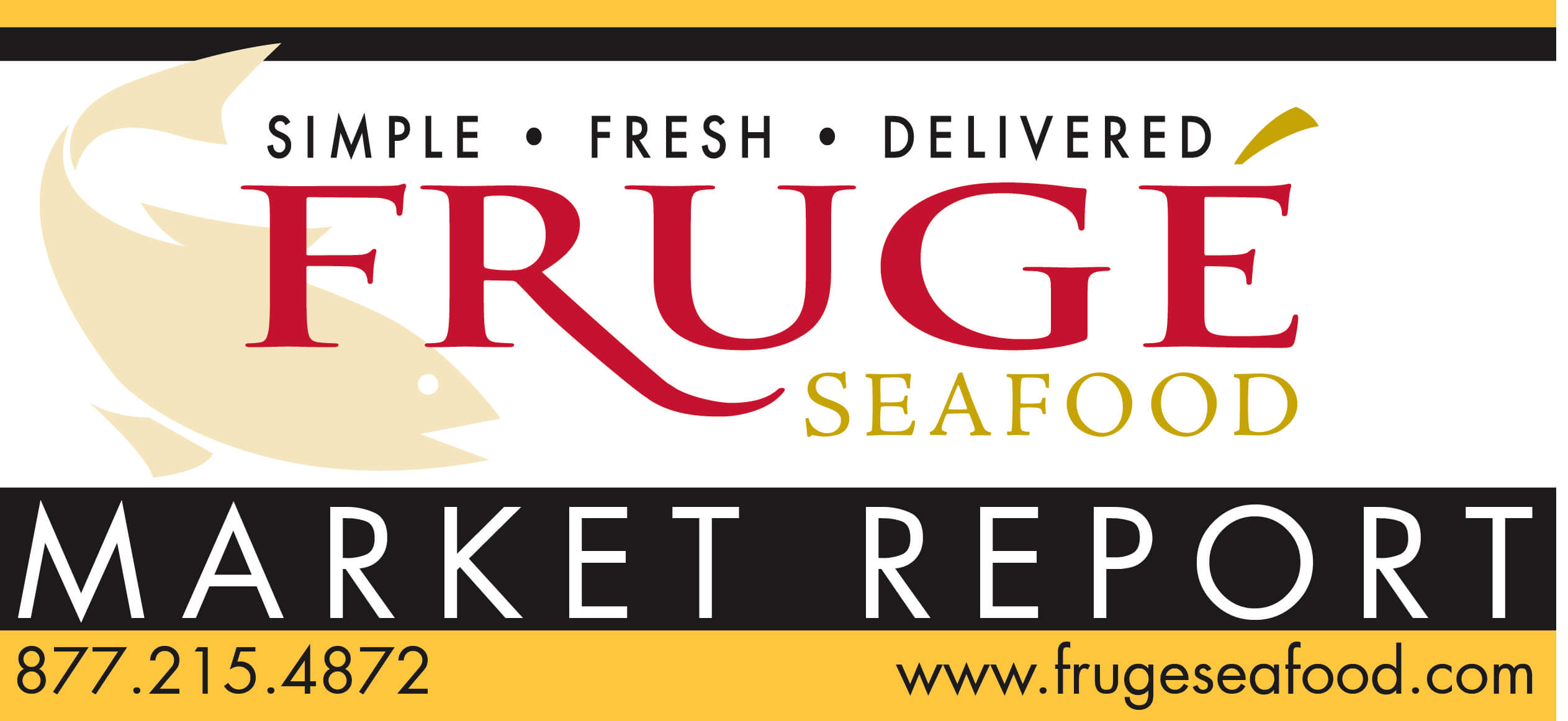 Haddock, a "best choice" for your menu.
Haddock is a white fish that is firm with a mild flavor and should be your "best choic." Not only a favorite for your customer, but this story has a winning story attached to it. "Once seriously overfished, haddock have staged a remarkable recovery. So much so that line-caught haddock is now rated in the 'best' category—proof that with proper management, wild fish populations can recover. "
Haddock is a relative to cod but is a smaller fish than cod. It can be found in the North Atlantic, on both the European and the North American coast. It's a popular fish with a white under-belly and a black line running across its top. It can grow to be about 3.6 feet long and is fished year round. Interestingly, haddocks in the last few decades are now growing larger more quickly, and the juveniles, which tend to stay in fairly shallow water, are now found in larger sizes. It is an excellent source of dietary protein and also contains a good deal of vitamin B12, pyridoxine, and selenimum with a healthy balance of sodium and potassium, and very little fat.
[button type="big" color="red" newwindow="yes"] Reminder[/button]
Orders must be placed by 4:00 PM for next day morning delivery.
All orders placed after 4:00 PM will be delivered the next business afternoon.
If you have any questions please give us a call at 877-215-4872.
________________________________________________________________________________________________
[button link="https://www.facebook.com/FrugeSeafood" newwindow="yes"] Like us on facebook[/button]
________________________________________________________________________________________________
Notes from our buyer
We will start grading small amounts of crawfish this week. Storms have limited the catch early this week, but the weekend looks to be much better.
____
We are now offering gulf oysters harvested from specific appellations in Galveston Bay.  These oysters will take on the flavor profile of the area where they are harvested.  We will be receiving some Drum Village, Old Yellow, and Resignation Reef oysters for the weekend.  Ask your sales person for more details.
___
We are offering beautiful Jonah all leg crabmeat.  This meat is from the east coast and has a sweet flavor.  This is a great item for the feature board.  We also have scored Jonah crab claws.  This is sold by pre-orders only.
___
High winds have hurt the fishing in the Gulf.  I hope it gets back to normal for next week.
___
Looks like U/10 dry scallops are going to be tight for the next two years.  The quotes are shrinking, and the product projections are not looking good.  Prices have already begun to rise.
___
Prices are back up a little due to catches tightening up a bit.  I think it is going to be higher next week with even lower catches.
___
Mahi catches have dropped off quite a bit.  Prices are shooting up, and it does not look good for next week.  Prices will be up until another country comes on or demand slows.
We've got Chilean 3-5, Bay of Fundy, and North Sea fillets.
___
We have some nice 400-600 gram whole fish.  This is great for serving whole, or we can cut it into fillets for you.
___
We can get some nice Lucky Lime, Pickle Point, and Raspberry Point, all from the east coast.  We also have an east coast oyster list; get with your sales rep if you'd like to receive that list via email.
___
Hopefully the full moon with help with swordfish catches soon.  Availability is low.
___
Looks like grouper is being caught more than before.  Quality is excellent.
____
We have nice North Sea salmon available all week.
___
Our farmed striped bass is from right here in Texas.  It is harvested, transported, prepared, and shipped under controlled temps.  This increases the quality and shelf life for you.
There is some fresh out there, but prices are high.  We do have refreshed available.
We will have some nice drum for the week.  This fish is very affordable and great in any application.
Production is very minimal right now.  We hope to see a little in early March.
___
Lanes are here and are beautiful.
___
Prices are holding steady for now.  Quality is great.
___
Mongchong, Opah, and Barracuda
Looking for something from Hawaii???  We have a great partner over there that supplies us with fantastic fish from the Hawaiian waters.
We have H&G sized 20-30 kg and 30+ kg, as well as fillets cut from those sizes.  Get with your sales rep for details.

___
These East Coast treats are a great change to your feature board!  With the movement of business travelers and transplants from all over, you don't want to miss out on some great valued fish to add to your menu or feature board.  We only bring in what you want, so get your pre-orders in now.
___
We offer a full range of sizes of live lobsters straight from Maine and Canada.  Order today, and we will get them to you tomorrow.
___
Rainbow 'Green', Golden, and Ruby trout
Green trout is what the guys on the farm call the regular rainbow trout.  Since they have ruby and golden as well, it is just a term they use to distinguish between the three.  Our 'green' trout is what every sales person calls rainbow trout.  Red and golden continue to be very tight.  The end is not in sight yet.