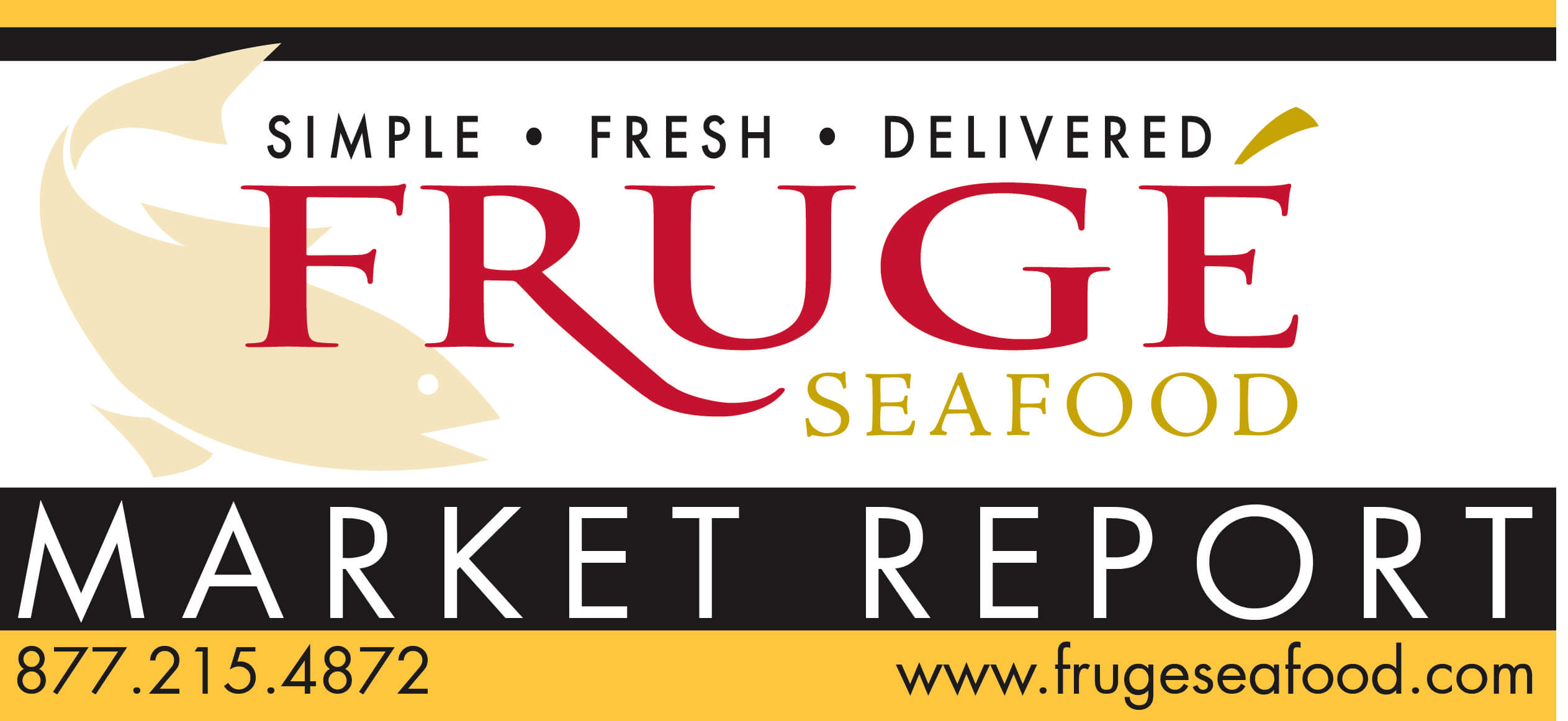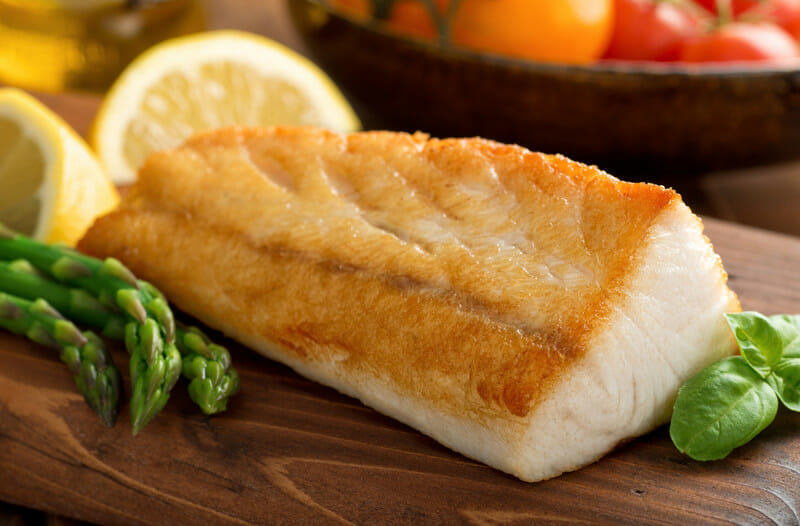 —
Cobia
Cobia has been said to be one of the best tasting fish in the sea—prefered over snapper, grouper, scamp and pompano. Known also as lemonfish beause they have a faint taste of lemon. Dark brown with a single dorsal fin, the cobia is often mistaken for a shark. Raw cobia meat is light tan, but cooked, it turns snowy white. It has a sweet, rich flavor which is firm with a nice flake. The oil content is similar to that of coho salmon.Cobia is low in calories and high in protein. The firm, moist flesh lends itself well to grilling and takes well to marinades and bold sauces. Fried, grilled, broiled, or sautéed, this fish is an excellent menu choice.
.
#FrugeSeafood
________________________________________________________________________________________________
[button link="https://www.facebook.com/FrugeSeafood" newwindow="yes"] Like us on facebook[/button]
________________________________________________________________________________________________
Notes from our buyer
Alaskan Wild Salmon
We are getting nice Cook Inlet Sockeye. Prices and availability are still looking very good. King salmon is also available upon request.
___
Halibut
We have very nice 20-40lbs H&G Alaskan halibut. The halibut boats have slowed down a bit as they focus on the wild salmon season.
___
American Red Snapper
We were able to get fish from Galveston this week. Whole fish ranging in size from 1-2, 2-4, and 4-8.
___
Golden Tile-
Very nice 4-8lbs whole Golden Tile have hit the door from Galveston, TX this week.
___
Domestic Crabmeat season has arrived! Prices have come down, and we are getting in twice a week from Louisiana. Call your sales rep today for more info.
___
Bell Farms Steelhead Trout
We have Bell Farms Steelhead Trout in 10lb increments. Fillet sizes are 7-9oz skin on bone out fillets. Bell Farms Trout has been designated Best Choice by the Monterey Bay Aquarium's Seafood Watch® Program.
___
Littleneck Clams are available this week. P.E.I. mussels are back in on a regular basis.
___
Arctic Charr is a unique strain of saltwater charr sustainably farm-raised in Iceland. Often compared to salmon and trout, Arctic Charr has a distinct, sweet buttery flavor and firm pink flesh that sets it apart from other fish on the market.
___
East Coast Oysters 
We have a good variety of oysters this week from the East Coast. Make sure you are on our East Coast oyster list that we send out every week.
___
Gulf Oysters 
Gulf sacks and gallons are available. This week we have standard gallons, select gallons and oyster jars.
___
Redfish & Striped Bass  
The availability on jumbo sized redfish (2.5-3lb) has improved. Extra Jumbo (3lb and up) are in decent supply. Striped Bass is a great option this time of year as well.
___
Chilean Salmon prices are holding stable. We expect these prices to hold for the next several weeks. North Sea Salmon prices continue to stay up this week. With many of the farms closed for Holiday and Vacations, has caused the price to rise. We should see prices come back down in 2 to 3 weeks.
 ___
This E.U Certified Organic salmon is unlike any other farm raised salmon where it is raised in the open ocean of the Shetland Islands, and not in a Loch or Bay like other farms raised salmons. Its certified sustainable aquaculture methods are free from all antibiotics, hormones, & GMO, and its feed is certified organic and uses no synthetic coloring or pigments added.
___
Scallops 
Scallop prices are holding steady this week. We expect decent supplies for the coming weeks.
___
Tuna 
Tuna production looks to be on the upswing. We expect a decent amount of fish landing within the next week. We will have great 2+ and #1 H&G fish later this week.
___
Grouper production is easing up. We have black grouper in this week. We can also get Yellowedge Grouper from the Gulf upon request.
___
Black Drum
We have fish that will arrive from Hackberry, LA, this week. We will have product in the 2-4 and 4-8 whole sizes.
___
Seabass 
We have a variety of seabass options.  We continue to carry H&G 20-30 kg as well as a smaller 10-20 kg if that is more of what you're looking for. Prices are moving up.
___
Crawfish
Crawfish season has ended. We have Frozen Cooked Crawfish for your whole crawfish needs.
___
Swordfish is running good this week out of Costa Rica with decent prices.
___
Wolfish
Ever tried it? This is a great fish that is perfect for grilling or baking. The ferocious-looking wolfish gets its name from the sharp, protruding teeth it uses to feast on lobsters, clams and other shellfish.  Found from southern New England to Greenland and the Barents Sea, the bottom dwelling cold water creature is primarily a bycatch of trawl fisheries targeting cod, haddock and other ground fish. Iceland, which has a direct fishery for the species, is the largest producer.
___
Rainbow & Green™ and Ruby Trout 
The trout supply seems to be stable. The variety of the cuts and sizes of this fish never cease to amaze me. There are many options to meet your menu specifications.
___
The All Natural Ocean Trout (Steelhead) is an amazing sashimi quality ocean trout with a higher fat content then salmon and a great flavor that lends itself to any type of cooking or smoking.