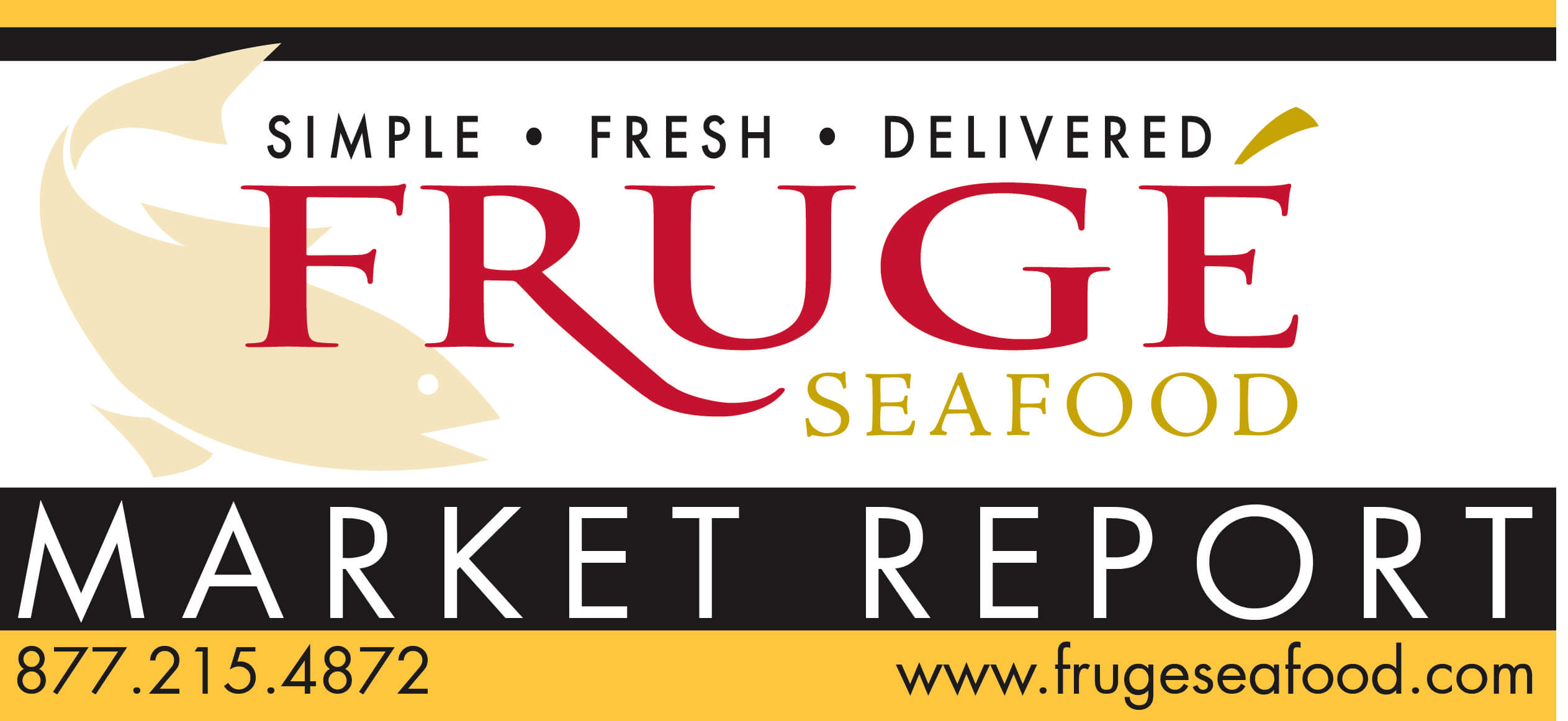 East Coast Soft-Shell Crabs…
There's no denying the allure of soft-shell crabs. Soft-shell crabs are one of those delicious delights that are virtually impossible to find except during their designated season. Come late spring down the East Coast and along the Gulf of Mexico, a mass of blue crabs surface from hibernation beneath the ocean floor. These crabs soon molt, their hard shells temporarily exchanged for a thin skin that's fully edible and rich in flavor. When caught, you have one to two hours to get them out of the water before they form a new shell. Once out of the water, they cannot form the new shell. Sweet, briny, and incredibly juicy, soft-shells need little assistance to showcase their unique flavor.
Notes From Our Buyer
We are seeing less fish on the market because of large chain adds.  Prices are rising because of the demand as well.
Soft-shell crabs will be here for the weekend.  We should have Jumbos and Whales.
We have some really nice halibut with great prices.  The season only lasts a little while, so get it while it lasts.
Redfish production has been better these past few weeks.  I hope things continue on this path.
Summer is here and drum prices are up.  The product is beautiful and still at a nice price, just a little more than before.
We are seeing more tuna in the market, but prices are still on the high side.
Mahi has tightened up this week.  Very little product available and prices are high.
The season is upon us and availability is strong.
We'll have a nice shot of reds in for the weekend.
No steelhead for the weekend.
Marlin will be here for the weekend.  Reserve yours now.
We are seeing some opportunities on 5-7 fresh catfish.  Get with your sales rep for pricing.
Scallop prices are steady right now.  Product looks great and tastes even better.
Prices are getting better and the product is excellent.
Looking for something from Hawaii???  We have a great partner over there that supplies us with fantastic fish from the Hawaiian waters.
We offer 20-30 kg seabass as well as pre-cut fillets.  Get with your sales rep for details.
Frugé has a wide variety of East Coast oysters available.  We send out an availability list each week of what we have to offer.  If you are not yet receiving this list, please get with your sales rep and they will gladly add you to the email list.
These East Coast treats are a great change to your feature board!  With the movement of business travelers and transplants from all over, you don't want to miss out on some great valued fish to add to your menu or feature board.  We only bring in what you want, so get your pre-orders in now.
We offer a full range of sizes of live lobsters straight from Maine and Canada.  Order today, and we will get them to you tomorrow.
Trout projections look good on the green trout.  The Golden and Ruby tout are not growing out as fast as the green.  Product is tight.