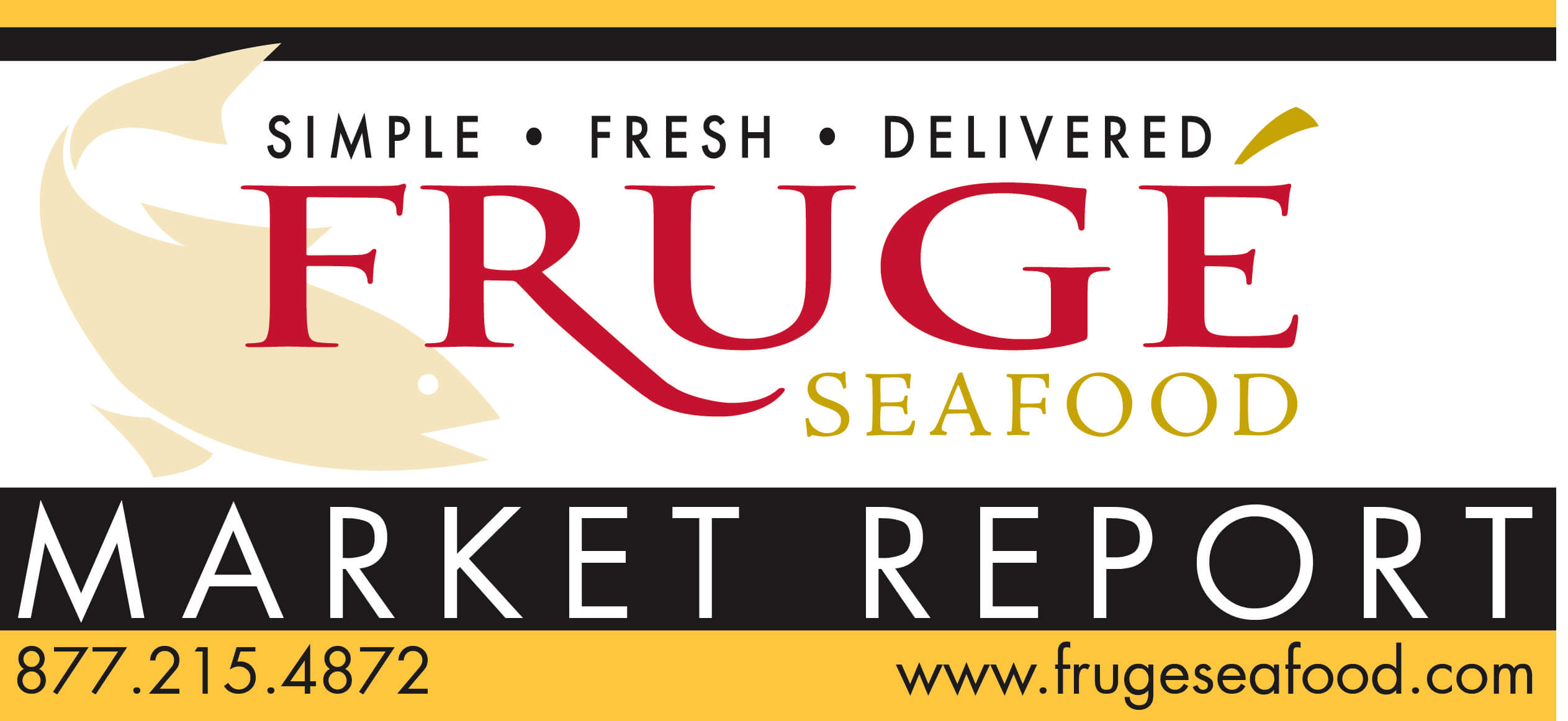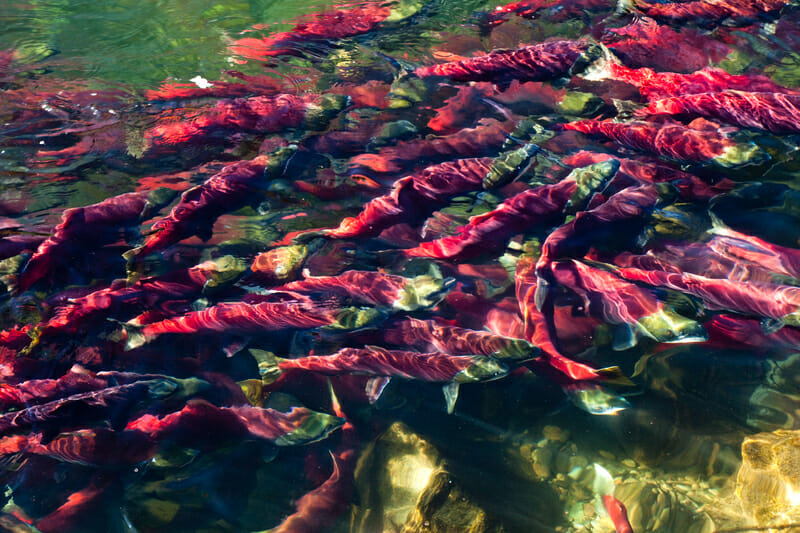 –
Wild Sockeye Salmon

A great source of niacin, B-vitamins, omega-3's and essential minerals, wild Alaskan sockeye salmon is praised all over the world as the salmon of choice. Every summer, millions of salmon return to Alaska's streams and rivers to spawn, where they are eagerly greeted by thousands of fishermen. Wild Alaska salmon are harvested commercially in all coastal regions of Alaska. Salmon are troll-caught, gill-netted, and purse seined throughout the summer months.Known to fishermen as reds, the sockeye is a valuable fish because of its high oil content and ability to hold its bright red flesh color. Sockeyes are very full-flavored, almost strong, and their flavor is faintly crab-like with a firm texture. They're a key element for any menu.
________________________________________________________________________________________________
[button type="big" color="red" newwindow="yes"] Reminder[/button]
Orders must be placed by 4:00 PM for next day morning delivery.
All orders placed after 4:00 PM will be delivered the next business afternoon.
If you have any questions please give us a call at 877-215-4872.
________________________________________________________________________________________________
[button link="https://www.facebook.com/FrugeSeafood" newwindow="yes"] Like us on facebook[/button]
________________________________________________________________________________________________
Notes from our buyer
Crawfish season is winding down as we approach the end of June. Moving forward we are officially on a week to week basis for all deliveries.
____
Wild Salmon
Copper River sockeyes are back and running.  We are also seeing some sockeyes from different areas as well.  Copper River kings are closing this Sunday, but other wild kings are available.  Ask us about farm raised New Zealand king salmon as well.
____
Halibut
The halibut looks fantastic – size 20-40 directly from Alaska.
____
Soft shell crabs
We have some beautiful soft shells, whales, and jumbos for your feature board.  Get them while the season lasts.
____
Salmon
Global demand coupled with lower production has salmon prices rising, especially in Chile.  Several farms have overharvested to avoid the ISA and other issues.  This has left these farms with little to no product.  Several large frozen programs continue to scoop up a large amount of salmon as well.  We are hoping to see more production in the next two months, but we will have to wait and see.
____
Summer is here and oysters will continue to be tight.  Public seasons are closed, forcing our vendors to turn to their private leases.  This means that there are fewer areas to fish from and a more limited supply to sort through.  We will continue to support our loyal customers, as always, through this challenging time.
___
Product continues to be tight, but we do have them.
___
Looks like U/10 dry scallops are going to be tight for the next two years.  The real value is in the U/12's.
___
Our tuna is great. Prices are very nice right now.  Get it while it lasts.
___
Mahi has been tight this week.  Prices are stable.
___
Blue Points are back.  We will have them in for your weekend menus.
___
Grouper is really coming in now.  Prices are nice.
___
Our farmed striped bass is from right here in Texas.  It is harvested, transported, prepared, and shipped under controlled temps.  This increases the quality and shelf life for you.
This is a fantastic fish for any application and is consistently the freshest fish we have.
The black drum will be harder to get as the waters warm up and they move to deeper / cooler water.
We are seeing some domestic meat now.  Get your pre-orders in, and we will do our best to fill them.
___
Lanes are here and are beautiful.
___
Prices are steady but quality is great!!!  Farmed right here in Texas.
___
Mongchong, Opah, and Barracuda
Looking for something from Hawaii???  We have a great partner over there that supplies us with fantastic fish from the Hawaiian waters.
We have a variety of seabass options.  We have H&G sized 20-30 kg as well as fillets cut from that size.  Get with your sales rep for details.

___
We offer a full range of sizes of live lobsters straight from Maine and Canada.  Order today, and we will get them to you tomorrow.
___
Rainbow 'Green', Golden, and Ruby trout
We are expecting a price increase on the golden, ruby, whole, and tail on trout in the next 30 days.  Transportation costs have risen.
____
Steelhead Trout
Shortages from Chile are causing this product to be more expensive and less available.  We are bringing in product from Peru that is a little smaller in size, but great quality.