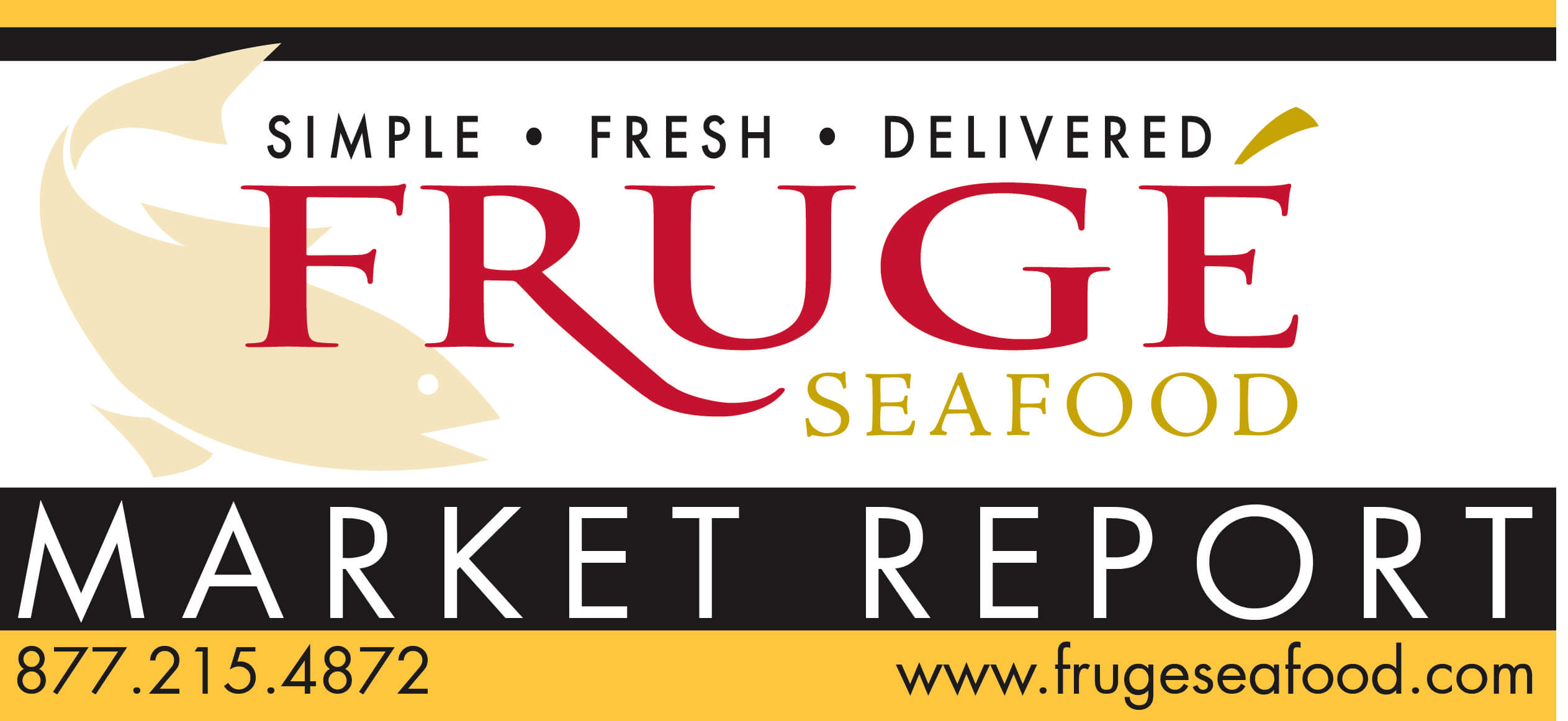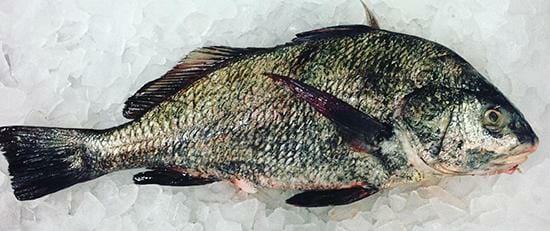 —
Drum
Black Drum are gray or black colored with a high arched back with slightly angled verticle light black stripes.  They lack the spot on the tail which the Red Drum has. The common name "Drum fish" comes from their ability to make a drumming sound during courtship or when pulled from the water.  They do this by rubbing special muscles against an air bladder thus producing the drum-like sound.
While some prefer flounder, red drum, snapper, or some more glamorous fish, many anglers maintain that black drum less than five pounds, cleaned and prepared properly, may be better than many of these so-called "choice" fish. Black Drum Fish have a mild, sweet flavor with firm flesh and large, moist flakes  that cooks up white.  It is comparable to Red Snapper.
#FrugeSeafood
________________________________________________________________________________________________
[button link="https://www.facebook.com/FrugeSeafood" newwindow="yes"] Like us on facebook[/button]
________________________________________________________________________________________________
Notes from our buyer
Crawfish prices fell after the Easter weekend. Size and quality are looking great. We are starting to grade limit amounts so we should have a few selects available by the weekend.
___
Alaskan Halibut has arrived!  Prices are looking good.  Call your sales rep today to place an order.
___
Mahi
Mahi prices are up with limited availability.
___
New fish just in from Galveston, TX. Whole fish ranging in size from 1-2, 2-4, and 4-8.
____
We have Fresh Crabmeat out of Mexico & Venezuela this week, which is available with good prices. Fresh Crab fingers are limited; they have been too small pack.  Call your sales rep today to place an order.
___
Currently Littleneck Clams and Mussels are in good supply.
___
Icelandic Cod 
Availability is looking good this week. We have shipments arriving twice a week.
___
Arctic Char is a unique strain of saltwater char sustainably farm-raised in Iceland. Often compared to salmon and trout, Arctic Char has a distinct, sweet buttery flavor and firm pink flesh that sets it apart from other fish on the market.
___
We have a great selection of oysters this week. Make sure you are on our East Coast oyster list that we send out every week.
___
Gulf sack prices are holding steady with a good supply. We are also seeing a good supply of gallons with most of our oysters coming out of Texas.
___
The availability on jumbo sized redfish (2.5-3lb) continues to be limited   Extra Jumbo (3lb and up) are in decent supply and will be more available than the smaller sizes. Striped Bass is a great option this time of year as well.
___
Chilean Salmon prices are still up. North Sea Salmon and Canadian Salmon fillet pricing is following the same trend. This is due to limited salmon in the market due to the Chilean Salmon shortage.
 ___
This E.U Certified Organic salmon is unlike any other farm raised salmon where it is raised in the open ocean of the Shetland Islands, and not in a Loch or Bay like other farms raised salmons. Its certified sustainable aquaculture methods are free from all antibiotics, hormones, & GMO, and its feed is certified organic and uses no synthetic coloring or pigments added.
___
___
Red and black grouper are available in the market.  Call your sales rep for prices and availability.
___
___
Swordfish availability has improved and prices are looking good.
___
___
The All Natural Ocean Trout (Steelhead) is an amazing sashimi quality ocean trout with a higher fat content then salmon and a great flavor that lends itself to any type of cooking or smoking.