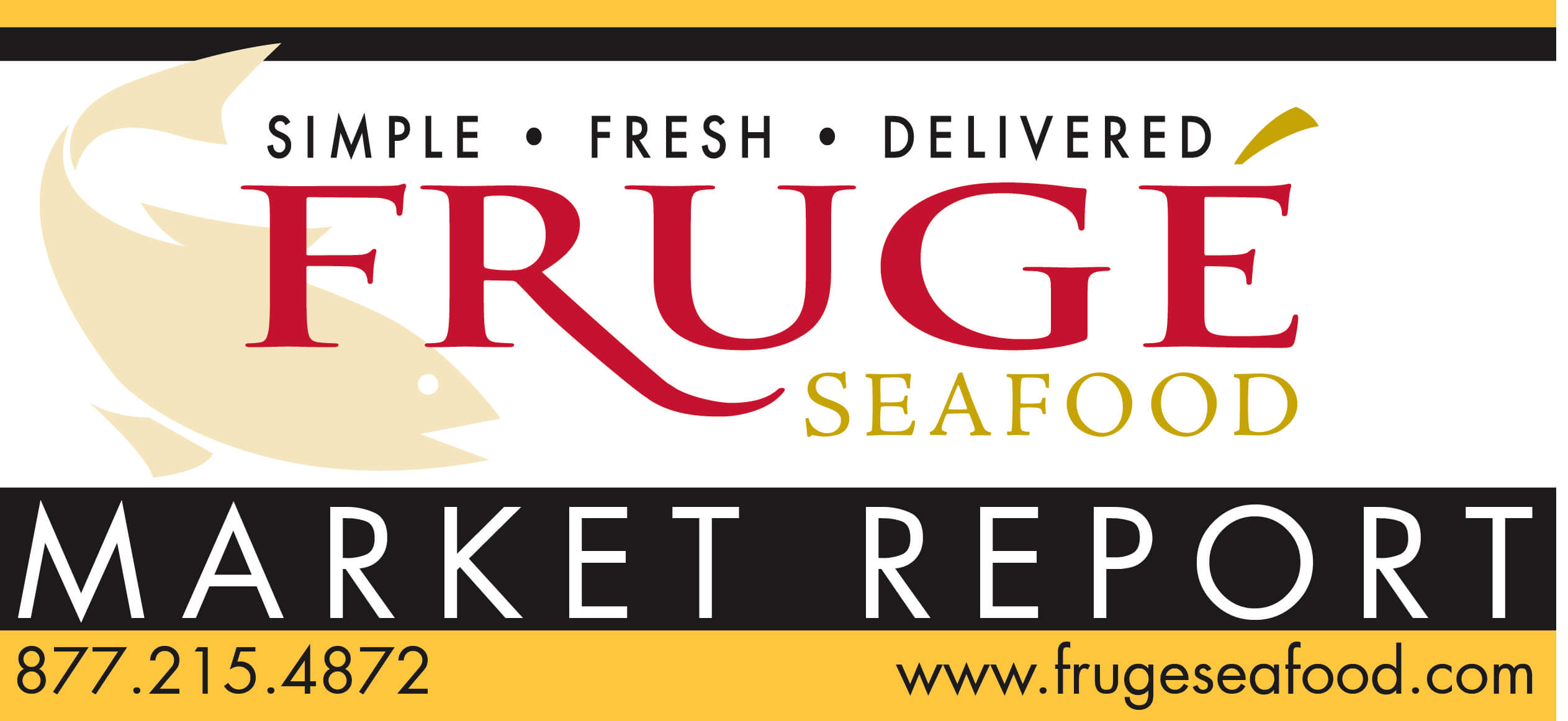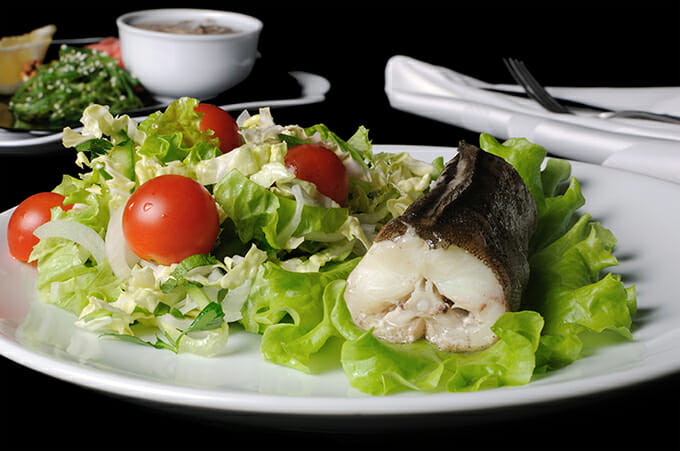 –Kingklip
It ain't pretty, but it sure is a delicious treat. The Kingklip has a mild, sweet flavor with firm and dense flesh resembling monkfish, but softer and with large loose flakes.
Kingklip, also known as Cusk Eel, Kingu or Ling, is an eel-like fish found in the Southern Hemisphere off Argentina, Chille, Australa, New Zealand, and South  Africa. Most are deep-water fish,but some are found in shallow water. It has a head like a fish and a body that resembles an eel. Golden red and black Kingklip are marketed internationally, but in the United States the Golden and Red are considered to be of the best quality.
#FrugeSeafood
________________________________________________________________________________________________
[button link="https://www.facebook.com/FrugeSeafood" newwindow="yes"] Like us on facebook[/button]
________________________________________________________________________________________________
Notes from our buyer
The weather in South Louisiana is finally getting back to normal. High temps are in the mid 70's with overnight lows in the 50's- perfect for crawfish. Because of increased production we are now able to offer Fruge Select crawfish! These crawfish have been washed, cleaned and graded and are sacked in our 30lbs sacks. We still have the Value crawfish available as well, ask your Fruge Seafood sales rep for more information.
___
Are you signed up for the weekly East Coast Oyster list?  Please be sure to let your sales rep know if you need flavor profiles or are requesting a specific oyster.  Pre-orders are the best way to ensure availability of your favorite oyster.
____
Redfish supply is still limited, but we have some. This product is grown right here in Texas, which gives you the freshest fish possible.
____
Chilean salmon prices creeping back up slightly.  We feel the prices will stay strong now through April. Supplies seem to be good!  Canadian salmon prices are up slightly this week.  We have Faroe Island Salmon in C-trim if you are looking for a lower price on a North Sea product.  Check with your sales rep for case discounts if you are a volume user.
____
Product is extremely tight, including sacks and gallons. Selects and frozen product are a long shot at best. Sizes are a little small right now but the quality is still great. All of  the Texas region is currently closed hoping to re-open later this month. We are seeing some product out of Louisiana.
___
We have beautiful American Red and Lane Snapper in house. This week we also have some 1-2 silk snapper.
___
Halibut
We will be receiving a shipment of Halibut this week.  Please let your sales reps know your needs. Direct shipments out of Alaska, it doesn't get any fresher than that.
___
Scallop prices remain high and are going to stay high. We don't see any end in sight on the cost of scallops. There is a good supply of the larger scallops but the market is tight on the smaller stuff.
___
2+ Tuna grades are readily available, but the #1 grade is a little harder to come by this week, so expect price increases if that is the grade you use.
___
Mahi Mahi and Amberjack
Mahi supply has tightened up with prices moving upward, once again this week. Domestic Amberjack has just arrived and it will be the last shipment since the season just closed April 1.
___
The grouper market is still tight.  We should see an improvement in this soon
___
Our farmed striped bass is from right here in Texas, this allows us to give our customers the longest possible shelf life possible.  Prices have softened a little and we feel that they should remain stable through the end of the year.
Many of you may be considering black drum as an alternative to redfish. We have good supply of drum in house.
The domestic crabmeat is hard to find right now, once again. It is that time of the year that domestic crab is hard to come by.  Venezuela crab is available and coming in every week.  There are some supply issues with the Venezuelan Fingers, but everyone is working diligently to rectify the problem.
___
Our catfish is farmed right here in Texas.  Prices are on the rise once again and the farms seem to be tight once again. The larger fillets are the only item that seem to be in question.
___
We have a variety of seabass options.  We continue to carry H&G 20-30 kg as well as a smaller 10-20 kg if that is more of what you're looking for. The Seabass is on the rise and will continue to increase as the Chilean quote was cut by almost a third of last year.  There are rumors about prices dropping in the coming weeks.  Let's keep our fingers crossed.
___
We offer a full range of sizes of live lobsters straight from Maine and Canada.  Order today, and we will get them to you tomorrow. Lobster prices are on the rise: lobsters are moving into deeper water and not as active as before.
___
Rainbow 'Green', Golden, and Ruby trout
Ruby trout supply is much better. The only shortage is on the larger golden trout fillet from Idaho.  The water supply is back up now, and the product will be more plentiful in the near future.