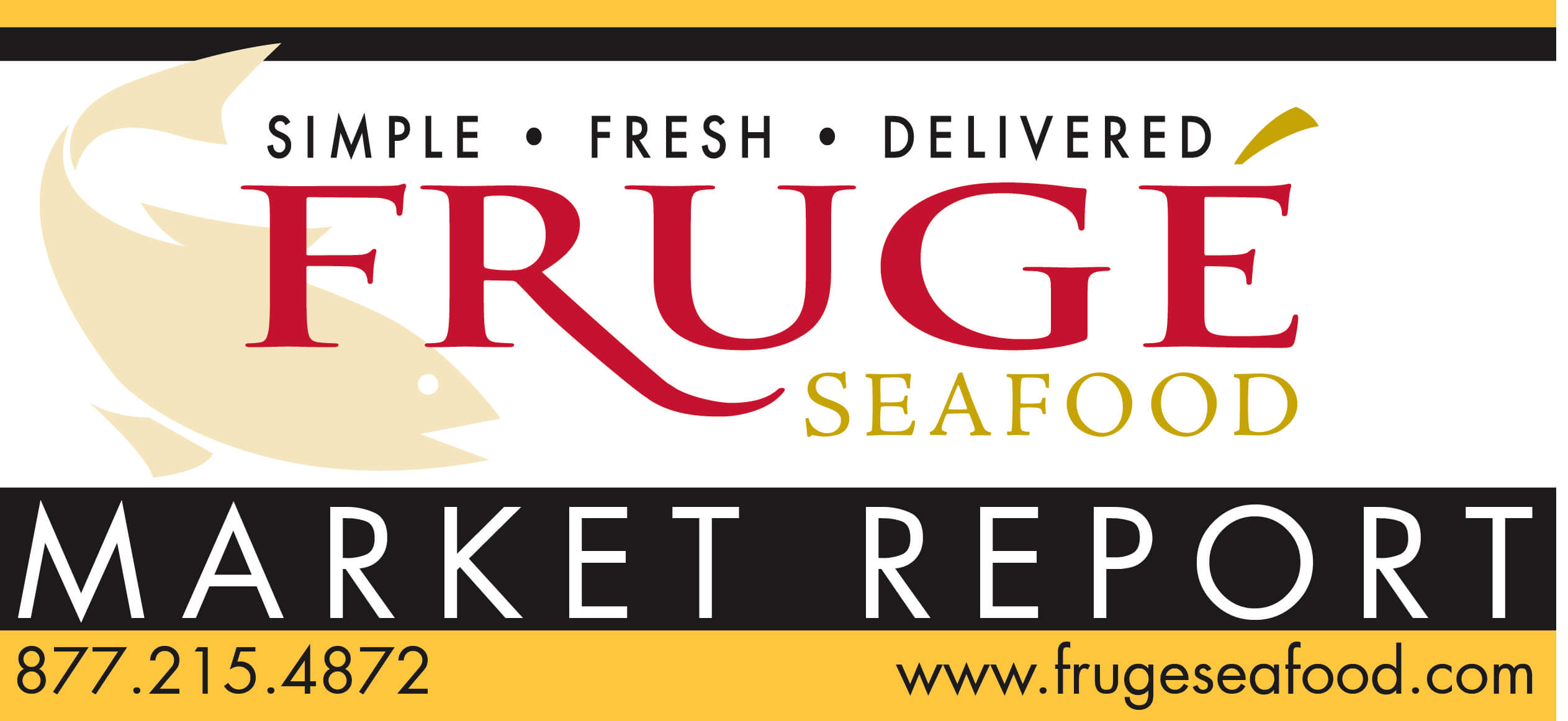 -Hawaiian Blue Marlin
The blue marlin is the largest of the Atlantic marlin and spends most of its life far out at sea.. Strikingly beautiful, the marlin are the most recognized of all fish. Cobalt-blue on top and silvery-white on bottom with a long dorsal fin and deadly spear-shaped upper jaw. The female which is larger, reaches up to 14 feet long and weighs in at about 1900 pounds.
Marlin's meat is considered a delicacy. It's meat is firm with a mild pronounced flavor. Good raw, grilled, fried, sautéed or smoked. Blue Marlin is an excellent source of healthy, extra lean protein. It is also low in saturated fat and low in sodium. Rich in niacin, vitamin B6, vitamin B12, and selenium. A good source of iodine and magnesium, marlin also provides about 200 mg of omega-3's (DHA and EPA) per 4 ounce serving of fresh fish.
#FrugeSeafood
________________________________________________________________________________________________
[button link="https://www.facebook.com/FrugeSeafood" newwindow="yes"] Like us on facebook[/button]
________________________________________________________________________________________________
Notes from our buyer
We are at the peak of crawfish season! Pricing, sizing and availability are all great right now. Mild weather has the crawfish growing and they are very active. Don't wait, plan your crawfish boil today!
___
Oyster supply usually tightens up from spring to summer every year, but this year is worse due to the late spring and harsh weather, in addition to the gulf shortages. Be sure to sign up for the weekly East Coast Oyster list and let your Fruge sales rep know if you need flavor profiles or are requesting a specific oyster. Pre-orders are the best way to ensure availability of your favorite oyster. Product is minimal this week. Connecticut is closed this week due to rain, but we should see product by the middle of next week. Belons are tight, but Pemaquids are a good option.
____
This product is grown right here in Texas, which gives you the freshest fish possible.  We order this product straight from the farm, so keep us informed if your usages change, so we can be sure to keep you supplied with the freshest product.
____
Chilean salmon prices are still moving upward.  Product is still tight in the market while recovering from the Easter Holiday downtime and in anticipation of the Mother's Day downtime.  They certainly do love holidays in Chile.  Canadian salmon prices are steady this week.  We have Faroe Island Salmon in C-trim if you are looking for a lower price on a North Sea product.  Check with your sales rep for case discounts if you are a volume user.  Ask your sales rep about our whole Bakkafrost product and let them know if you would like to schedule a cutting.
____
The season has ended.  All gulf oysters are now coming from private leases.  Louisiana has begun to transplant and has a time temperature matrix of 1 hour which makes it difficult to have white tag available.  Texas has a 3 hour Time Temperature Matrix through June and will move to a 1 hour for July and August.  Half shell and gallon production will remain tight through the summer.
___
We have beautiful American Red and Lane Snapper in house. Cost has bumped up slightly, with limited product due to the high winds.
___
Halibut
Beautiful 10/20, 20/40, and 40/60 product arriving today.  With direct shipments out of Alaska, it doesn't get any fresher.
___
Scallop prices remain high and are going to stay high. We don't see any end in sight on the cost of scallops. There is a good supply of the larger scallops but the market is tight on the smaller stuff.
___
Prices are good and the product is beautiful.  #1 Product has been a little tight, but we will have product for the weekend.  Prices will start to move up as the availability decreases due to the moon cycles beginning this week and through Mother's Day.
___
The grouper supply has improved this last week with both fillets and whole readily available.
Drum is a constant hit and miss right now due to the winds, as we buy this product direct from the boat in Louisiana.  We are crossing our fingers and hoping for a shipment later this week.
Domestic and Venezuelan crab meat are available.  Price is still strong! Venezuela crab is available and coming in every week.  There are some supply issues with the Venezuelan Fingers, but everyone is working diligently to rectify the problem.
___
Our catfish is farmed right here in Texas.  Prices are on the rise once again and the farms seem to be tight once again. The larger fillets are the only item that seem to be in question.
___
We have a variety of seabass options.  We continue to carry H&G 20-30 kg as well as a smaller 10-20 kg if that is more of what you're looking for. The Seabass is on the rise and will continue to increase as the Chilean quote was cut by almost a third of last year.  There are rumors about prices dropping in the coming weeks.  Let's keep our fingers crossed.
___
We offer a full range of sizes of live lobsters straight from Maine and Canada.  Order today, and we will get them to you tomorrow. Lobster prices are on the rise: lobsters are moving into deeper water and not as active as before.
___
Rainbow 'Green', Golden, and Ruby trout
Ruby trout supply is much better. The only shortage is on the larger golden trout fillet from Idaho.  The water supply is back up now, and the product will be more plentiful in the near future.