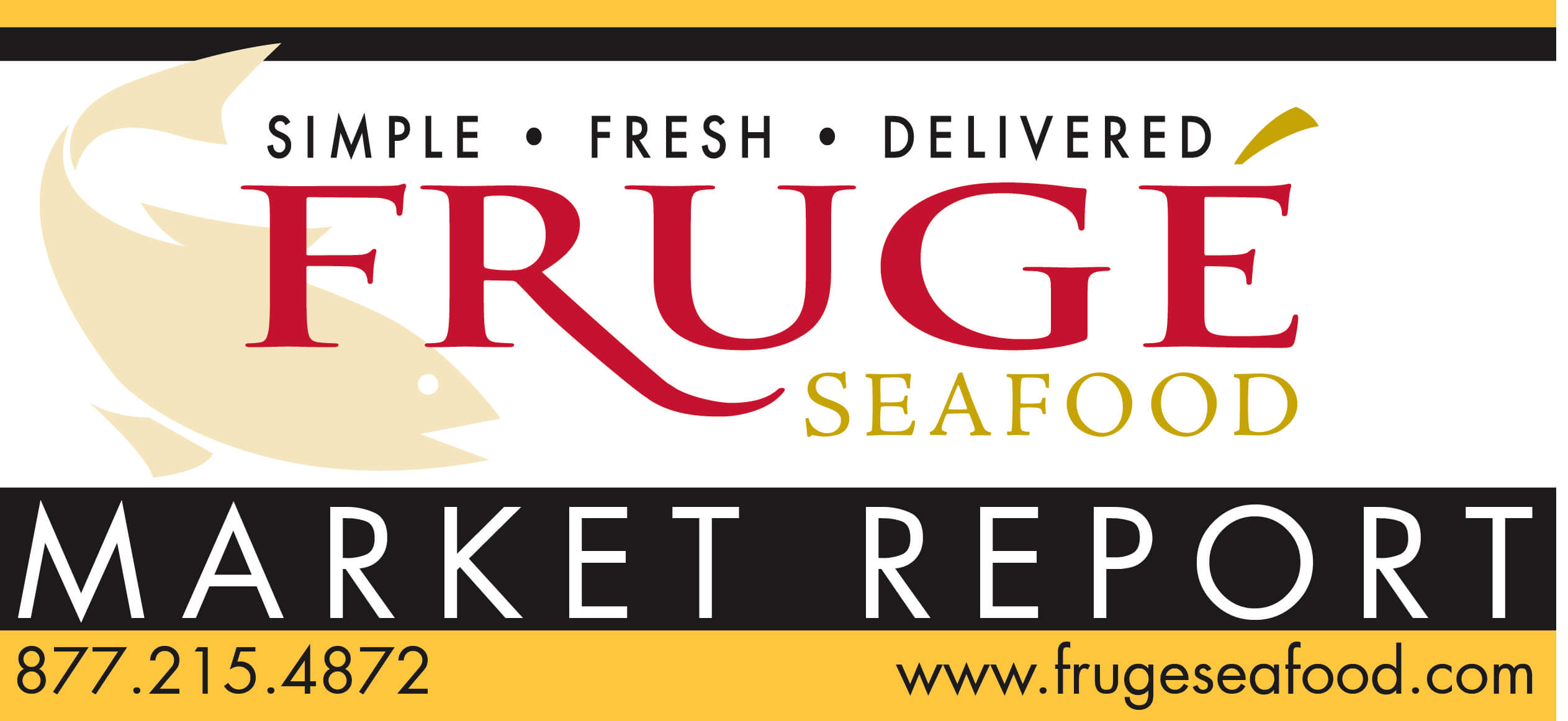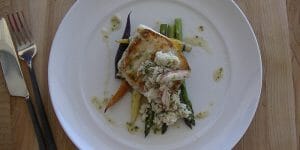 –Tripletail as the name implies, have a body that appears to have three tails. It's a curious fish with a mixture of other fishes looks and habits. A general appearance of a large crappie in its body shape but with the coloring of a rock bass. They swim on their side like a flounder but hang out in the surface like a gar. For years many people wouldn't eat a tripletail if they caught one because they thought that the fish was sick due to its habit of floating near the surface on its side. Tripletail however have some of the best tasting meat of any fish that swims.
As with trout, tripletail seems to be best cooked in the saute pan and served with a sauce on the buttery end of the spectrum. It can also be blackened or bronzed. Its texture makes it tend to fall apart on a grill. The flavor is excellent, and it is a must for any menu whenever you can find it.
Tripletail is a fish found throughout the Gulf of Mexico and  Caribbean. It also swims up the Gulf Stream and into the Atlantic, so fishermen in the Carolinas sometimes catch it. There it's better known by its other name–blackfish.
Take precautions when handling. They have teeth and all of their fins are capable of inflicting serious stab wounds. Its not even safe to grab them by the gills due to the fact that their gill flap is sharp as a knife.
#FrugeSeafood
________________________________________________________________________________________________
[button link="https://www.facebook.com/FrugeSeafood" newwindow="yes"] Like us on facebook[/button]
________________________________________________________________________________________________
Notes from our buyer_
____
___
___
___
___
___
____
___
___
___