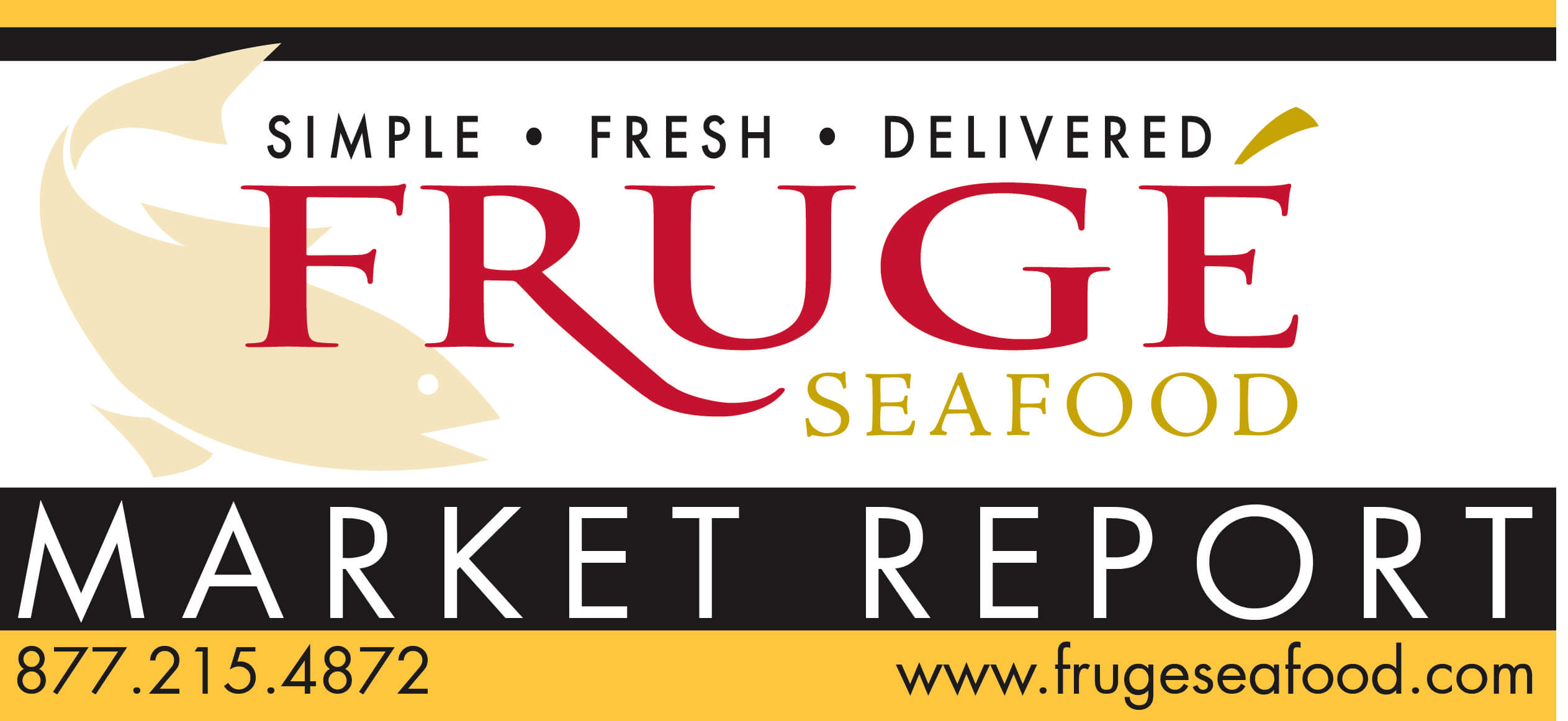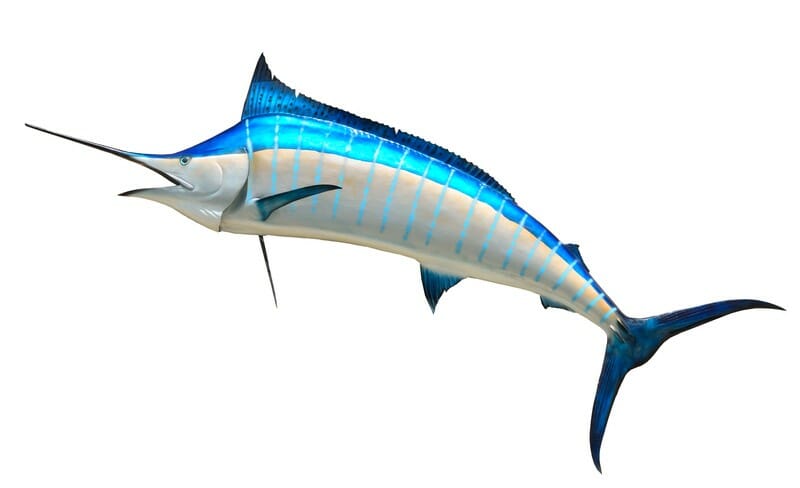 -Striped Marlin
The striped marlin, Kajikia audax, is a small species of marlin found in tropical to temperate Indo-Pacific oceans not far from the surface. It is a desirable commercial and game fish with a record weight of 190 kg and a maximum length of 4.2 m
It doesn't get much better than landing a marlin! Striped marlins are among the most popular catches for sport anglers due to it's size and beauty. The striped marlin is a blue color, with light blue and lavender vertical stripes. Its dorsal fin may include dark-colored spots as well. Its belly is white and, like other billfish, its upper jaw extends out to form a spear. This bill is twice the length of its lower jaw. One of the most interesting things about the striped marlin is that it can actually change colors. When a marlin gets excited, usually while feeding or courting, its stripes may light up from regular blue to a phosphorescent blue or lavender.
Found in tropical and warm waters in the Indian and Pacific oceans, striped marlin have a mild flavor with a firm texture. The flesh color of striped marlin varies from fish to fish and varies from light pink to orange-red. Fish with orange-red flesh are particularly desired for the sashimi market. Marlin with pink to light-colored flesh are bought for up-scale restaurants. It is considered the finest eating of all marlin species because of its tender flesh.
Marlin is an excellent source of healthy, extra lean protein. It is also low in saturated fat and low in sodium. It is rich in niacin, vitamin B6, vitamin B12, phosphorus and selenium.
#FrugeSeafood
________________________________________________________________________________________________
[button link="https://www.facebook.com/FrugeSeafood" newwindow="yes"] Like us on facebook[/button]
________________________________________________________________________________________________
Notes from our buyer
This product is more readily available than normal and this trend should continue through the end of the year.  This is a great specials board item.
___
We are now offering several organic or all-natural products including Salmon, Ocean Trout, and Crabmeat.  If this is something that peaks your interest, be sure to talk to your Fruge Sales Rep today.
___
The Florida Stone Crab season opened last week and even though the initial volumes and prices were not ideal, we expect to see more of this product in the market.  Please let us know your requests to order this product direct for you.
___
These fresh shellfish options are a great addition to any menu.  A clam chowder or steamed mussels with pasta are great options as the weather starts to cool a little.
___
Cod, Sole, and Haddock
We bring these delicate fish direct to our customers from Boston and only order what you need in order to provide you with a beautiful, fresh product every time. Get your pre-orders in early.
___
East coast flounder is in full swing.  The product is available in 1-2 and 2-4 lb fish and this delicate fresh fillet will certainly stand out on your menu.
___
We have Coho and King Salmon direct from Alaska.  Don't miss out.  Get with your Fruge rep to order your product today!
___
East Coast Oysters 
East Beach Blondes will begin to tighten up as the growers are in between crops.James Rivers are in full swing.  Make sure you are signed up for our East Coast Oyster list for availability and prices.
___
Redfish & Striped Bass
This product is grown right here in Texas, which gives you the freshest fish possible.  We order this product straight from the farm, so keep us informed if your usages change, so we can be sure to keep you supplied with the freshest product.  This Jumbo Redfish is very limited right now, but we have plenty of X-Jumbo to fill your redfish needs.  Please be sure to let your sales rep know if portions are an option.  Let us cut to your specifications so you don't miss out on this fantastic product.
 ___
Chilean salmon prices are stable and this should continue a little longer.  Make sure to maximize your usage while the price is low.  We also stock North Sea and Canadian product in whole and fillet form.  Check with your sales rep for case discounts if you are a volume user.
___
Prices are stable and half shell product is still short.  The oysters that are available are small.  We are all waiting anxiously for the new season to open.
___
American Red prices are up again.  We have Lane Snapper if your menu is price sensitive.  Call your sales rep for all information.
____
We have beautiful Alaskan Day Boat halibut arriving today.  The season is expected to close mid-November or sooner if the quotas are met.  Make sure you are selling the fresh product while it is available.
___
Scallop prices are slightly up as is normal this time of year. We are exploring every option to get the best price and best quality product.  Please give us feedback on the new beautiful product we are buying straight from the boats.
___
Tuna prices are still up this week, but should start falling at the end of the week. We do have both #1 and #2+ grade product and are expecting more daily.
___
Grouper 
The grouper supply is tight and the prices are up.  Let your sales rep know if you are interested in this product.  The grouper supply will continue to be tight as the boats are fishing for octopus.
___
Black Drum 
Black drum availability is good this week.  This product sells fast! Don't miss out; get with your sales rep for an order.
___
Fresh Crabmeat 
Domestic Crabmeat prices are up, but we do have a steady supply of MSC product. Call your sales rep today to place an order.
___
Seabass
We have a variety of seabass options.  We continue to carry H&G 20-30 kg as well as a smaller 10-20 kg if that is more of what you're looking for. Prices are moving up and that trend will continue through the holidays.
___
We offer a full range of sizes of live lobsters straight from Maine and Canada.  Order today and we will get them to you tomorrow.
___
Rainbow 'Green' and Ruby Trout 
The trout supply seems to be improving.  Finally!!  The variety of the cuts and sizes of this fish never cease to me amaze me.  There are many options to meet your menu specifications.