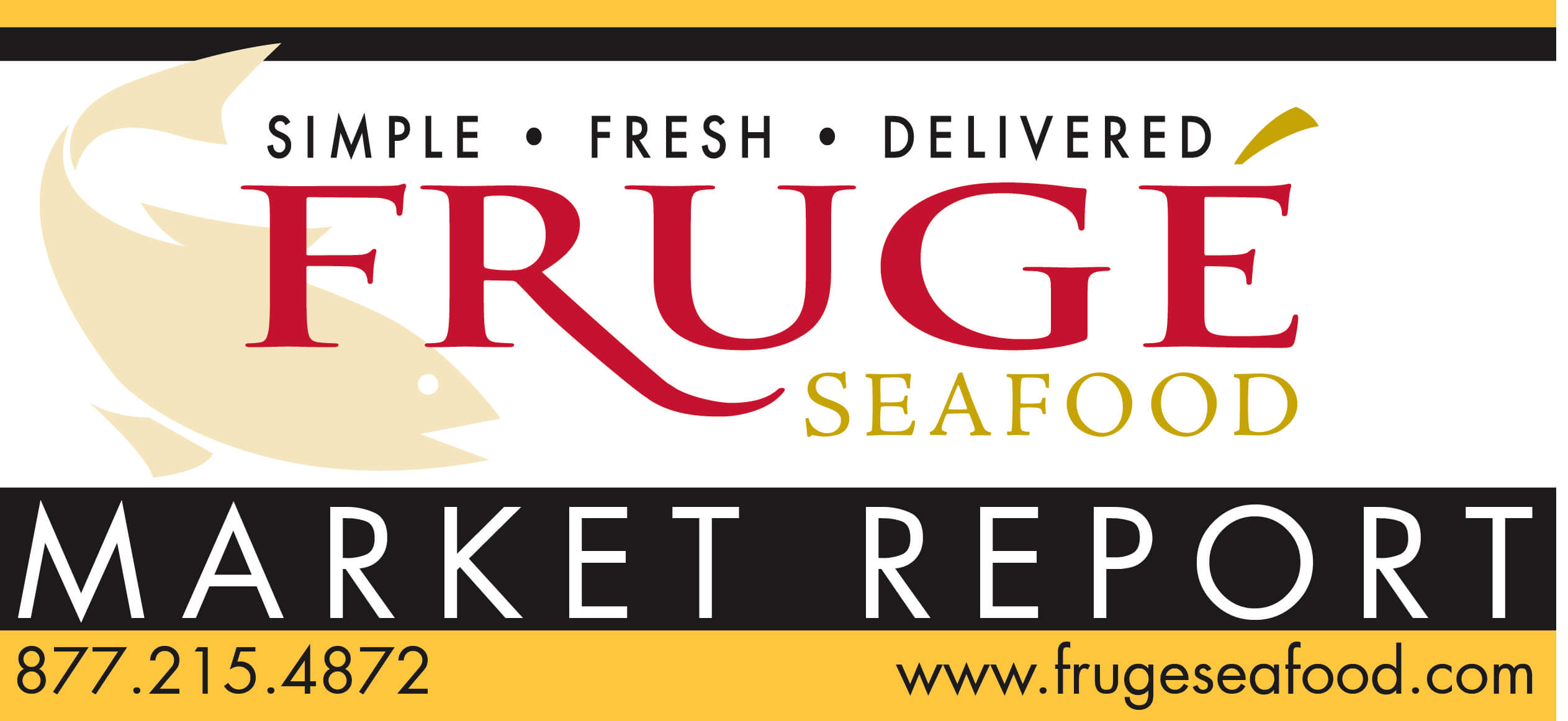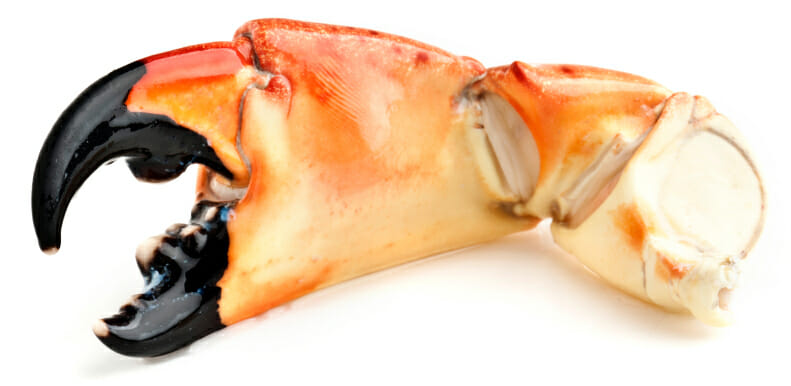 Florida Stone Crab Claws
Stone crabs are distinguished by their dark, brownish-red or tan shells, which are mottled gray when they are adults. This species has black-tipped claws, one larger than the other, and a smooth, shiny, round shell surface. Cooked meat is white. Stone crabs have very little body meat; their only product form is the enormous claw with adjoining knuckles. Fishermen catch the crab, remove the claw then return the crab to the ocean so it can grow another.
Nothing compares to taking large bites of crab. Dipped in butter or a sauce, stone crabs are a treat.
Notes from our buyer
Tuna has gone right back up in price.  I hope it dips again next week.
Mahi Mahi
We are seeing some nice prices on mahi.  It's time to get this fish back on the menu.
____
The high winds were affecting the ability for the fisherman to check their traps.  We have some coming in, but the price is up since availability is down.
Oysters are looking great and are abundant.  It's time to run some happy hour specials.
Salmon fillets
We offer Bay of Fundy, North Sea, and Chilean salmon fillets.  All are beautiful, so take your pick.
___
We are getting in some great new oysters such as Lucky Lime oysters and Plymouth Rock oysters.  Please get with your sales person for details and pre-orders.
___
We will have some nice swordfish for the weekend.
___
Grouper is available and great for features.
____
We will be receiving North Sea whole salmon – Norwegian, Scottish, and Faroe Island – for the weekend.
___
Striped Bass
Our farmed striped bass is from right here in Texas.  It is harvested, transported, prepared, and shipped under controlled temps.  This increases the quality and shelf life for you.
Halibut
We have some beautiful halibut in.  Keep it on the special board; it won't be around forever.
Redfish
Production is back to normal and I hope it lasts.
Black Drum
We will have some nice drum for the week.  This fish is very affordable and great in any application.
Fresh domestic crab meat is tightening up a little.  As the summer ends, it becomes more difficult to get what we want.
___
Steelhead will be in for the weekend.
___
Domestic Catfish
Prices are holding steady for now.  Quality is great.
___
Scallops
Pricing is steady and quality is great.

___
Mongchong, Opah, and Barracuda
Looking for something from Hawaii???  We have a great partner over there that supplies us with fantastic fish from the Hawaiian waters.
Seabass
We offer 20-30 kg seabass as well as pre-cut fillets.  Get with your sales rep for details.

___
These East Coast treats are a great change to your feature board!  With the movement of business travelers and transplants from all over, you don't want to miss out on some great valued fish to add to your menu or feature board.  We only bring in what you want, so get your pre-orders in now.
___
Live Lobsters
We offer a full range of sizes of live lobsters straight from Maine and Canada.  Order today, and we will get them to you tomorrow.
___
Rainbow 'Green', Golden, and Ruby trout
Green trout is what the guys on the farm call the regular rainbow trout.  Since they have ruby and golden as well, it is just a term they use to distinguish between the three.  Our 'green' trout is what every sales person calls rainbow trout.  Red and golden continue to be very tight.  The end is not in sight yet.