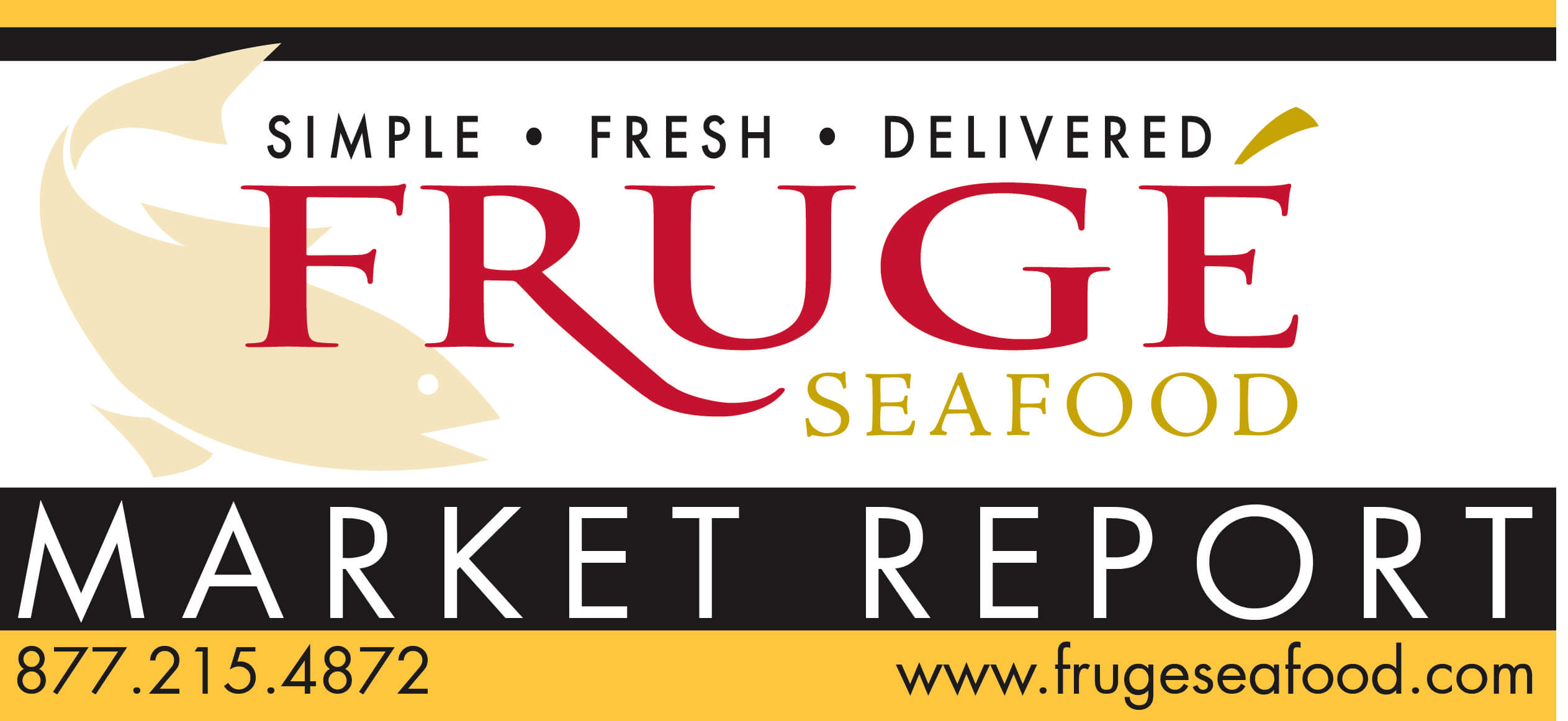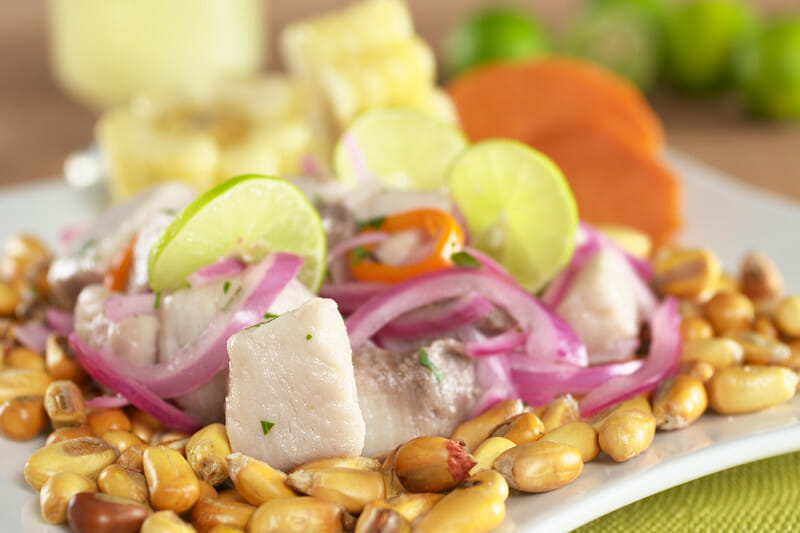 -Mahi Mahi
A tropical, warm water fish, Mahi (or Mahi Mahi) is referred to as "dolphin fish" (not to be confused with "flipper"). They get their name from swimming with the mammal dolphin. A full flavored fish with meat that is firm and quite versatile in cooking. Great for grilling, deep frying, stir frying and recently a popular ingredient in tacos. Darker in appearance, the Mahi meat has become increasingly popular for chefs looking for a more exotic variety for their menu.
.
#FrugeSeafood
________________________________________________________________________________________________
[button link="https://www.facebook.com/FrugeSeafood" newwindow="yes"] Like us on facebook[/button]
________________________________________________________________________________________________
Notes from our buyer
___
This is a great "something different" fish that seems to be high on everyone's wish list lately.  This product has a lead time on ordering, so make sure your Fruge Rep is tuned in to your menu changes
___ 
This delicious salt water fish is a great something different to serve this week.  There are limited quantities available, so order early.
___
Cod, Sole, and Haddock
We bring these delicate fish direct to our customers from Boston and only order what you need in order to provide you with a beautiful, fresh product every time. Get your pre-orders in early.
___
We have Coho and King Salmon direct from Alaska.  Don't miss out.  Get with your Fruge rep to order your product today!
___
East Coast Oysters 
Standish shore and Duxbury Bay Standards are great options this week.  Massachusetts oysters are in full swing! Onset, Katama, Mayflower, Standish, Wellfleet, Thatch, Pleasant Bay…  Make sure you are signed up for our East Coast Oyster list for availability and prices.
___
Redfish & Striped Bass
This product is grown right here in Texas, which gives you the freshest fish possible.  We order this product straight from the farm, so keep us informed if your usages change, so we can be sure to keep you supplied with the freshest product. This Jumbo Redfish is very limited right now, but we have plenty of X-Jumbo to fill your redfish needs.
___
Chilean salmon prices are stable and this should continue a little longer.  Make sure to maximize your usage while the price is low.  We also stock North Sea and Canadian product in whole and fillet form.  Check with your sales rep for case discounts if you are a volume user.
___
Prices are up and product is still short.  The oysters that are available are small.  We are all waiting anxiously for the new season to open.
___
American Red Snapper prices are up.  This product is direct from the boat in Louisiana.  We also have 2-4 Lane Snapper.  Call your sales rep for all information.
____
The halibut landings have been sparse due to weather issues in Alaska.  We do have fresh product arriving tomorrow.  The season is expected to close mid-November or sooner if the quotas are met.  Make sure you are selling the fresh product while it is available.
___
Scallop prices are slightly up as is normal this time of year. We are exploring every option to get the best price and best quality product.  Please give us feedback on the new beautiful product we are buying straight from the boats.
___
Tuna prices are still up this week. We do have both #1 and #2+ grade product and are expecting more daily.  Expect prices to improve next week.
___
Grouper 
The grouper supply is tight and the prices are up.  Let your sales rep know if you are interested in this product.  The grouper supply will continue to be tight as the boats are fishing for octopus.
___
Black Drum 
We are expecting more drum tomorrow. This product sells fast! Don't miss out; get with your sales rep for an order
___
Fresh Crabmeat 
Domestic Crabmeat prices are up, but we do have a steady supply of MSC product. Call your sales rep today to place an order.  Venezuelan crabmeat is on still on conservation
___
Seabass
We have a variety of seabass options.  We continue to carry H&G 20-30 kg as well as a smaller 10-20 kg if that is more of what you're looking for. Prices are holding steady.
___
We offer a full range of sizes of live lobsters straight from Maine and Canada.  Order today and we will get them to you tomorrow.
___
Rainbow 'Green' and Ruby Trout 
We are starting to see some of the effects of summer months on the trout supply; similar to that of the catfish. Supply tightens during the summer months, especially with the larger fish.  The farm is expecting to see an improvement in supply levels by the end of this month.  The variety of the cuts and sizes of this fish never cease to me amaze me.  There are many options to meet your menu specifications.