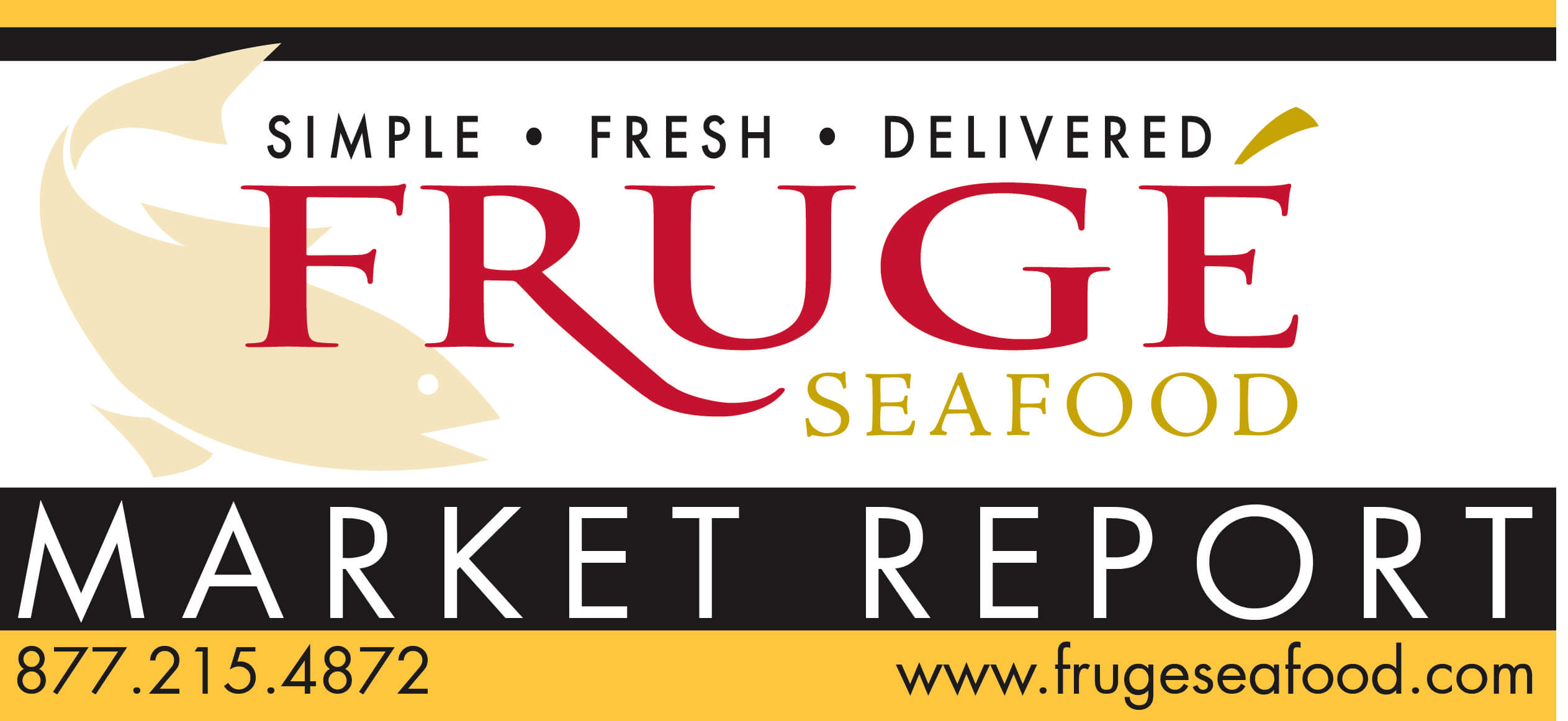 Copper River Coho Salmon
The mighty Copper River is one of the swiftest and most rugged rivers in Alaska. Copper River coho, also called silver salmon, is caught in late summer through early fall. It's a wonderful fish that is mild in flavor, which makes it perfect for grilling or baking. The Copper River coho has a lower oil content, which makes it milder and therefore enjoyed by everyone, even those who do not eat a lot of fish. They also store more heart-healthy Omega-3 fatty acids than any other species of salmon – a nutrient which has been linked to cardio vascular health, muscle development, eye care, and may even boost your metabolism. All in all, this a great fish for your menu.
____
Notes from our buyer
Gulf Oysters
Parts of the Louisiana gulf are opening slowly.  We are starting to get Goldband oysters on a regular basis.  Texas plans on opening this weekend, and we should see some more shell stock and gallons as early as next week
___
American Red Snapper
We will have some nice American reds all week.  Fishing is still tight, but the fish is nice and fresh!!!
___
Wild Coho Salmon  
We have received our first shipment of Copper River cohos this week.  Product is looking great.
___
Swordfish
Prices are right and production is rolling.  We will have a nice shot this weekend.
___
Grouper
Grouper is still tight.  Octopus season in Mexico is really hurting the availability.
_____
We will be receiving North Sea whole salmon – Norwegian, Scottish, and Faroe Island – for the weekend.

___
Striped Bass
Our farmed striped bass is from right here in Texas.  It is harvested, transported, prepared, and shipped under controlled temps.  This increases the quality and shelf life for you.
___
Halibut
We have some beautiful halibut in.  Keep it on the special board; it won't be around forever.
___
Redfish
Production has slowed down again.  Looking like only extra jumbo redfish for a while with tight supply.
___
Tuna
Tuna is still tight and expensive.
___
Mahi Mahi
We are seeing a little more mahi in the market.  I hope this marks the beginning of the new season.  Prices are not great but are much better than the past few months.
___
Fresh Crabmeat
Fresh domestic crab meat is tightening up a little.  As the summer ends, it gets more difficult to get what we want.
Steelhead
Steelhead will be in for the weekend.

___
Domestic Catfish
Prices are nice and production is good on 5-7 sizes and up.

___
Scallops
Pricing is steady and quality is great.

___
Scottish Salmon Fillets
Prices are steady, and the product is excellent.

Shark

We will be getting some nice mako shark straight from Hawaii for the weekend!

___
Mongchong, Opah, and Barracuda
Looking for something from Hawaii???  We have a great partner over there that supplies us with fantastic fish from the Hawaiian waters.

___
Seabass
We offer 20-30 kg seabass as well as pre-cut fillets.  Get with your sales rep for details.

___
East Coast Oysters
Frugé has a wide variety of East Coast oysters available.  We send out an availability list each week of what we have to offer.  If you are not yet receiving this list, please get with your sales rep and they will gladly add you to the email list.

___
Cod, Sole, and Haddock
These East Coast treats are a great change to your feature board!  With the movement of business travelers and transplants from all over, you don't want to miss out on some great valued fish to add to your menu or feature board.  We only bring in what you want, so get your pre-orders in now.

___
Live Lobsters
We offer a full range of sizes of live lobsters straight from Maine and Canada.  Order today, and we will get them to you tomorrow.

___
Rainbow 'Green', Golden, and Ruby trout
Green trout is what the guys on the farm call the regular rainbow trout.  Since they have ruby and golden as well, it is just a term they use to distinguish between the three.  Our 'green' trout is what every sales person calls rainbow trout.  Red and golden continue to be very tight.  The end is not in sight yet.