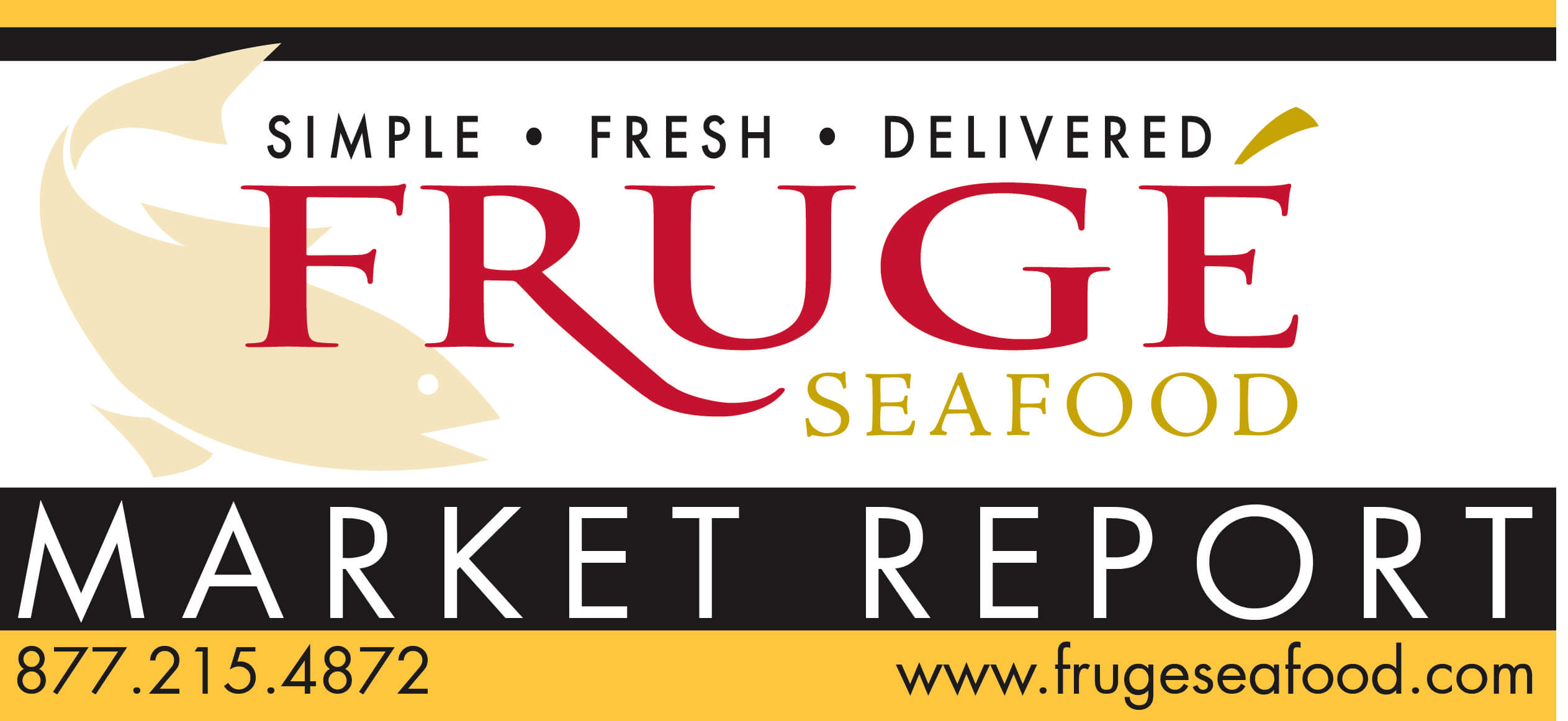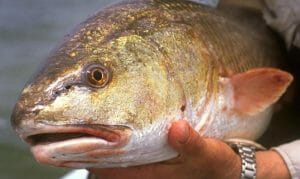 –Redfish or Red Drum is a delicious fish that we get farm raised where they use no hormones, no antibiotics and no mercury. They are bred and hatched on a family owned and operated inland farms located between Port O'Connor and Palacios, Texas. Fingerlings mature in earthen ponds filled with saltwater sourced from the Matagorda Bay system and saline aquifers. Water quality is monitored around the clock to maintain the healthy growing environment that produces a premium fish.
The most distinguishing mark on the red drum is one large black spot on the upper part of the tail base. Having multiple spots is not uncommon for this fish but having no spots is extremely rare. The color of red drum ranges from a deep blackish, coppery color to nearly silver. The most common color is reddish-bronze.
The meat is light and white with a mild taste, but not bland. It has a robust texture that adapts well to many cooking methods. Grill, steam, bake, pan sear or stir fry…it's delightfully versatile. A 6 oz. serving contains 220 calories and no trans fat with 35 grams of protein and many beneficial nutrients including Omega 3 and 6 fatty acids, calcium, and iron.
#FrugeSeafood
________________________________________________________________________________________________
[button link="https://www.facebook.com/FrugeSeafood" newwindow="yes"] Like us on facebook[/button]
________________________________________________________________________________________________
Notes from our buyer_
____
___
___
___
___
___
____
___
___
___
___