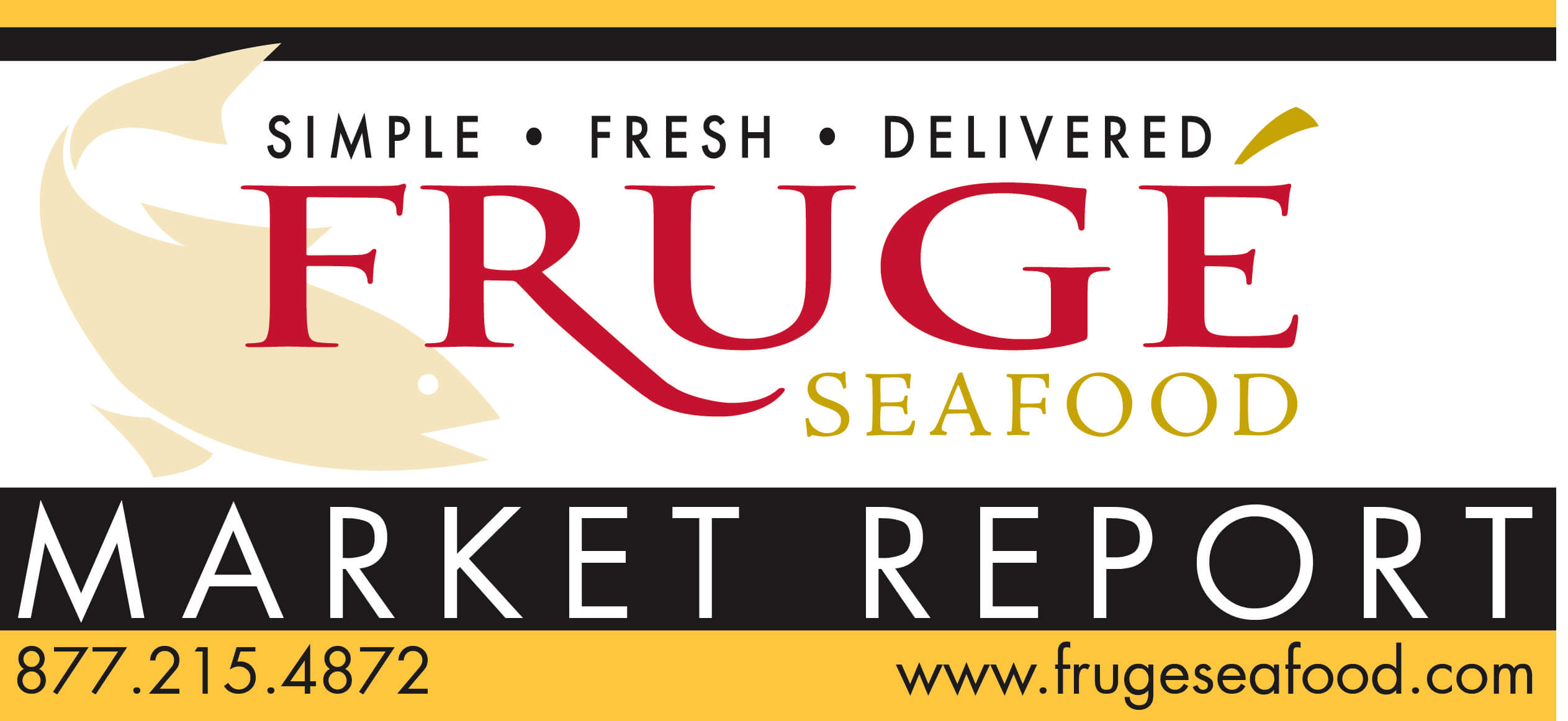 Skye Ocean Trout…
If you are looking for a rich and buttery fish, Skye Trout is a phenominal resource. With sustainability at the forefront, the quality is that of wild species. Ocean Trout has a subtle mild flavor which makes it an incredible blank canvas for culinary creation. Loved by chefs for not only its superior flavor & texture when cooked, but also its versatility for different dishes, such as sashimi/crudo raw applications and cold & hot smoked.
Antibiotic Free, Skye Ocean Trout begins its life cycle on land in "zero waste" closed containment recirculating tanks. Local fresh water is sourced and naturally "ozone" sanitized prior to use to ensure upmost quality to ensure top quality & health of the fish. Once the fresh water Trout reach maturity, they are then introduced into the pristine salt water of the Isle of Skye in Scotland, thus making them a true ocean tTrout.
________________________________________________________________________________________________
[button link="https://www.facebook.com/FrugeSeafood" newwindow="yes"] Like us on facebook[/button]
________________________________________________________________________________________________
Notes from our buyer
The Alaskan and Canadian halibut availability is looking good.  We have fish arriving this week. Call your sales rep for pricing and availability.
Mahi availability is still improving with prices still high. Call your sales rep for pricing and availability. Frozen fillets are a great option right now.
Catch volumes are looking good this week. Fish ranging in size from 1-2, 2-4, and 4-8 are available. Call your sales rep for pricing and availability.
Fresh Domestic Crab availability is looking good. Non-Domestic crab availability is very limited.  Venezuela Crab will be going under conservation in mid-August for 2 months.  Fresh Mexican Crab is available. Call your sales rep today for more information.
Availability on littleneck clams and Mussels is looking great this week! Call your sales rep for pricing and availability.
Availability is limited.  Many of the boats in Iceland have met their quota.  We expect fresh cod to be limited for the next few weeks.  Call your sales rep for pricing and availability.
Arctic Char is a unique strain of saltwater char sustainably farm-raised in Iceland. Often compared to salmon and trout, Arctic Char has a distinct, sweet buttery flavor and firm pink flesh that sets it apart from other fish on the market. We get this in twice a week; ask your sales rep for more info.
_
We have a great selection of oysters this week. Make sure you are on our East Coast oyster list that we send out every week. We have access to several varieties each week. Sassy Malpeques are a great oyster from PEI. They are farmed by hand to ensure consistent meat yield and have a distinct sweet brine balanced against a salty snap. Call you sales rep to pre-order today!
The Louisiana Gulf is still experiencing issues with lack of oysters due to fresh water runoff.  Gold Band oysters are available but very limited. Pink Bands are another option for a post-harvest treated oyster. Fresh shucked oyster gallons will be limited, as the yield of the meat is not good right now.  Frozen Pillow packs are a good option.
_
The farm producing the Extra Jumbo Redfish (3lb and up) have been coming up short.  The fish are coming in around 3 to 3.5 lbs.  We are seeing some shortages on the larger sizes. The smaller size is due to warm weather, and fish not eating as much due to the summer heat. Jumbo Redfish (2.5-3 lb.) availability is available right now, and is an option. Striped Bass availability is somewhat limited due to sizing as well. Please call your sales rep for pricing and availability.
Farmed Salmon
Canadian & Chile Salmon prices are increasing slightly. North Sea Salmon prices are holding steady.
_
Wild Salmon
We have Coho salmon from Copper River arriving twice a week. Call your sales rep for more info on pricing and availability.
_
This salmon is naturally raised; Antibiotic Free, Chemical Free, Preservative Free, and Hormone Free. The feed is comprised of all natural and sustainable resources. And unlike other farm raised salmon Wild Isle Salmon is raised in the open ocean of the Shetland Islands, and not in a Loch or Bay like other farms raised salmons.
_
U10 Dry Scallop prices have gone up a little this week. We expect decent supplies for the coming weeks.
Tuna pricing is holding steady, and with decent availability this week. We are looking to have a good amount of 2+ and #1 fish for the weekend.
Catch out of Hackberry, LA is looking good  We have new shipments arriving this week.  Keep in touch with your sales rep for the latest on pricing and availability.
We currently carry H&G 10-20 KG & 20-30 KG Chilean Seabass. Seabass prices are holding steady.
Swordfish availability is looking good this week, with great prices. We have new shipments arriving all throughout the week. Call your sales rep for pricing an availability.
Rainbow 'Green' and Ruby Trout
Rainbow trout availability from the farms has improved.  The Ruby Trout Farm is back up and running.  Availability is looking good on the 6-8 size fillets.  The larger 8-10 oz natural fillets are very limited right now.  They fish are not getting large enough to produce that large of a fillet. Call your sales rep for pricing and availability.
_
Skye Ocean Trout
The All Natural Ocean Trout (Steelhead) is an amazing sashimi quality ocean trout with a higher fat content then salmon and a great flavor that lends itself to any type of cooking or smoking.