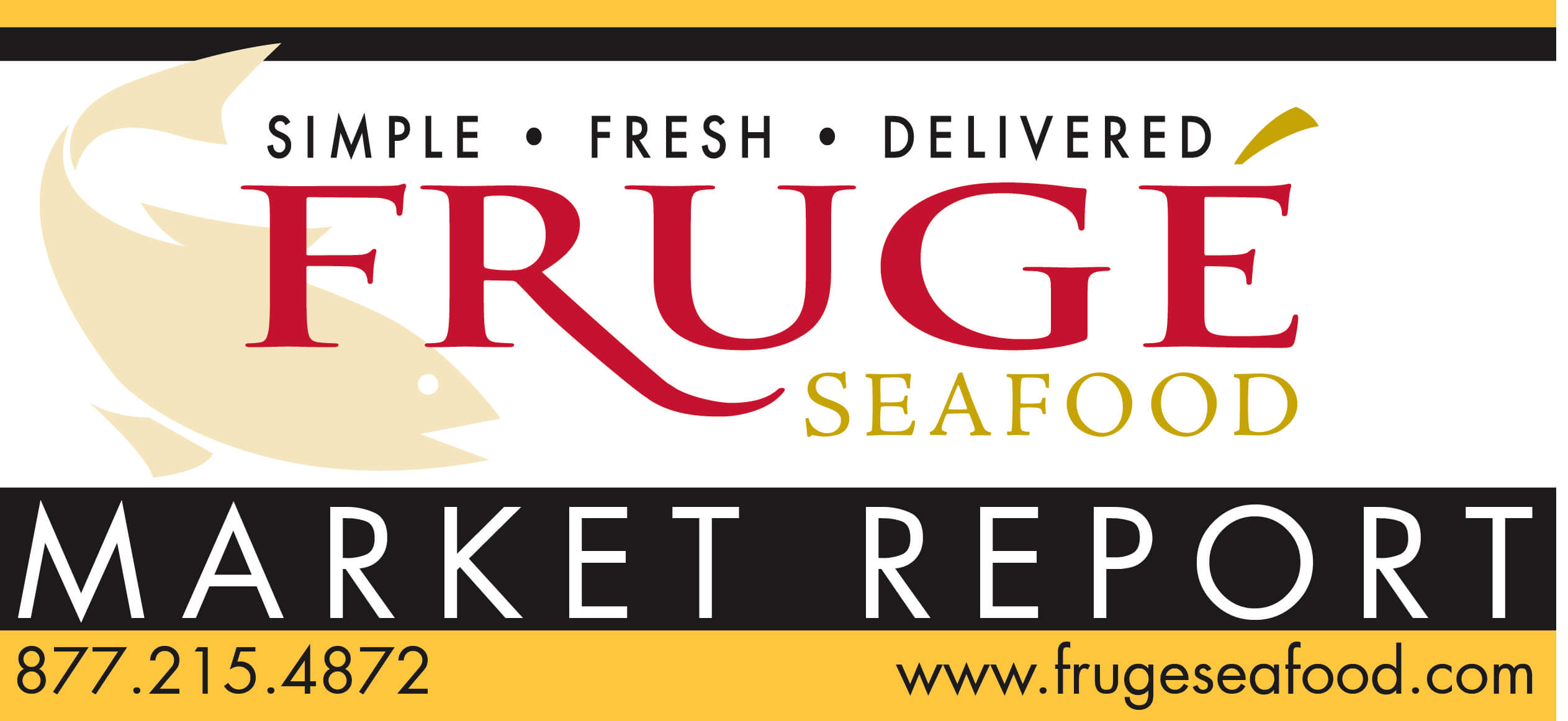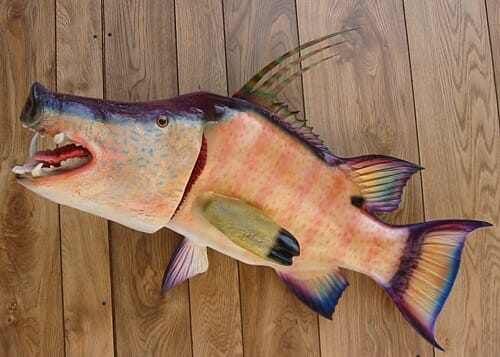 Photo supplied by Rick Hardy, Unique Species, Inc.
Hog Snapper
Looking like something from a Disney movie, the head of a male hog snapper or hog fish resembles a pig's snout. Found in the Gulf of Mexico, the hog fish has a very white filet with firm flesh and texture. It is the sweetest and mildest fish in those waters. It's harvested by spear fisherman only, and is in great demand. This is definitely a delicious conversation piece.
____
Notes from our buyer
Tuna
Tuna continues to be very tight and expensive.  One of the reasons is the early warm temperatures.  Tuna move where their 'feed' moves.  Since fishermen are creatures of habit, they usually fish their usual spots, but the fish are not there.  Another reason is that the 'net boats,' the boats that catch fish for canning, catch over 75% on the world's tuna supply.  They catch any size fish as well.  So the young fish that have not had time to mature and reproduce are being caught and processed.  In Costa Rica, the area where the fish are eating, they are catching swordfish.  The tunas are not eating right now.  We are all hoping that this will change over the next moon cycle.  The hurricanes in the Gulf have caused us to miss one moon cycle, possibly two.  We are hoping things get back closer to normal when the waters begin to get colder.
Gulf Oysters
We should see a steady supply of Gulf oysters for a while.  The Texas season opens November 1st, so we should see some nice product and some price relief on sacks moving forward.
___
Salmon fillets 
We offer Bay of Fundy, North Sea, and Chilean salmon fillets.  All are beautiful, so take your pick.
___
American Red Snapper
We have some nice Gulf American reds in this week.
___
East Coast Oysters
We are getting in some great new oysters such as Lucky Lime oysters and Plymouth Rock oysters.  Please get with your sales person for details and pre-orders.
___
Swordfish
Prices are right and production is rolling.  We will have a nice shot this weekend.
___
Grouper
Grouper is available and great for features.
_____
____