Posted on by WRBE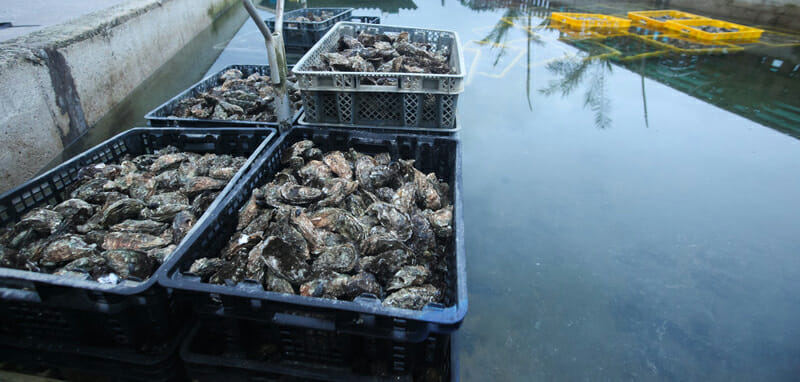 The Mississippi Sound near Round Island off Pascagoula may soon be home to a new oyster aquaculture off bottom farm, where oysters grow in baskets suspended in the water.
The Commission on Marine Resources voted Tuesday to move forward with the project, but a lot has to be done first, according to DMR Oyster Extension Agent Jason Rider.
"We work closely with the Corp of Engineers, NOAA and also the Department of Marine Resources to get the permit approved. It's a 200- acre proposed site in Jackson County," Rider said.
Locating the farm there is part of a bigger plan for Joe Jewell, the Director of Marine Fisheries.
"Moving to the east is an area that we don't have a lot of commercial harvest in that area, so that's important," Jewel said.
With this move, the Mississippi oyster industry will no longer have to play catch up. Steve Bosarge sits on the commission.
"It's a plus for the state. It's an industry that has already happened in a lot of other states. And we're looking forward to getting a grip here and getting hold and see what we can do with it," Bosarge explained.