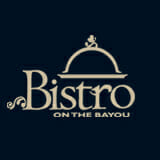 I am pleased on behalf of Parc England Hotel and Bistro on the Bayou to write this letter thanking you for the outstanding seafood products and service you have provided to our establishment.  We are a fine dining restaurant and our guests tell us and the restaurant critics and travel writers confirm, that we truly are "As good as the best in New Orleans."
I assure our guests that our success starts with the quality of the product we serve.  The Seafood which you provide plays a large part in our maintaining the wonderful reputation we have enjoyed.
The fish, scallops, and oysters are terrific.  However, in addition to the great product, you have provided excellent service whenever we experience a problem, and in our business problems are unavoidable.  You are quick to respond in a polite and efficient manner.
I am please to write this letter thanking you for the contribution you make to the success of our restaurant.
Fred Rosenfield