Beef
Beef, NY Strip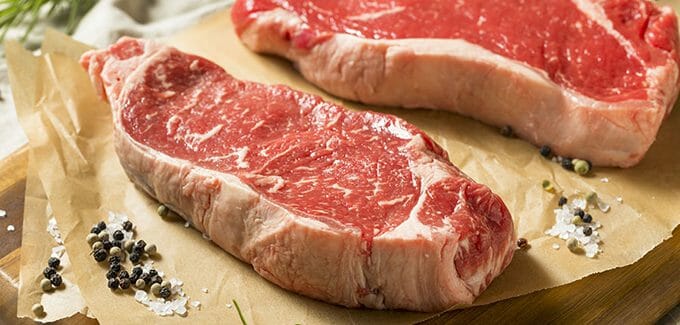 At Fruge's, we have always provided a unique variety of seafood protein options and now we have expanded into the beef proteins delivering exceptional taste and tenderness.
Our New York Strip is a premier steak cut from the beef short loin. The rich marbling inherent in this steak creates the robust flavor and a delicious eating experience. A good New York strip should have plenty of marbling. The marbling melts into the meat to infuse it with the boldest flavors among any popular steak.
Calories 1448

Total Fat 37g
Saturated Fat 15g

Cholesterol 138mg
Sodium 126mg

Carbohydrates 0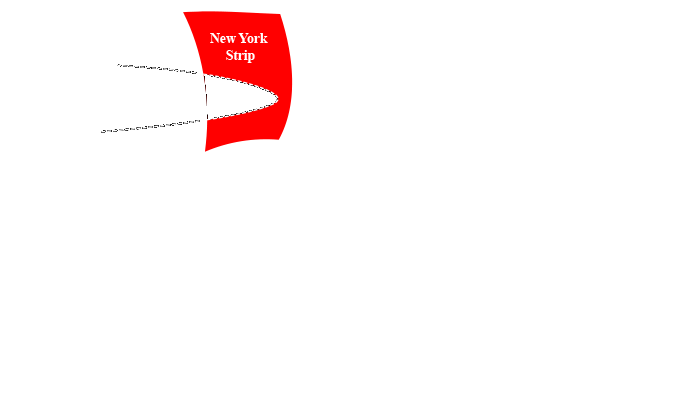 Source
Our prime, choice and upper one third NY Strips are sourced through National Beef. We also source a local Texas raised Wagyu. All delivering exceptional taste and tenderness.
Flavor & Texture
It has intense flavor, with bold, beefy notes.
Texture
It has a great bite and solid chew.
Preparation
A favorite of grillers, perfect for a great sear without overcooking. Also popular to pan-roast or reverse-sear.