Testimonials
What the people say about us

I wanted to take the opportunity to express my gratitude and satisfaction with the quality of service and products from Frugé SeaFood since July and they have nothing short of the best. Dennis Bryant is an unbelievable representative of the company and makes sure I always get what I need. Their commitment to quality and making sure their product is fresh is outstanding. To prove this before we even started buying product from them they had a class where they brought out the actual companies and their owners that produce the wonderful seafood that they carry. They wanted their customers to really see where their product was coming from. This was amazing and a great source of knowledge. So in closing I just want to say thank you for doing such a great job and producing such great products.
Morgan Oliver
Executive Sous Chef
Omni Hotels and Resorts
Dallas Park West - 1590 LBJ Freeway
Dallas, TX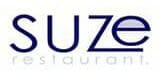 Frugè is my "Go-To-Seafood Company". At Suze we only offer the freshest fish available, and ordering from Frugé we know we are receiving the best and freshest product out there. The customer service is unlike any other, Alison and Carol along with the rest of the Frugé team is extraordinary. From daily phones calls checking if I need to order anything, or calling to check if the product I received is up to par, Frugé Seafood is trustworthy and reliable. Thank you Frugé for all your hard work ensuring my customers receive the BEST!
Ernie Mendoza
Chef d' Cusine
Suze Restaurant
4345 W Northwest Hwy
Dallas, TX 75220

In this holiday season, we are taking a brief moment to say Merry Christmas and to thank you for your service this year. i Fratelli began its relationship with Frugé this past year with great results. Our sales rep Dennis has been very personable, responsive and accommodating to our business. We are pleasantly surprised that Frugé is a company that still provides excellent fresh seafood at an affordable price. Thank you for your commitment to us and we look forward to a long lasting relationship.
David Lamberti

GM

Alfredo Ronco

Chef
i Fratelli Ristorante & Wine Bar
7701 N. MacArthur Blvd.
Irving, Texas 75063

This letter is an accommodation to Andy Garrett and the team at Frugé Seafood. Since I have been working with Andy I will no longer deal with any other Seafood Company in the Dallas area. He has exceptional customer service and is determined to make sure that my restaurant is happy. The quality of product that is provied by the team is untouchable, fresh, accurate, and last but not least, in stock. The drivers are always friendly and professional. I look forward to working with Frugé for years to come.
Zac Horton
Executive Sous Chef
The Grill on the Alley
13270 Dallas Parkway, Suite 1155
Dallas, TX 75240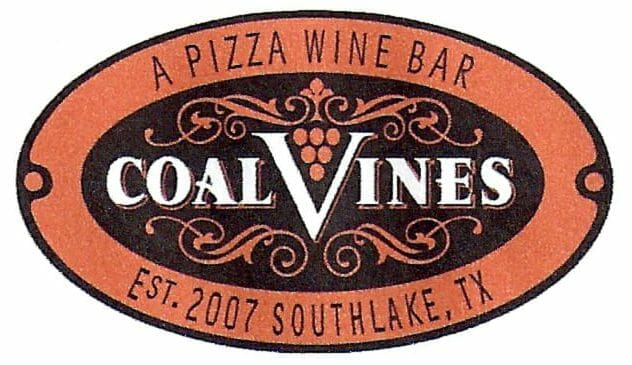 I would like to take this opportunity to tell you what a pleasure it has been working with you these last few months! Rest assured the prompt and courteous service you provide does not go un-noticed. When it comes to seafood, there are many choices in companies, I choose Frugé because of the great customer service its wonderful sales members provide, as yourself. From the moment we met, I knew you were the guy to do business with. If there is anything at all that I can do for you, please do not hesitate to ask. Sincerely and with thanks,
Benjamin E. Chambers
Partner/General Manager
Coal Vines Southlake
1251 E. Southlake Blvd., Suite #301
Southlake, TX 76092

At Via Reál, we work with only the freshest, highest quality products. That is why we have chosen to order our fresh fish, shrimp, and other seafood from Frugé. We can rely on Frugé to always provide us with a product that has been inspected for its superior color, tasteful aroma, and quality texture. Our Pecan Crusted Chilean Seabass is one of our most popular signature entrees, and because of Frugé, we are confident it will remain at the top of our guests' list of favorites. Thank you, Frugé Seafood, for ensuring that Via Reál can provide our guests with such consistently fine quality and service.
Jesus Olivares
Head Chef
Via Reál
4020 N. MacArthur Blvd., Ste. 100
Irving, TX 75038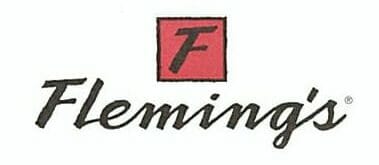 Most successful businesses, in my opinion, are created and sustained as a result of successful partnerships. As the Chef Partner of Flemings Prime Steakhouse in Austin TX, I fully understand and appreciate the contribution to the success of my business made by my partners. Frugé Seafood has been a reliable, trustworthy business partner for almost 6 years. I have received fresh, quality seafood and service since I began my partnership with Frugé in San Antonio in 2006. I have had the same driver, Pablo, since day one and would remain loyal to Frugé simply because of his unwavering positive attitude and personality, let alone the quality of their product. The freshness of seafood and specialty products provided by Frugé is unmatched here in Austin. I am able to rely on Frugé to help me on a daily basis to uphold the highest standards in quality and freshness of my seafood. Thanks for helping make my business a success.
Boyer Derise
Chef Partner
Flemings Prime Steakhouse
11600 Century Oaks Terrace # 140
Austin Tx, 78758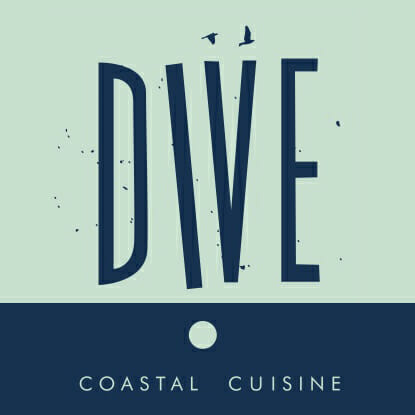 TESTIMONIALS FROM SOME OF OUR GUESTS:
"I've been looking for seafood of this quality in Dallas for a long time. I just want to say, "Thank you, thank you, thank you!"
(Katie/University Park)
"This place rocks! The food is amazingly fresh with a healthy flair–something missing in Dallas. And I am pretty picky about the quality of my food. I would eat here everyday if I could!"
(Leslie/Greenway)
Thanks to Frugé we are constantly receiving positive guest feedback such as Katie and Leslie's about the quality seafood we use at Dive. It is so nice to have a purveyor we can count on for fresh product and prompt delivery every time!
Franchesca Nor
Chef
Dive Coastal Cuisine
3404 Rankin Street
Dallas, TX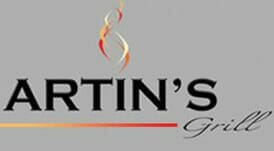 Andy Garrett with Frugé Seafood has gone beyond our expectations, and has provided us with superb service. We see him at our back door more than any other vendor. Any problems, they are fixed before we have a chance to worry about them, definitely the best vendor we have ever dealt with. Here at Artin's we are very proud to have a vendor like Fruge's who never cuts corners. Many thanks to Andy and Fruge's for the excellent service. Thank you, Andy.
Guadalupe Rodriguez
Chef
Artin's Grill
5840 Legacy Circle, Ste D100
Plano, TX 75024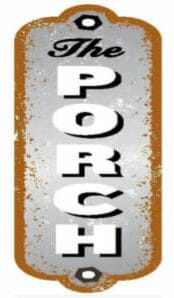 I am writing you on behalf of Frugé Seafood and their commitment to customer service and great products. We believe Frugé offers some of the best seafood selections in Texas. We have consistently been purchasing all of our Tuna from Frugé due to the high quality and competitive pricing they offer. We also look to Frugé first when deciding what our next fish feature will be as they have a great selection and always work with us to find the best possible product for our restaurant. Customer service at Frugé is another one of their best attributes. They are always friendly, prompt and accurate with our calls and orders. They go above and beyond to assure we have the product we need when we need it and to also help us come up with great ideas for new fish features. Sincerely,
Kenneth Hardiman
Executive Chef
The Porch Restaurant
2912 N Henderson Ave
Dallas, TX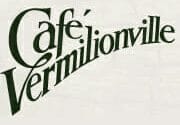 Dealing with Frugé Seafood is always rewarding, Carol and Richard are always willing to help me find the best products available. The variety of fresh seafood is great, and the quality is never less than top notch. As a company they stand by their product and the customer, to ensure guest satisfaction in our restaurant and in my home. The delivery staff is just as dedicated to customer satisfaction, and they are always on time and very friendly. It's a privilege to do business with such a dedicated company.
Michael C. Collins
Executive Chef
Café Vermilionville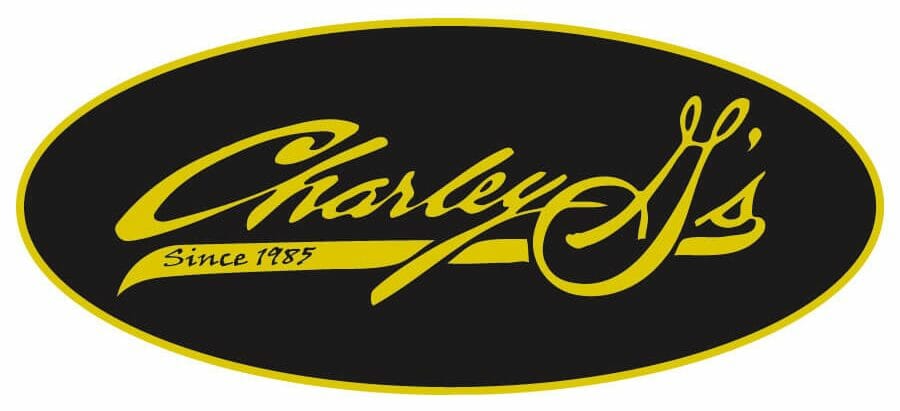 Frugé provides Charley G's with the freshest seafood at the best price. We know we can trust their team to deliver quality products on time, every time! I highly recommend using Frugé for all your fresh seafood needs!
Charley Goodson
Charley G's