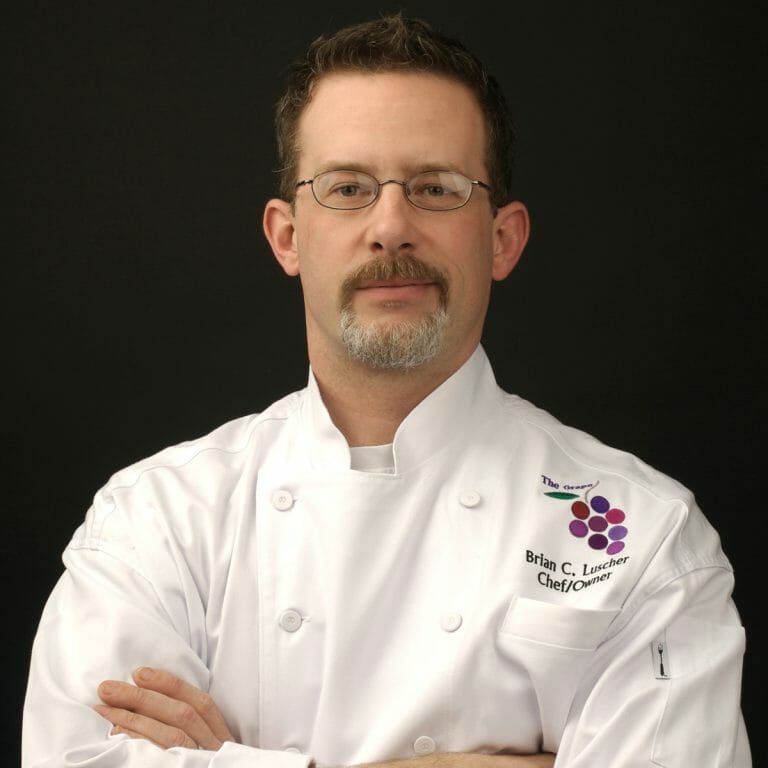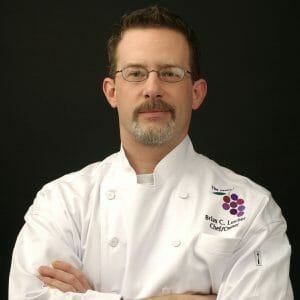 A graduate of the prestigious Culinary Institute of America in Hyde Park, New York, Chef Brian C. Luscher purchased the popular Greenville Avenue bistro The Grape in 2007 where he had previously served as executive chef from 2001-2004.  The restaurant, which also celebrated a 35-year anniversary in 2007, satisfied Luscher's life-long dream of becoming Chef/Owner of his own restaurant.  Courtney, Luscher's wife of 12 years operates the dining room as General Manager and Sommelier.
Recognized as one of the most celebrated neighborhood eateries in Dallas for nearly 40 years, dining at The Grape is like stepping into a small European village. The monthly changing blackboard menu offerings, which have proven to be one of the elements of success, feature signature bistro fare as well as eclectic and contemporary creations.
Historically The Grape was the first restaurant in Dallas to offer a blackboard menu as well as one of the first to offer wine by the glass.
[button link="https://www.frugeseafood.com/sauteed-texas-redfish-with-texas-heirloom-cherry-tomato-roasted-corn-avocado-crab/" color="red" newwindow="yes"] Chef Brian's recipe for Sautéed Texas Redfish with…[/button]
Chef Brian C. Luscher
The Grape Restaurant
2808 Greenville Ave.
Dallas, Texas 75206
http://thegraperestaurant.com