A Geraldine's Recipe supplied by Sous-Chef Raymond Gogue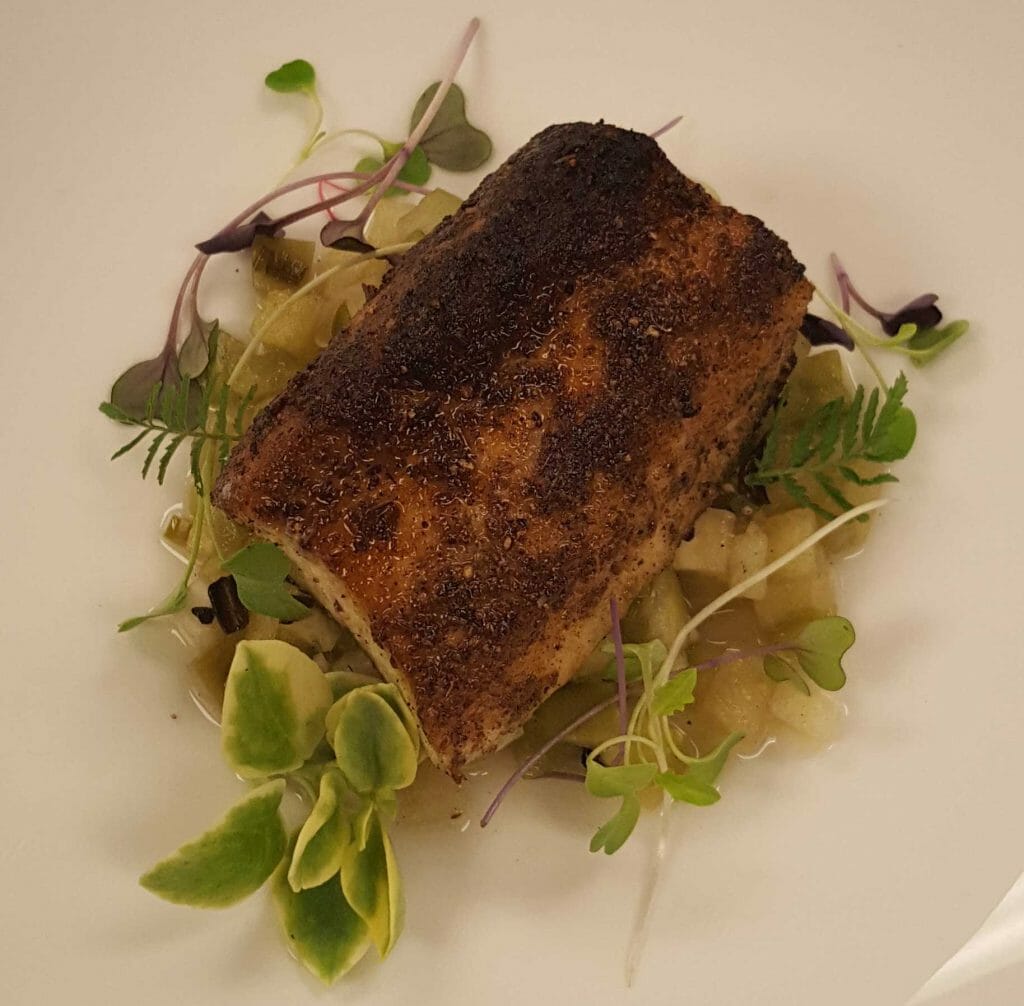 _
Blackening Spice Rub
1 cup Black Peppercorns
1 cup Dill Seed
1 cup Ground Celery Seed
1 cup Dried Thyme
1 cup Dried Oregano
1 cup Granulated Onion
1 cup Granulated Garlic
2.5 tbs. Allspice
5 tbs. Salt
2 tbs. Chipotle Powder
Grind everything into a powder and mix all together.
____
Tomatillo Relish
Yield: 4 quarts
20 ea. Tomatillo
1 bunch Pickled Ramps
1 bunch Green Onion
TT Salt
TT Ramp Pickle Liquid
TT Lemon Juice
Dice tomatillos, mince ramps, char green onions. Add salt, ramp pickle liquid, and lemon juice to taste.
____
Directions:
Use a 4oz fillet of Cobia blackened with the spice and set atop 2 table spoons of the tomatillo relish. Garnish with some seasonal micro greens.