Executive Chef, Mudhen Meat and Greens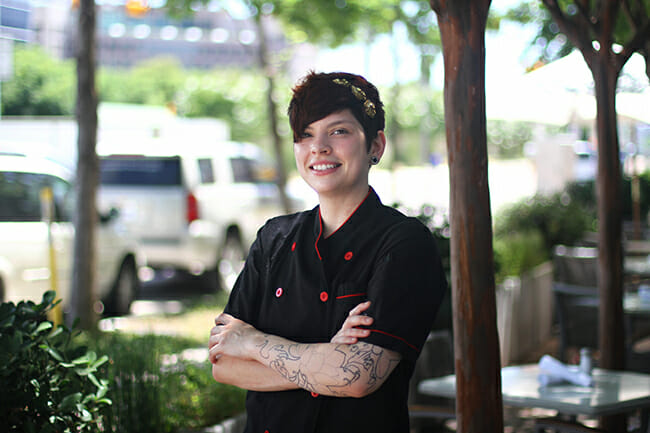 A graduate of Texas Culinary Academy, Chef Suki Otsuki serves as executive chef of Mudhen Meat and Greens, the newly opened restaurant at the Dallas Farmer's Market from Shannon Wynne and partners Keith Schlabs and Larry Richardson.  Chef Suki also holds a Certificate in Patisserie and Baking from Le Cordon Bleu.
At Mudhen, Chef Suki Otsuki uses fresh, seasonal produce and clean meats in tasty and creative combinations on an extensive menu that includes starters, salads, sandwiches, B.Y.O.B – Build Your Own Bowl and entree selections.
Suki most recently honed her skills as sous chef at the popular urban restaurant LARK on the Park alongside executive chefs Melody Bishop and Dennis Kelley. Previous experience includes Design District gastropub Meddlesome Moth and Live Nation – House of Blues.
Mudhen is located at the north corner of the Dallas Farmer's Market and will focus on resources readily available at the market, offering fresh, seasonal vegetable dishes as well as meats provided by farmers at the market.