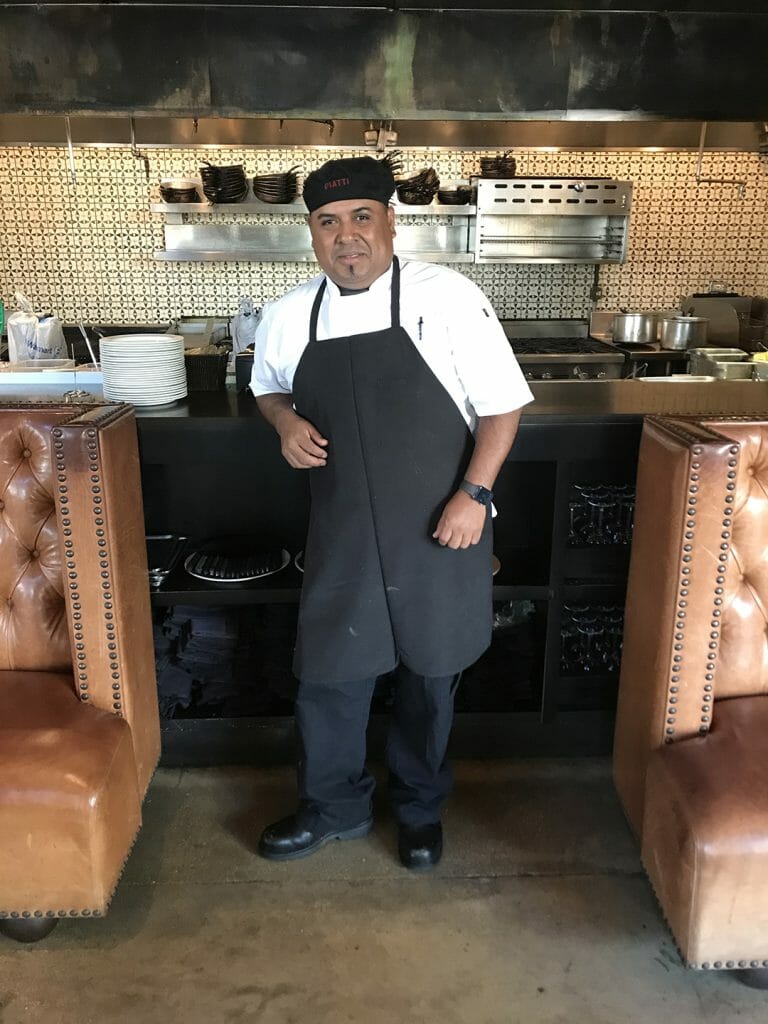 ____________
Chef Juan Elicia was born in Guanajuato Mexico. He has a wife and 4 sons, one of which is following in his footsteps. They work side by side, father and son at Piatti. Elicia has worked as a chef for Piatti for 20 years.
Piatti is nestled among a fabulous collection of unique boutiques and retail shops in the hip Alamo Quarry Market, a brief 10 minutes from downtown and the popular San Antonio River Walk. The uniqueness of this vibrant area also translates on our menu where you'll find market-inspired, rustic Italian cuisine coupled with incredibly friendly, inviting service in a warm and welcoming environment.
Piatti features Italian-inspired, seasonally-dictated cuisine with an emphasis on local farms and producers. Our philosophy is simple — rustic, flavorful cuisine combined with simple, unpretentious design, and an approachable and interesting wine list. Many of our wines are served via our barrel-to-table program and we offer a comrehensive list of craft beers and unique, artisan cocktails.
255 E. Basse Road, Suite 500
San Antonio, TX 78209
–