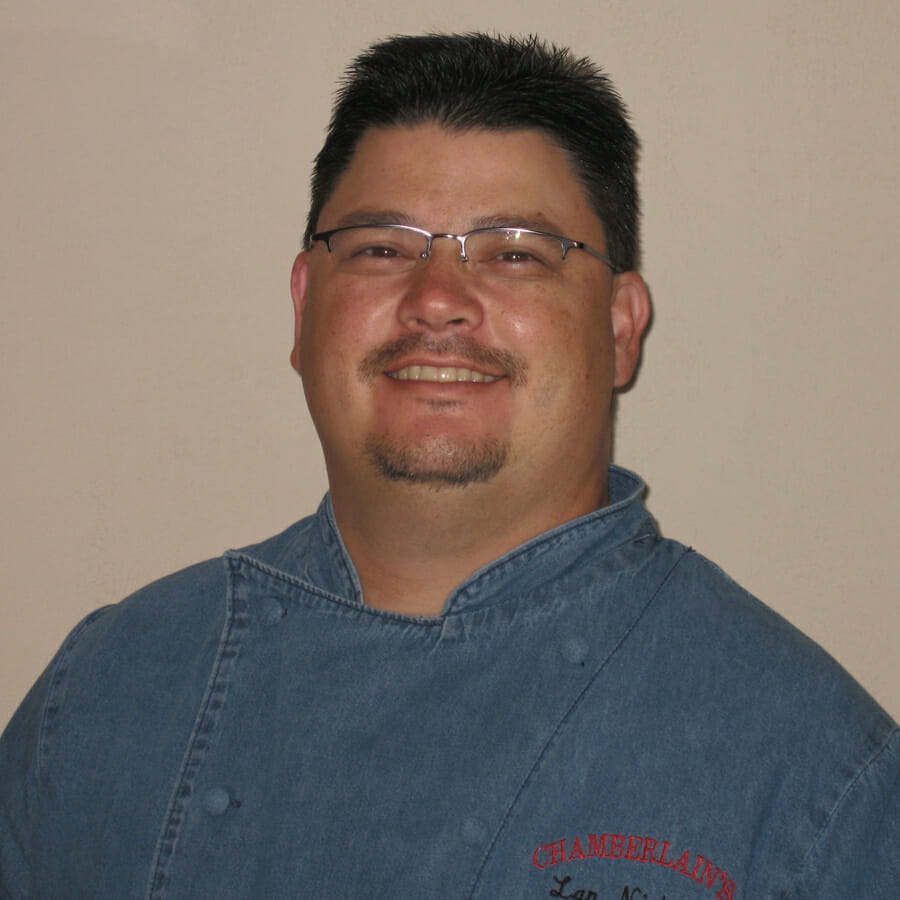 Chef Lan Nickens started his career 23 years ago at a steak house in the position of line cook.  With no classic training he has worked his way thru the ranks of the kitchen.    He traveled to Florida where he found that the kitchen and cooking is where his true passions were. With his dedication and hard work, along with the guidance of some really talented chefs, his career began to blossom.  He returned to Dallas and started to work for Club Corp., where a chef took a chance on him and promoted him from line cook to Sous Chef.  Even though the job was going to take him to Midland, Texas he jumped at the chance to prove that he had what it took to be successful.  He showed that he could shine in any situation.  Upon his return to Dallas he was hired as the Chef at Tramontana, a small bistro in Highland Park.  As regulars at the restaurant, Chef Richard Chamberlain and Jeff Barker, owners of Chamberlain's Steak & Chop House, were impressed.  An opening became available at Chamberlain's and he was their first choice.  Having started his career at a steak house, it seemed an obvious career path for him.
With Chef Richard Chamberlain as his mentor, Chef Lan Nickens has become one of the best chefs in the Dallas area.  Chamberlain's Steak & Chop House has been one of the highest rated restaurants in Dallas for the last 18 years.  Within the last few years, Chef Lan has won the KRLD Restaurant Week award for Best Beef Dish, Menu and Wine Pairing  and 1st Place in the Dallas Food and Wine Rising Star Chef Event.
With the support of his loving wife, Tammy and their four daughters Madison, Kaitlyn Sydney and Avery, Chef Lan can do anything he puts his mind to.  Just ask them.
Chamberlain's Steak & Chop House
Chef Lan Nickens
5330 Belt Line Road
Addison, TX 75254
972. 934.2467