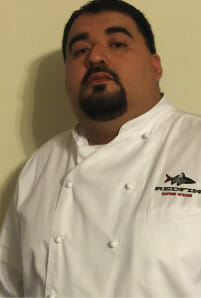 Chef Mario Rodriguez kicked off his renowned career as a 22 year-old Banquet Chef at the Renaissance Austin Hotel in 2002. Four years later he became the Executive Sous Chef at the same Renaissance in Austin, Texas.
In late 2010, Chef Mario opened Austin's best downtown hotel, the W Austin Hotel, as Executive Banquet Chef. He succeeded in overseeing all grand galas in the heart of the live music capital of the world. Chef put his prestigious stamp of excellence on lavish weddings and big Austin events, including Formula 1, SXSW, and Austin City Limits Festival.
At the end of May, 2015 Chef Mario proudly debuted Redfin Seafood Kitchen. Redfin is an innovative seafood kitchen and oyster bar. At Redfin, you will feel the authentic vibe of Austin's downtown flair coupled with upscale menu items that are presented in a fun and family friendly atmosphere…that is Redfin.
Chef Mario proudly presents original lunch and dinner "specials" that could potentially find their way to the permanent menu if they are received with rave reviews. In addition, Chef never forgets to feature uniquely-designed, signature desserts that will steal your heart every time.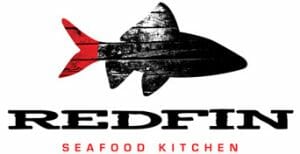 8300 NORTH FM 620
BLDG. L, STE. 800
AUSTIN, TX 78726
512-428-5885