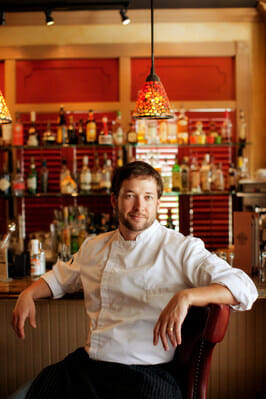 Executive Chef/Co-Owner, Beausoleil Restaurant & Bar
Nathan Gresham is widely considered a pioneer of the farm-to-table movement in Baton Rouge. He lives his motto/Twitter handle— #beyokalbuylocal—by sourcing seafood from several local vendors. He was trained by a French master butcher and can break down everything from fish, meat from Iverstine Family Farms and produce from Covey Rise Farms. When he isn't in his kitchen, you can spot him cycling on River Road or training for the Texas Ironman at the LSU Lakes. He was the Louisiana Chef to Watch in 2011 and has been featured in numerous national and regional publications. He sites three major professional accomplishments in his life…Opened Beausoleil at the age of 28; 2011 Louisiana Chef's to watch; and cooked at the James Beard House. He is involved in the Louisiana Restaurant Association, The Epicurean Society, and Baton Rouge Slow Foods.
Beausoleil is a neighborhood restaurant. In October 2010, four families came together to create Beausoleil Restaurant and Bar in the heart of Baton Rouge, and it is our pride and privilege to welcome you into our home. Our personal passion for great food and good times is on display in our restaurant every day, from the décor to the menu to the cocktails. We are committed to serving numerous local products and supporting our peers and partners in the Louisiana food and farming industry. We are grateful to our steadfast customers for your support and for the opportunity to serve this neighborhood and this city for many years to come!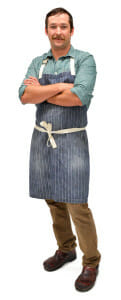 225.926.1172
7731 Jefferson Hwy
Baton Rouge, LA 70809