Chef Stan Rodrigues is responsible for the skillful cooking of Whiskey Cake's award-winning and seasonally-rotating farm to fork menu. Born in Long Island, New York and raised in Somerset, Kentucky, Stan's love of food and cooking started at an early age, as he became increasingly intrigued by the idea of professional cooking throughout his time in middle school and high school. He decided to pursue his passion of American cuisine and applied for the prestigious Culinary Institute of America (CIA).
After graduating from CIA in 2009 with a Bachelor's degree in Culinary Arts and Hospitality Management, Rodrigues moved to New York City to master his craft in some of the city's most esteemed kitchens.
Stan started his career as a Line Cook at Danny Meyer's contemporary Indian spot, Tabla, where he worked under Chef Floyed Cardoz. Here, he learned innovative cooking techniques and even helped to create and implement the first meat roasting station using only a tandoor oven. After that, Rodrigues moved on to Maialino, Meyer's Roman-style trattoria, where he managed the fresh pasta program, learning to create upwards 25 different pasta techniques.
In 2011, Rodrigues left the hustle and bustle of Manhattan and moved to Dallas, where he earned his first title of Executive Chef at Nick and Sam's Grill in Uptown. In this position, Stan made significant reductions to food costs while simultaneously increasing overall sales in a matter of 12 months. Stan also launched a fresh, housemade pasta program in the company's sister restaurant, Coal Vines in Dallas using the refined skills attained in New York. Most recently, Stan was the opening Executive Chef for the fast casual concept, Three Squares in Frisco, where he was responsible for all menu creation, staff training, daily operations and catering business implementation.
Since joining the Whiskey Cake team in early 2014, Stan has thoroughly enjoyed being in a kitchen that takes such great efforts to be locally sourced, innovative and seasonal. He is excited to continue using his experienced background to create eclectic, but approachable menu items for the restaurant.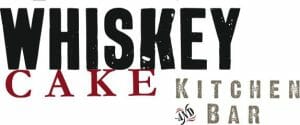 3601 Dallas Parkway, Plano, TX 75093
(972) 993-2253