The Frugé Seafood Company Presents School of Fish IV: Class of 2014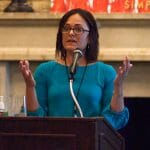 IRVING, TEXAS – Knowledge was the catch of the day at Fruge' Seafood Company's 4th Annual School of Fish, which connects seafood vendors to Fruge' Seafood Company customers in the North Texas region. The special event, held Oct. 15 at the Las Colinas Country Club, featured three vendors from across the country and reeled in the audience, serving up useful information on sustainability, quality control, sourcing and more.
Representatives from San Diego's PureFish; Seattle's E&E Foods, and Cape May, New Jersey's Lund's Fisheries spoke to a seafood-savvy crowd of chefs and fish experts from area restaurants like Rex's Seafood Market and Fish City Grill and culinary destinations Whole Foods and Central Market.
"It's always encouraging to see leaders in the restaurant community eager to learn what is going on in the seafood industry, as well as gain new information and ideas that come from this wonderful event," said Fruge' Seafood Company's Sales Manager Richard Hotard.
The audience received practical information that can be shared with their kitchen staff, creating a positive impact for diners. For example, the size of a seafood haul and its timing directly affect its freshness; a salmon gets its color from its diet, and the less a fish is handled before processing, the better.
PureFish's Director of Sales and Purchasing, Shahin Mobine says the company's Wild Isle Scottish Sea trout and organic salmon are sourced near the Shetland Islands in Scotland, where a "zero waste" closed environment, low stocking densities and a nutrient-rich seabed are integral to the company's sustainable aquaculture methods.
"Seafood is the last mass-consumed wild protein," he said. "Education is first and foremost, because there is a lot of misinformation out there. The biggest thing is to educate on sustainable production and relieve pressure on the fishing industries."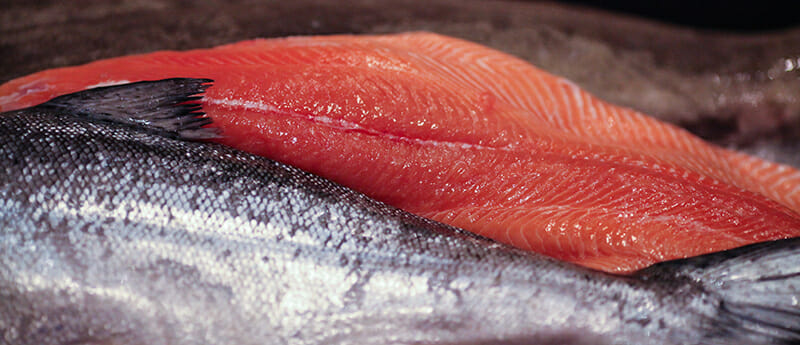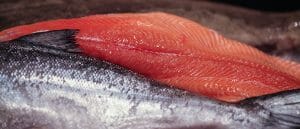 Sarah Daniels, Domestic Fresh Division Manager at E&E Foods says that education is important for professionals at all levels of the seafood supply chain.
"As a presenter at School of Fish, I'm grateful to be able to reach a little deeper to the end user. Anything we can do to demystify the process for them is helpful; it must be hard for a chef to know everything. As a producer, I don't often get a chance to talk to my customer's customers for a deep understanding of their questions and concerns."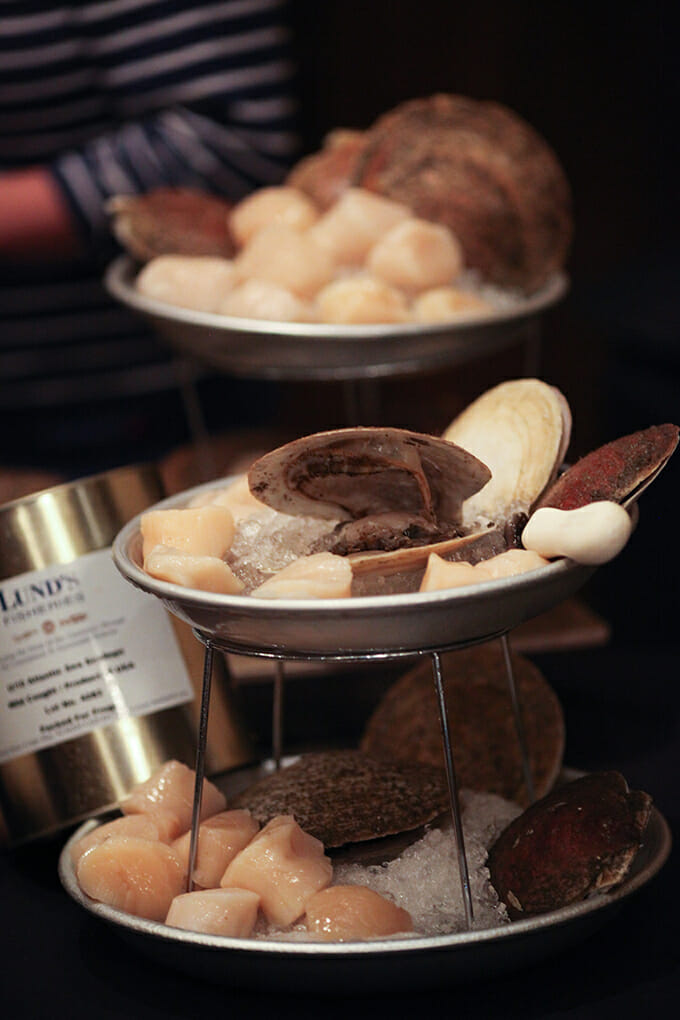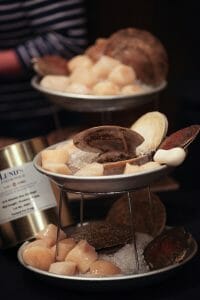 Lund's Fisheries produces a wide range of seafood, and exports its wild caught, sustainably harvested sea scallops through Fruge' Seafood Company. Lund's Fisheries' sustainability practices include nets designed to release small scallops back to the sea and minimize sea turtle interaction. A "designated fishery observer" makes unannounced inspection calls and reports back to the government. This creates a high level of accountability at every stage of the production process.
"Our fishermen harvest, catch and pack their own product, giving customers a close connection to the source," said Wayne Reichle, a manager at Lund's Fisheries.
Audience members appreciated the opportunity to directly connect with seafood producers and learn useful practices.
"At Whole Foods, we put sustainability at the forefront," said Jennifer Loffland, Seafood Team Leader at the grocer's Oklahoma City store. "It's nice to see that other companies take it seriously as well."
She also appreciates the vendors' shared appreciation of third-party audits. "Don't take our word for it," she said. "A third-party audit helps us answer guest's questions in a way that enhances our credibility and the product's credibility."
A pre-event wine reception featured a passed hors d'oeuvre of tuna with pico de gallo, and after the vendor presentations, guests were treated to a buffet dinner of salmon, scallops and a variety of side dishes.