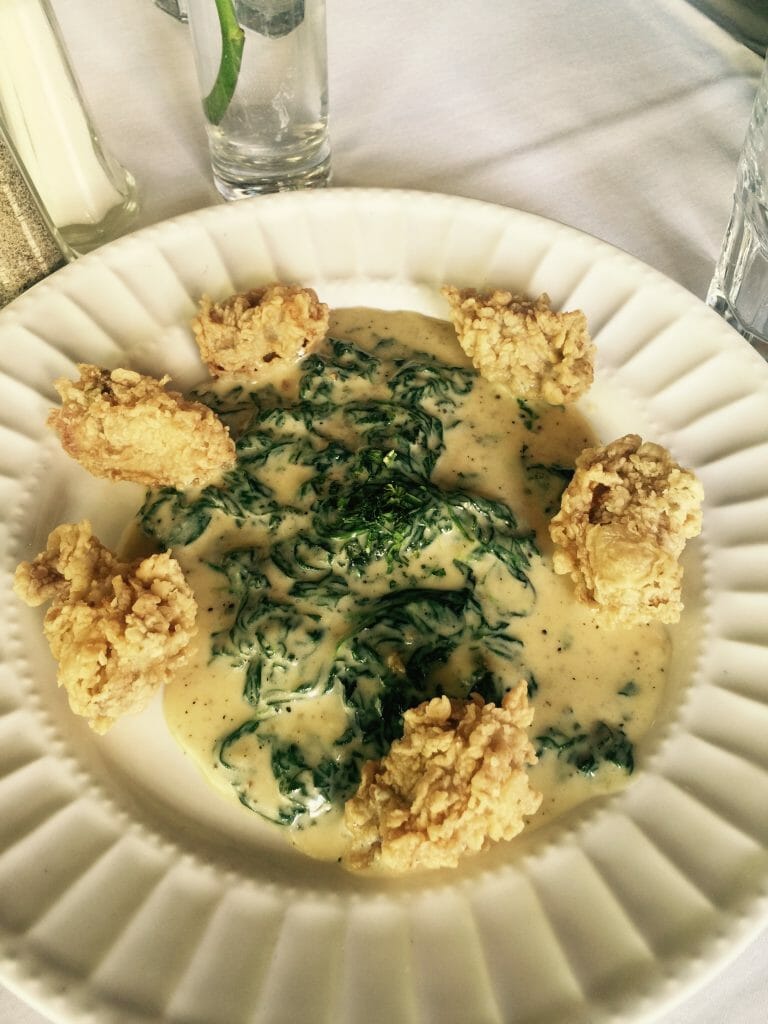 1 C fresh spinach
1 teaspoon Pernod
1/2 C heavy cream
1 tablespoon grated Parmesan Cheese
6 Fried Oyster
S & P to taste
Fried Oyster
Take 6 fresh gulf oysters and dredge in flour seasoned with salt and pepper and deep fry for three to four minutes. Set aside on paper towel to drain.
Pernod Cream Sauce
In a small skillet sauté spinach in Pernod. Reduce. Lower heat, add cream until slightly thickened. Add Parmesan and salt and pepper. Put on plate and top with fried oysters.