Recipe by
Dena Peterson
Serves 4 People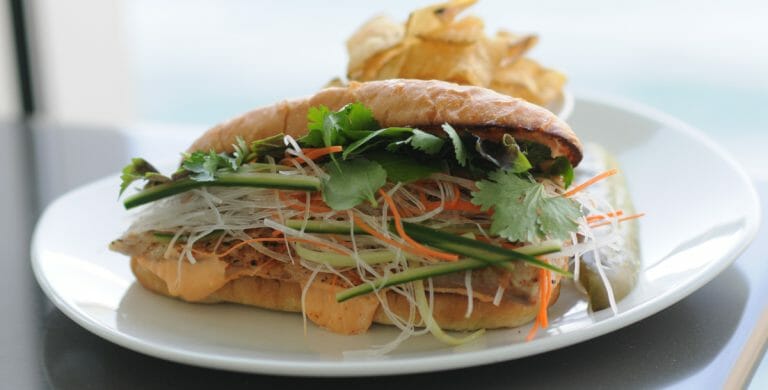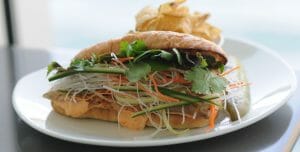 4 bolillo rolls, or 4 soft hoagie rolls, toasted
4-5 oz. Mahi Mahi fillets
1 cup daikon radish, finely julienned
1 cup carrot, finely julienned
1 English cucumber, seeds removed and finely julienned
1/2 bunch fresh cilantro
1/2 bunch fresh mint leaves
1 bunch watercress, long stems trimmed away
Salt & pepper
Cooking spray
4 tbsp mayonnaise
1 tbsp Sriracha (spicy Asian style garlic-chili sauce)
Directions
Preheat a charcoal or gas grill to medium high heat. Sprinkle the fish fillets with salt and pepper. Spray liberally on both sides with cooking spray. Grill the fish 2-3 minutes on each side, or until desired doneness is reached.
Meanwhile, in a small bowl, combine mayonnaise and sriracha.
Spread the spicy mayonnaise on each roll, then top with the grilled fish.
Layer the daikon, carrot, cucumbers, watercress and herbs over the fish.
Dena Peterson
Executive Chef, Bon Appetit
Modern Art Museum of Fort Worth
817-840-2176