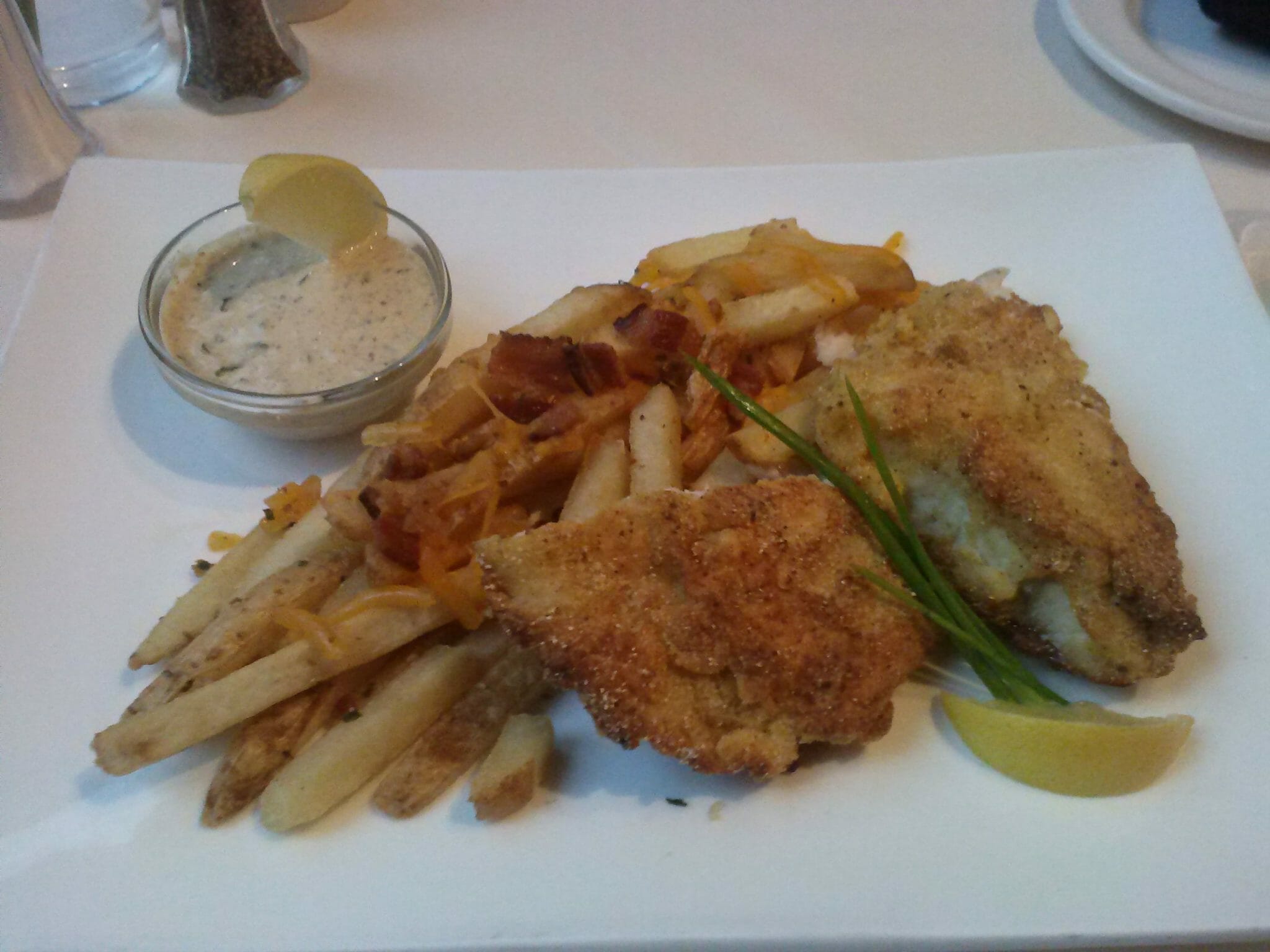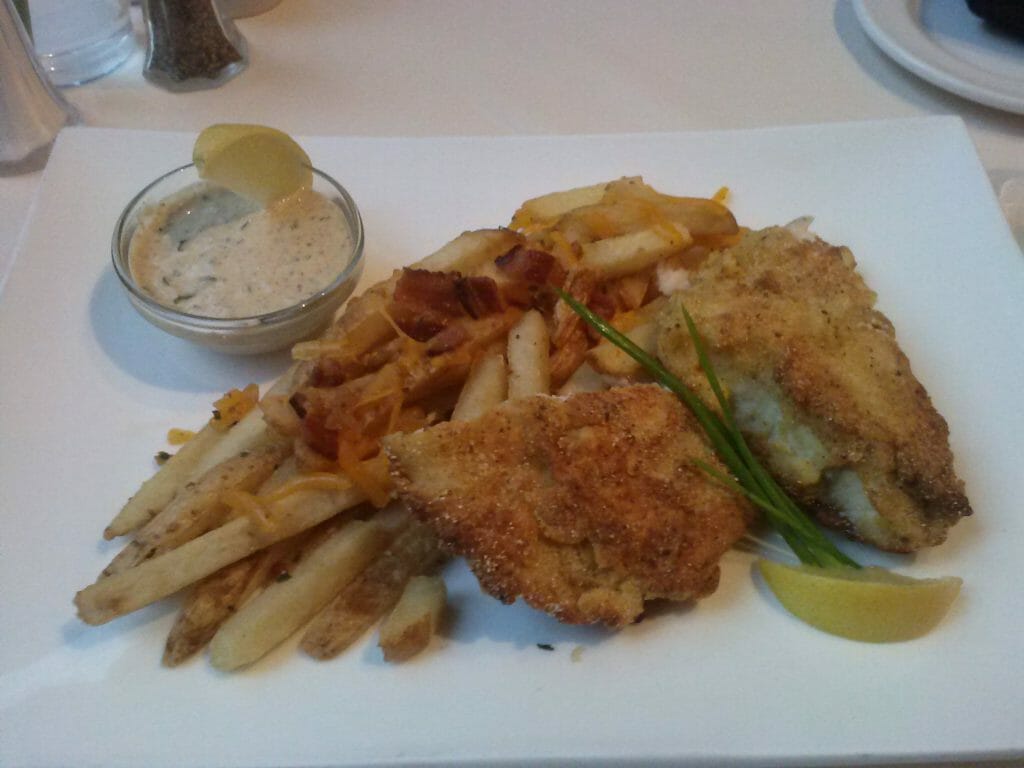 Qty  4 Servings
Fish
Ingredients:
4 Redfish Fillets 6 oz.
1 ½ cup All Purpose flour
½ cup Corn Meal
2 each Eggs
1 cup Buttermilk
4 dash Tabasco Sauce
1 tsp Sage- dried
1 tsp  mild chili powder
1 tsp Granulated Garlic
To taste Salt and Pepper
As Needed      Clarified Bacon Fat
Directions:
In one container season 1 cup of flour with half of garlic, salt and pepper.
In another container combine eggs, buttermilk and tobacco and blend.
In a third combine remaining flour, corn meal and remaining spices and season with salt and pepper.
Dredge Fillets in flour then Egg Wash then cornmeal flour being sure the coat evenly.
In Sauté pan or cast iron skillet heat bacon fat over medium heat with enough fat to cover the bottom of the pan.
Carefully place the breaded fillets in the pan and cook until golden then flip and cook until cooked through.
Chips
Ingredients:
12 oz  Shoestring French Fries
1 Clove  Chopped Garlic
2 oz. Bacon Fat
1 tbsp Chopped Chives
2 tbsp Bacon bits
3 oz Shredded Aged Sharp Cheddar
Directions:
Fry fries as you would regularly
In a large sauté pan (large enough to hold fries) heat bacon fat and sauté garlic.
When garlic is slightly browned add bacon bits and chive and remove from heat
When fries are fresh from the fryer  add to sauté pan and toss.
Top with aged cheddar when plating
Remoulade sauce
Ingredients:
¾ cup Mayonnaise
¼ cup Seeded Mustard
¼ cup Ketchup
¼ cup Ripe Olive
1 oz TX Whiskey
1 Tbsp Horseradish (prepared)
1 tsp Parsley Chopped
2 Dashes Tabasco sauce
Directions:
Combine all together then divide among 4 ramekins.