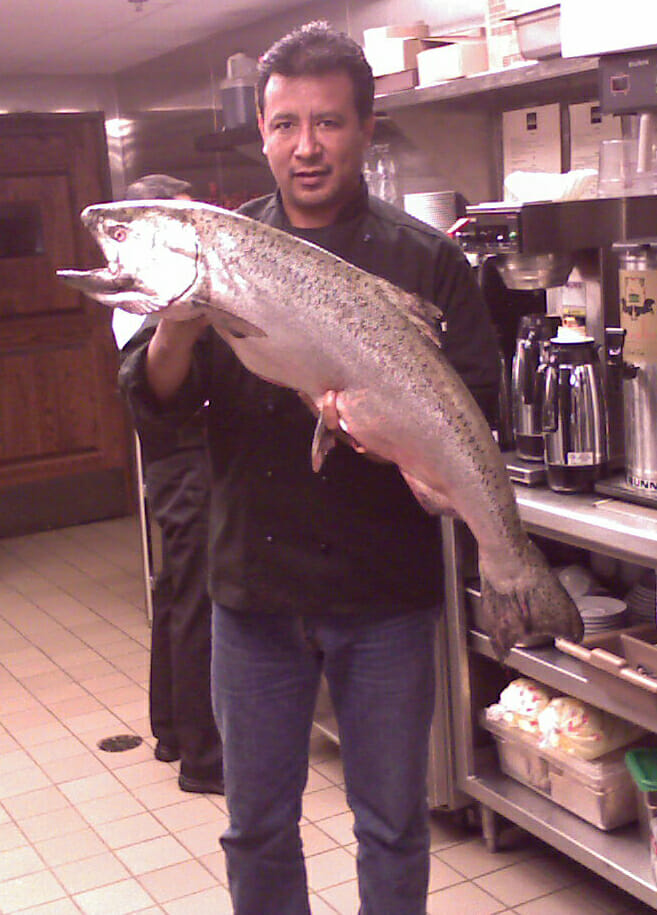 Alex Aguilar at The Winewood Grill
Executive Chef Alex Aguilar would be "lyin'" if he told you he never prepared lion chops!
But you won't find any exotic African game on the menu at Aguilar's current culinary home, the Winewood Grill in Grapevine, Texas.
What you will experience are succulent steaks and wonderful seafood, along with favorites like burgers and smoked Gouda mac and cheese served via brunch, lunch and dinner menus in the Frank Lloyd Wright-inspired setting.
Described as a classic blend of American cuisine and artisan creativity, the Winewood Grill is located in the Historic District, off South Main Street and Highway 114 in the Epicentre development.
Aguilar, a Saltillo Coahuila, Mexico native, offers a variety of dishes via the three menus, including pan-seared Snapper, Ahi Tuna, Scottish Salmon and crab cakes, as well as barbeque pork ribs, a classic ribeye or a New York strip.
Aguilar previously worked at a variety of restaurants, including The Salado Mansion, The Silver Fox and Park Cities Prime.
And how did the lion chops turn out?
"Not great," Aguilar admitted with a chuckle. "But I tried!"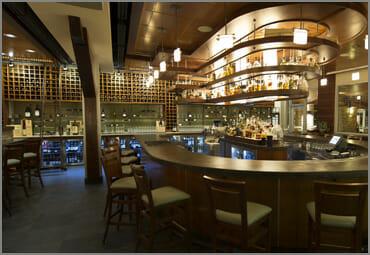 The Winewood Grill
817.421.0200