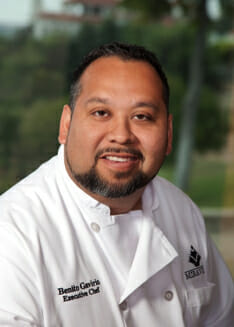 Chef Benito was born in the city of Acuna, Mexico, a small town outside of Del Rio, Texas and was a graduate of R.L. Paschal High School in Fort Worth. Chef Benito went on to pursue a career in Culinary Arts as he attended El Centro College in the heart of Dallas, Texas. With over 20 years of cooking and restaurant experience, Benito has become an extremely accomplished Chef and has had the opportunity to work in a variety of restaurant settings.
Chef Benito assisted with the opening of the Gaylord Texan, and then continued on his career path by being the Executive Chef at the DFW Marriott South. As the expansion of Central Market grew, Chef Benito was employed to assist with the Grand opening in Plano and Southlake, Texas. With regards to the flavor Chef Benito brought to Central Market, he began sharing his talent by offering cooking classes that met capacity.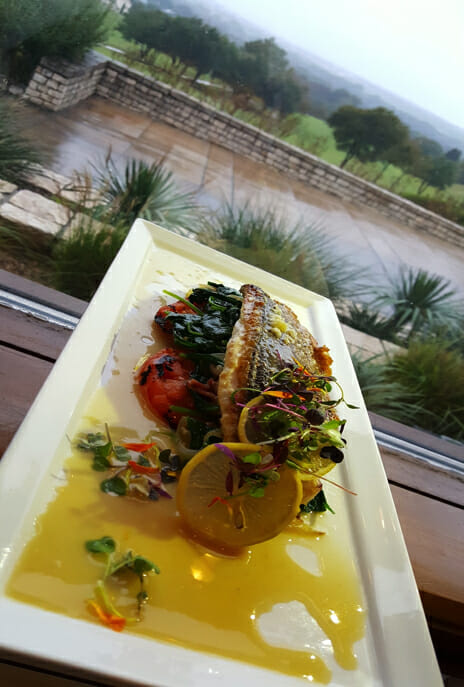 He then had the opportunity to be the Executive Chef at the St. Anthony River Walk Wyndham Hotel in San Antonio, Texas for several years but wanted to get back to the DFW area where his family is from. Chef Benito joined Brookhaven Country Club in Dallas where he has changed the way country club food has been perceived.
Chef Benito is very excited about serving our Members and Guests at Mira Vista Country Club as well as working back in his home town of Fort Worth.
Fruge Citrus Seared Stripped Bass
Tabasco Garlic Spinach
Grilled Heirloom Tomatoes
Lemon Vodka Butter Sauce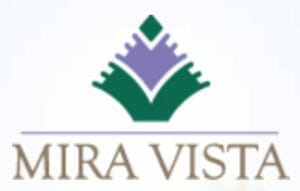 6600 Mira Vista Blvd., Fort Worth, TX 76132
Phone: 817.294.6600     Fax: 817.294.6622
miravistacountryclub.com