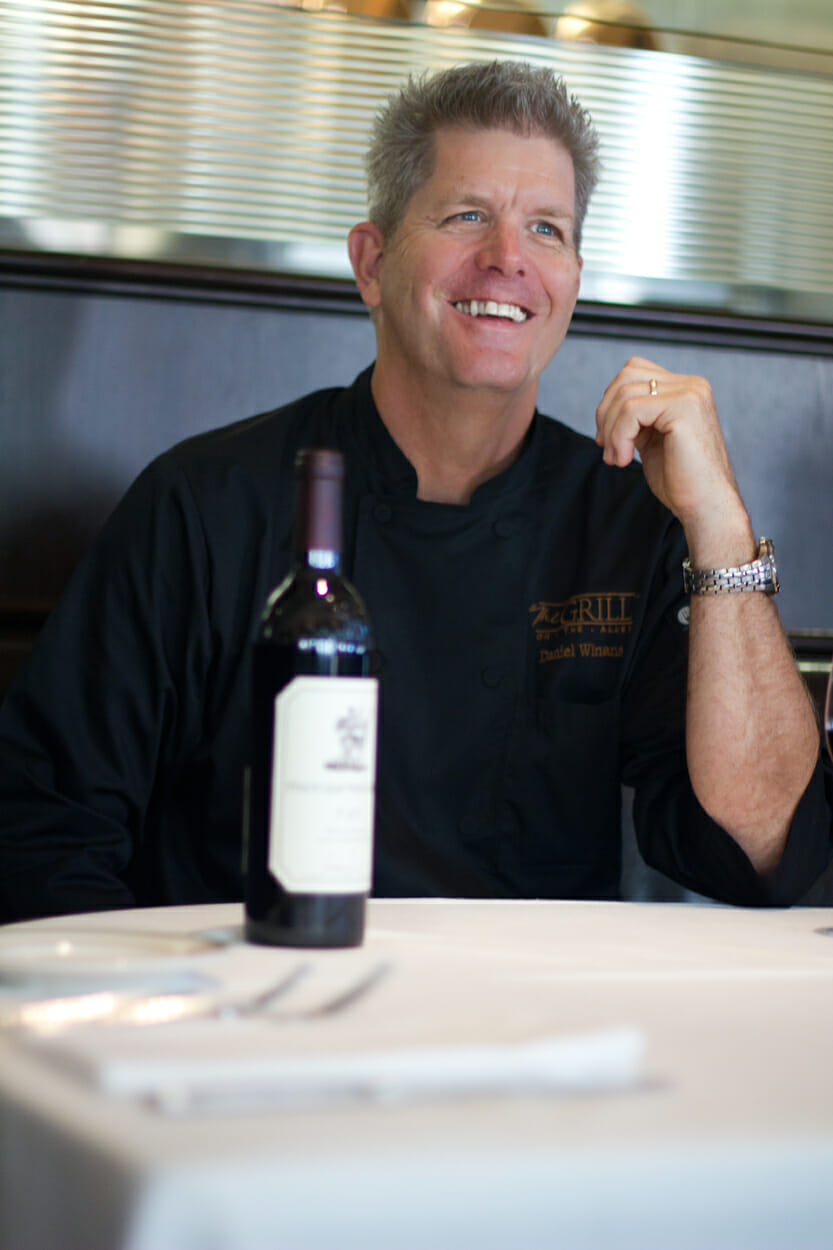 The Grill on the Alley Dallas Executive Chef and General Manager Daniel Winans
Chef Daniel Winans serves as the executive chef and general manager of The Grill on the Alley, Dallas. Consistent with the original location in Beverly Hills, The Grill on the Alley Dallas is a favorite destination among a discerning and loyal clientele, including many business and community leaders.
Chef Winans has been with The Grill on the Alley Dallas since the restaurant opened in 2006.  His responsibilities include developing new menu items, controlling food & labor costs as well as overseeing the restaurants training program for all new East Coast locations.
Prior to joining The Grill, he served as chef de cuisine at Patrizio in Dallas and helped develop its menus as well as managed the staff of 50. Previously, Chef Winans served on culinary teams at The Zodiac Room at Neiman Marcus and The Pyramid Room at The Fairmont.  Also a culinary entrepreneur, Chef Winans opened the first kosher French bakery in Dallas.
Winans lives in Dallas with his wife Andrea and their two daughters.
The Grill on the Alley in Dallas is located at Galleria Dallas, 13270 Dallas Parkway, Dallas, Texas 75240.  More information surrounding this location can be found at http://www.TheGrill.com, Facebook http://www.facebook.com/TheGrillontheAlley or Twitter @TheGrill.
See Chef Daniel's Scallops with Orange Fennel Beurre Blanc Sauce


Hidden on a quaint alley in downtown Beverly Hills, The Grill on the Alley was established in 1984 as a restaurant that specializes in traditional, all-American style fare. Patterned after the great grills of the past in New York, Chicago and San Francisco, The Grill on the Alley has become known for its excellence in service and fine dining. The popularity of the five-star restaurant has resulted in seven locations in four states, and has earned a place in the hearts of all who dine there. For more information, visit www.thegrill.com.