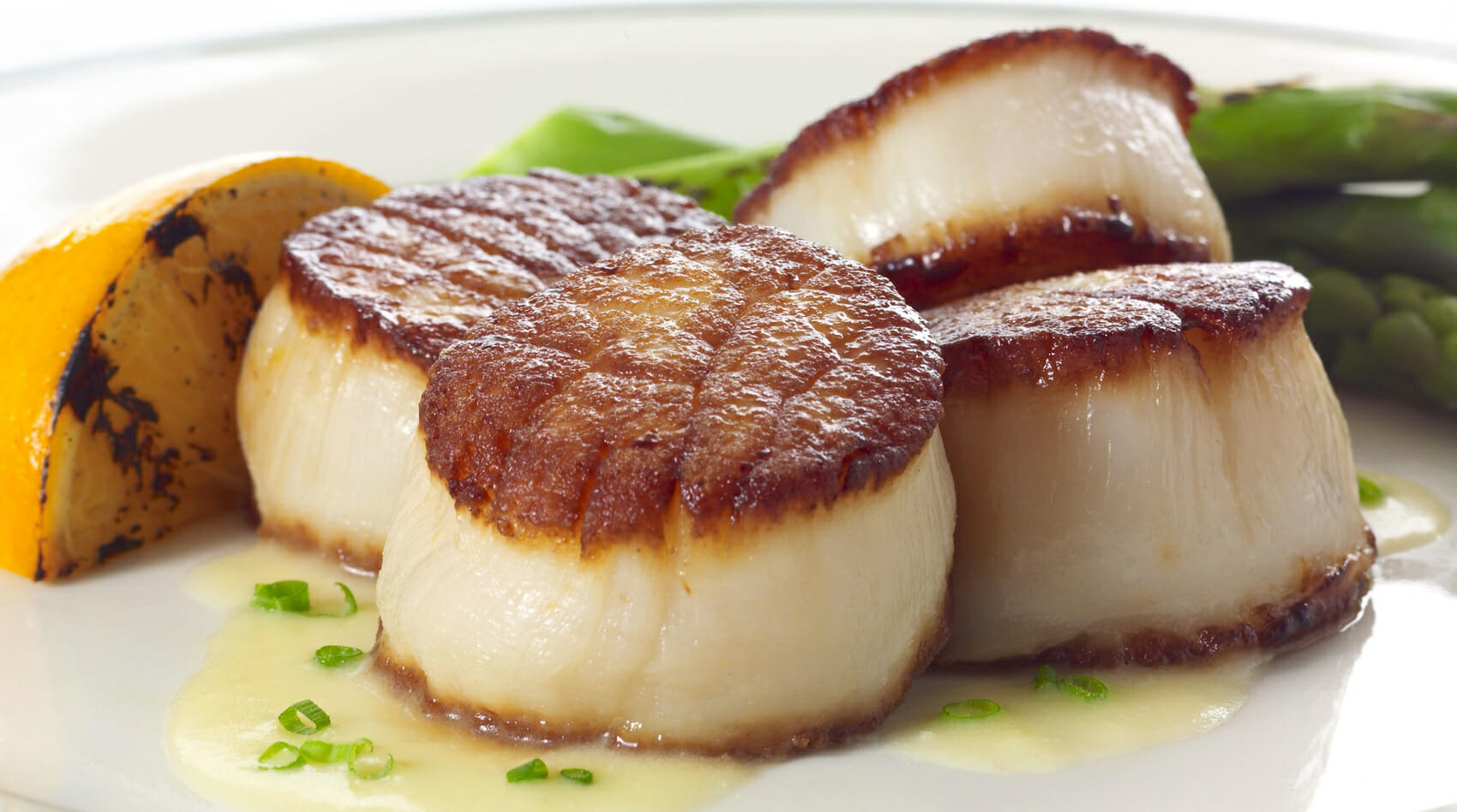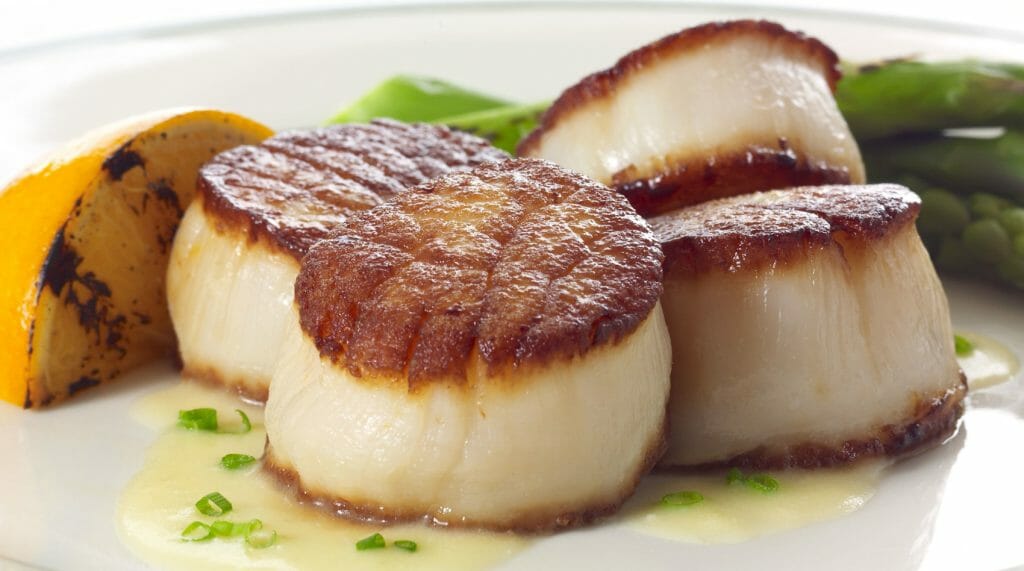 Recipe supplied by The Grill on the Alley Dallas Executive Chef and General Manager Daniel Winans
12 oz. Fennel Bulb (sliced)
1 ea. Leek (sliced in rough strips)
2 cups White Wine
2 cups Orange Juice
2 cups Whipping Cream
1/2 lb. Butter
1 tsp. Salt
1 tsp. Crack Pepper
1 tbl. Cottonsead Oil
1. In stainless steel sauce pan sweat leek and fennel slices in oil till they start getting translucent.
2. Add in wine, OJ, salt and crack pepper. Reduce by 1/2 over medium heat.
3. Strain and put back into saucepan. Add whipping cream. Reduce this by half over medium heat.
4. Remove from heat and whisk in butter. Season with salt to taste.
5. Pan sear scallops. On plate drizzle sauce over scallops and serve.