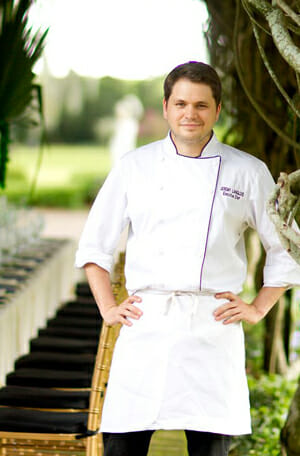 "Chef Jeremy Langlois began his culinary career the day after his 16th birthday in May of 1995, when he joined the Chef John Folse's White Oak Plantation Team. Within 7 months, he was promoted to prep cook. Langlois' mentor, Chef Folse, saw the enthusiasm and the potential in the young protégé and gave him a full scholarship to the Chef John Folse Culinary Institute at Nicholls State University.
Moving to Lafitte's Landing Restaurant at Viala Plantation in January 1998, Chef Langlois learned "a la carte" preparation and experienced the intensity of a kitchen. In 2001 Chef Langlois was promoted to Executive Chef at the award winning Lafitte's Landing Restaurant at Bittersweet Plantation at the young age of 22. In fact, he was the youngest Executive Chef of any restaurant in DiRONA (Distinguished, Restaurants, of North America), an organization of 750 premiere restaurants in three countries.
As Executive Chef of Houmas House Plantation, Latil's Landing Restaurant, named by Esquire Magazine as one of the top twenty best new restaurants in America. There he masterfully creates wonderful dishes in a style that he calls "Nouvelle Louisiane". Using the freshest local ingredients that Louisiana has to offer, Chef Langlois whips up magic in the kitchen and thrives on delivering his guests an unforgettable experience.
Chef Jeremy Langlois is bringing his "Nouvelle Louisiane" style of cooking, which focuses on fresh Louisiana ingredients, to the Ruffino's kitchen.
Langlois brings with him 20 years of culinary experience to Ruffino's."
[button link="https://www.frugeseafood.com/shrimp-jambalaya-grits/" color="pink" newwindow="yes"] Shrimp & Jambalaya Grits Recipe[/button]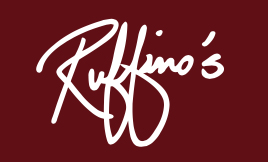 18811 Highland Road  |  Baton Rouge, LA 70516
225-753-3458