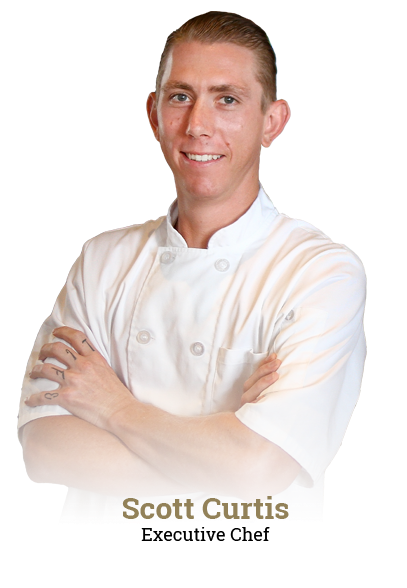 Originally from Phoenix, Arizona, Chef Scott got his start working at the age of 15 at a small deli and has been working in the restaurant business ever since. Denver Chophouse, Yard House and as an on-site chef for a catering company called Bistro Boys Catering was his next life experience with cooking. This inspired him to attend the Art Institute of Colorado (2010-2013) where he graduated with his AAS Culinary Arts degree.
Four Seasons Hotel and Residence in downtown Denver would be his home for the next 3.5 years as a cook in their fine dining restaurant, Edge Steakhouse. He had the pleasure of using the perks of the hotel and traveled to many of the other Four Seasons locations in Vail (CO), Seattle (WA), Whistler and Vancouver (B.C.). Cooking in each location and learning a variety of cuisines. To add to his experience during this time he also worked with a friend at his Argentinian style food truck.
In October of 2013 Chef Scott moved to Dallas where he trained with Chef David McMillan at Meddlesome Moth. Three months later Chef David left to open the Bird Cafe. Chef Scott followed as his Sous Chef. Now as Executive Chef of the cafe, Scott has brought fresher and simpler choices to the delight of his patrons. He is committed to the emphasis on the local vendors.

[button link="https://www.frugeseafood.com/olive-crusted-branzini/" newwindow="yes"] Olive Crusted Branzini[/button]